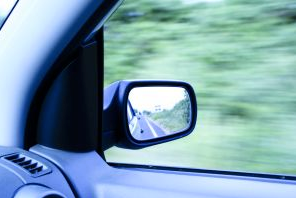 So there I was, scurrying around the restaurant, hefting oversized trays above my above my head and smiling politely as I scribbled food orders on my messy green pad. I was doing my best to be the coolest, most impressive Italian restaurant waitress there ever was.  At the end of the night, I remember getting a comment card after a rather large party left one of my tables that said, "She forgot what kind of salad dressing I ordered, and she smiles too much."
Tough crowd. 
A few weeks ago, I drove past that old restaurant where I used to wait tables every weekend night. Actually, I drove past the Walgreens that is now in it's place, and it got me thinking…
I was a horrible waitress. There are no two ways about it: I stunk. When I finally resigned to the manager, I saw no surprise in her face, which wounded my pride a little, but we both knew why I was done. Suffice it to say I never really looked upon my waitressing days with glee and warm fuzzies in my heart. I hated those days, I'm pretty sure they hated me back, and I've come to accept this reality.
As I stared at this landmark, though, I continued to think about what a bad job I did in that line of work, and I actually started beating myself up for it. And I continued to realize that I usually chastise myself every time I think about how I did such a poor job there. I recall specific mistakes, feel badly about them, and then dig myself out of the shameful mood that usually follows my self-flagellation. All this usually ends with me vowing to never, ever waitress again. Ever. It's slightly ridiculous, but it's me.
Even as I continued down the road, I knew in my heart that God, my Creator, would have something to say about how I was condemning myself for my past mistakes, bringing them into the present, and allowing them to spoil my future. I've had a strong desire all my life to know where the truth is, and here is what I've become convinced of:
God does not remember the failures of our past.
Hebrews 8 explains several times how God deals with our failures, especially how He leaves them where they happened—in the past. I especially love verse 8:
"And I will forgive their wickedness,
and I will never again remember their sins."
There is forgetfulness in this verse—can you see it? God is purposely forgetful about our bad decisions, mistakes, and failures. All of my mess ups will never come up again with Him—ever. Neither will all the other silly, stupid, evil, and just wrong things I did. Your mistakes will never be on His tongue for the rest of eternity! This can be a freeing truth for all of us.
God lives in our present.
Jesus' words in John 10:10 indicate that it is the Father's desire that you and I would have "a rich and satisfying" life (NASB). If we ponder this phrase, we can only conclude that He meant for us to dwell on who we are now, not who we were yesterday. Isn't this great news? We can truly appreciate the day He has made today, because He's not only forgotten about yesterday, but He wants us to have a rich and satisfying day today! We can only participate in the Father's will today, if we've left our failures behind and walk in the freedom that choice brings.
We can join Him here.
The difficult, but very powerful truth is that you and I can choose where we live—our past or our present. Personally, the struggle has been forgiving myself, not once, but over and over again when I remember how I have failed. See, God is not limited in His loving mercy towards you and me. He is God, and has infinite, generous patience and compassion. You and I must understand this truth as a stepping stone to the others, because the patience and compassion He has wrapped around me and around you must be applied to our own lives; it must be used on ourselves. We can choose to not hold anything against ourselves, and to give ourselves a chance in the here and now.
The Messiah took the power of our failures, and rendered our sins powerless when He died. He did this so that you and I could live a life of abundance and liberty—today.
You and I have a powerful, but simple choice to make daily: Dwell on the past, or live in the present?
Let us allow the compassion of the Messiah to flood our own hearts. In turning away from our past failures, we will be able to focus on who we are in Him, and to see today through the His lens of freedom.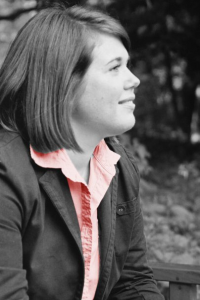 Angie Lashley blogs at YeahYeahYeahAngie.blogspot.com. She has been wife to Eric since 2009, and they have a daughter, Whitney, who was born August 2012. She has a degree in Spanish from the University of Toledo, and she enjoys learning new truths, loving on her family, and correcting bad grammar.