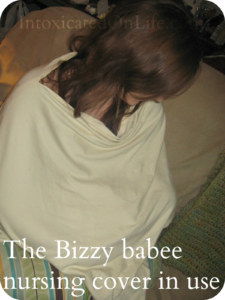 Not every mama needs (or wants) a nursing cover. It's every mother's right to nurse her child however she's most comfortable—and, for many moms, that means sometimes they'll use a cover.
I personally stand by my right to public nursing; however, I've got plenty of stretch marks and a post-baby belly that I'm not super psyched to show off. For that reason, I'm more comfortable right now throwing on a cover when my little guy is hungry.
Other Nursing Covers
I've had other covers before, and usually, the only thing they covered well was the only part I didn't really care about covering—namely, my baby. Most covers would ride up and expose my yucky stretch marks, or pull to one side and show off some of that lovely muffin top.
I had a cover with supposedly adjustable neck straps and a plastic insert that's supposed to make it possible to see your baby as you nurse. That particular cover failed me the first time I needed to wash it – the plastic loop seemed to be malformed by the dryer, and the neck strap would never stay strapped. It was a total waste of everything. Oh, and it was ugly and uncomfortable.
How the Bizzy Babee Nursing Cover is Different
When I received this cover from Bizzy Babee Designs, I was excited as soon as I opened the package. First, the fabric was very soft and comfortable (my previous cover was scratchy cotton). It also is designed so it can't accidentally ride up and show off tummy – there's full coverage with this cover.
Probably the best thing about it, though, was the fact that it can also function as a top. It comes in five colors that would complement any wardrobe. I've put this cover on over a tank top, and gone out in it. It looks like I'm just wearing a cute poncho-type top.
One of the models on the website even shows off the nursing cover by pairing it with a belt. I don't really want to attract attention to my waistline right now (what with it being virtually nonexistent), but once I've gotten my figure back, I will definitely be throwing my belt on over this cover!
This is a very cute, comfortable nursing cover that would be a great solution for any nursing mama!
How to Get Your Own Bizzy Babee Nursing Cover
Each Bizzy Babee Nursing Cover is $39.99—not a bad price for a cover that can easily convert into a top and be a part of your wardrobe for years to come! You can check out their website to purchase one.
Keep your eyes peeled because we'll also be giving away a Bizzy Babee nursing cover in April!
Do you cover up when you nurse in public? What is your favorite nursing cover?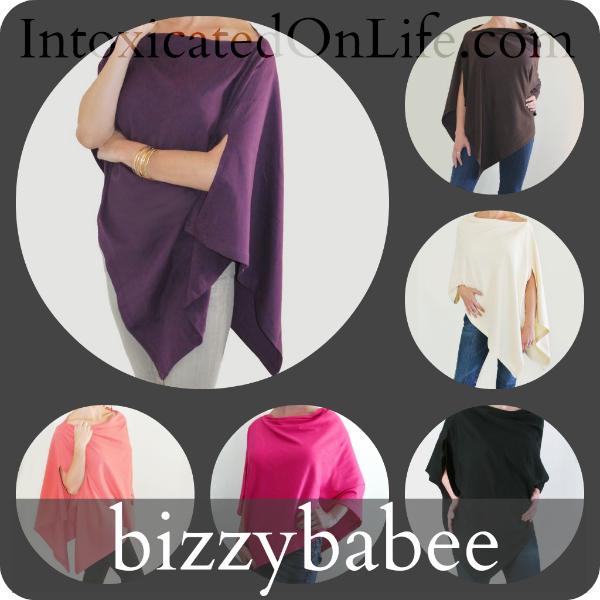 ---

Jaime is a Christian, a wife, a mom, a writer, an illustrator, and an aspiring homesteader. She enjoys trying to find new ways to save money and resources—but also save time, so she can spend as much time as possible with her family! Jaime blogs at Slightly Steady. You can also find Jaime on Facebook and Twitter.