Do you ever look at the back of your soap package or body wash package and wonder what in the world those ingredients are? I do.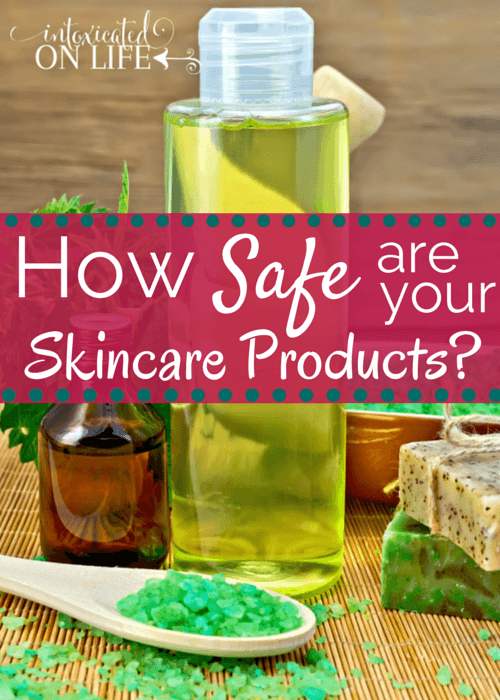 You'll probably see a litany of ingredients about a mile long (ok, I exaggerate, but you know what I mean). Many of the ingredients you won't have any idea what they are. And how do you pronounce those strange words anyhow?!
A couple of common ingredients in body care products are sulfates and parabens. Sulfates are a low cost chemical that is used in many cleaning and skincare items—they can be harsh and irritating. Parabens are another type of chemical that mimics estrogen in your body: not such a good thing.
Why you should choose natural skin care products
You can imagine how excited I was to get a chance to try out some skin care products from Jenuinely Pure. This is a company that does not include any sulfates or parabens in their products. In fact, they don't include any chemicals in their products! They use simple, natural ingredients (all of which I was familiar with and could pronounce when reading the labels).
I also had the opportunity to ask the lovely folks over at Jenuinely Pure some questions and find out more about the importance of using natural skin-care products. Special thanks to Jenuinely Pure for giving me a chance to try their products and for sponsoring this post.
Why should I be concerned about what skincare products I use? 
Not only do the chemicals in products cause or contribute to various internal issues like cancer, respiratory illnesses, hormone imbalances, infertility, etc., but they also don't allow the skin to look its best by clogging pores, accelerating signs of aging, causing eczema, acne and dry skin.
What ingredients should I be sure to avoid in skincare products for myself and my family?
Parabens, sulfates, fragrances, petrolatum, and colorants are usually pretty easy to recognize and should always be avoided. A good rule of thumb is that if you can't pronounce it and it has a number or a dash in it, it's best to avoid it!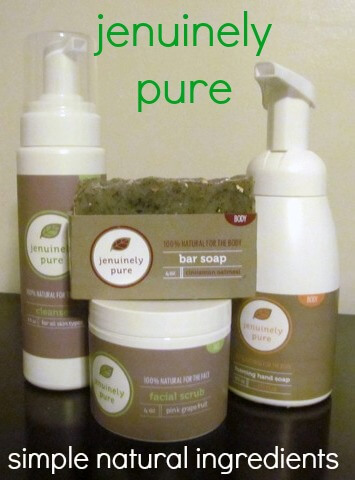 Purchasing healthy, natural skincare products can be expensive. If you were only going to change one thing to start with, what would it be and why?
I would either recommend changing your laundry detergent or your body wash/body soap…if you think about it, your body is constantly in contact with clothing, sheets, towels, etc. and the chemicals in typical detergents can cling to the laundry, irritating and being absorbed into your skin. Also, when you bathe you are covering your whole body with soap, so that is a lot of surface area being exposed to toxic chemicals (60% gets absorbed).
Do you use organic non-gmo ingredients in your products?
Most of our ingredients are certified organic and we do not use GMO ingredients.
What makes your products different from other "natural" products on the market?
If you compare ingredient lists to pretty much any other "natural" company out there, the difference will be obvious! We use only truly natural, recognizable, nourishing ingredients.