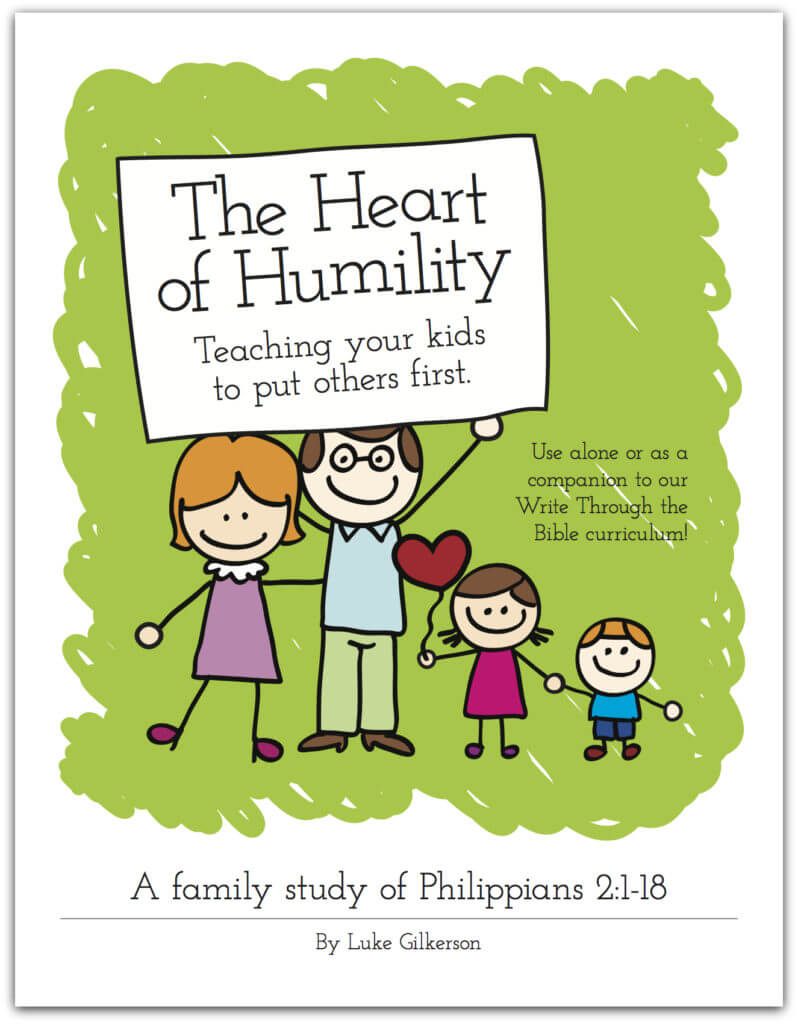 Last school year my family memorized Philippians 2:1-18. While we had our fair share of discussions about the passage as we memorized it, I kept thinking, "It would be great if I could explain all the richness of this passage to my kids. I would love to walk them through this, line by line."
So, last month I spent time creating 30 family devotionals for parents to read aloud to their kids, explaining Philippians 2 in depth. The book is called The Heart of Humility: Teaching Your Kids to Put Others First.
.
How This Bible Study is Different
Many family devotionals help children get a broad understanding of Scripture. By reading through major Bible stories and events, year after year, we give them "the big picture" of the Bible from beginning to end. This is vital for them to develop a Biblical worldview.
This Bible study, however, is about drilling deep to one passage. My hope is that this will teach our children the value of contemplating a single word or phrase, showing them just how rich the Bible can be. This models for our children the art of studying the Bible in all its fullness and teaches them to pause and reflect all the words God has inspired. 
.
The Focus of the Study: Humility
The primary thing Paul calls the Philippians to in this passage is unity made possible by humility. Humility is thinking less about your desires and more about the interests of others. It's about remembering that we're God's creatures. We are not the center of the world; God is. We are here to serve God and others, not ourselves. This is a lesson I want to engrain in my children's minds—and my mind as well.
In this text, Paul gives the Philippians no less than a dozen motivations for pursuing a life of humility. He also composes one of the most concise and memorable poems about Christ as the ultimate example of humility, hi-lighting His incarnation, servanthood, and death.
The more I worked on this study, the more I fell in love with this passage. As you work through these devotionals, your kids will hear, over and over, that God does not just command us to be humble; He gives us the power and desire to be humble.
.
See a Sample
Click here to download the Introduction, Table of Contents, and Lesson #16.
.
Sale Ends Monday Night
We're selling this study for $8.99. If you buy it now, add any one of our Philippians handwriting workbooks to your cart, and you'll get the workbook for free. The handwriting workbooks are a great way to reinforce Bible memory, tapping multiple senses of touch, sight, and sound. Just use the code Buy1Get1, and you'll get a Philippians workbook for free. (This sale is now over)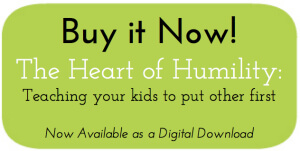 limited-time code: Buy1Get1 (This sale is now over)
Linking up with Trivium Tuesdays.