We are beyond excited to be sharing with you this amazing set of homeschool resources and curricula which will certainly carry you through the 2013-2014 school year…and beyond! Read more below to get the details of this sale!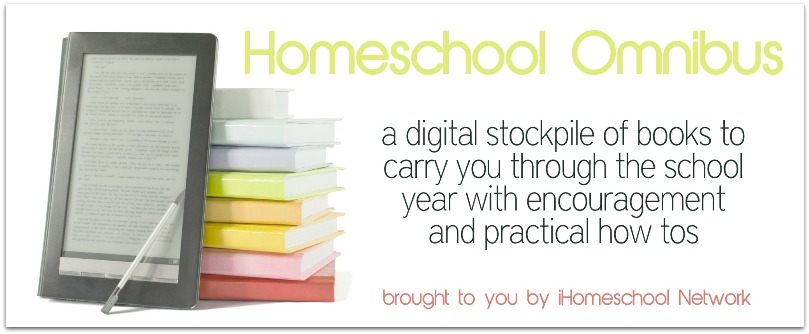 What is the Homeschool eBook Omnibus?
The Homeschool Omnibus is a digital stockpile of books to carry you through the school year with encouragement and practical how tos.
These 91 books, available in digital format, are valued at over $590. The authors want to bless you by offering the entire collection for only $25. That is less than 28 cents per eBook.
See the list of all 91 books in this collection!
The sale will last only six days. It begins at 12:00am ET on Tuesday, August 20, 2013 and ends at 11:59pm ET on Sunday, August 25, 2013.
What eBooks will I receive?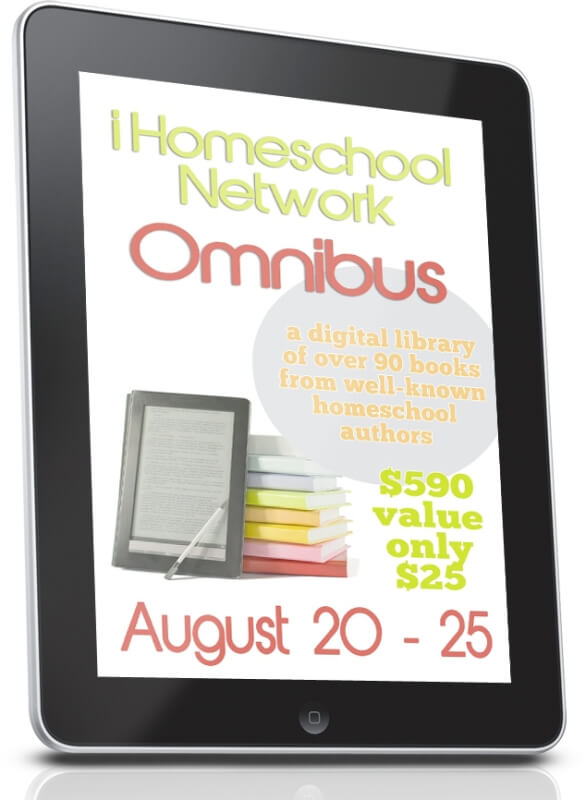 You can view the complete collection of books here.
These eBooks are all in PDF format. See more details on our FAQ page.
Why are you selling this collection so cheap?
The authors are all homeschool moms like you who have just bought a multitude of school supplies and curriculum for the new academic year. They know that money can be tight at this time of the year. That's why each of the authors wants to give back to the homeschool community with this ridiculously discounted eBook Omnibus.
Is there any other information I need to know before purchasing?
Immediately after purchase you will be presented with download links. Your download links will also come in an email to the email address associated with your PayPal email. Make sure you have access to that email before you purchase.
The download links for the ebooks will be valid only through September 2, 2013, so you must be sure to download all files before midnight ET on Monday, September 2. Please remember to back-up your files as well. iHN and the authors cannot send you copies of ebooks that have been deleted or lost.
Each of the eBooks in the Omnibus is copyrighted by the original author. Your purchase does not entitle you to share the files or upload them anywhere online where others can access them. See more details on our FAQ page.