Acne. Pubic hair. Breasts. Squeaky voices. Menstruation. Nocturnal emissions. Make no mistake, puberty can feel like an awkward time in a child's life.
But with the right perspective, children can be taught to anticipate puberty as a blessing.
Changes is a series of 7 studies, anchored in the Scriptures, that helps parents talk meaningfully with children about the mental, emotional, and physical changes puberty brings.
What information is included in this study?
Each lesson takes about 15-20 minutes to complete.
Lesson 1 looks at the adolescent years of Jesus, talking about how the culture in which Jesus lived recognized puberty as an important phase of physical and spiritual development. The goal of this lesson is to help your child see these changes not as something bizarre, but as something good. Even the Son of God Himself went through them.
Lesson 2 looks at the process of change in the human body throughout all of life. Puberty is just one of several significant phases men and women go through as they age. Physical changes are a normal part of life and nothing to fear.
Lesson 3 addresses the mental and emotional changes of puberty, as well as the internal catalyst for change in our bodies: hormones. The goal of this lesson is to teach children there are natural internal mechanisms in the body that guide the process of puberty—created by a loving, wise, and sovereign God.
Lesson 4 looks at the overall physical changes common to both boys and girls, including basic changes like height, body hair, body odor, acne, etc. This is all part of the natural transition to adulthood.
Lesson 5 deals with the changes that take place in girls during puberty, such as fat deposits, breast development, and menstruation. These changes are a natural part of what it means to be female.
Lesson 6 is about changes that take place in boys during puberty, such as muscular growth, facial hair, voice changes, testicular growth, and ejaculation. These changes are a natural part of what it means to be male.
Lesson 7 will delve into physical attraction. The Bible describes physical attraction as both very good and very powerful. Our kids need to understand both its goodness and power if they are going to steward their sexual development well during puberty.
Purchase Changes
Changes: 7 Biblical Lessons to Make Sense of Puberty is currently available in paperback and as a digital download in our store.

. 
Download the Sex Ed Series
Changes is the 2nd installment in a series of three books for parents to teach children about sexuality.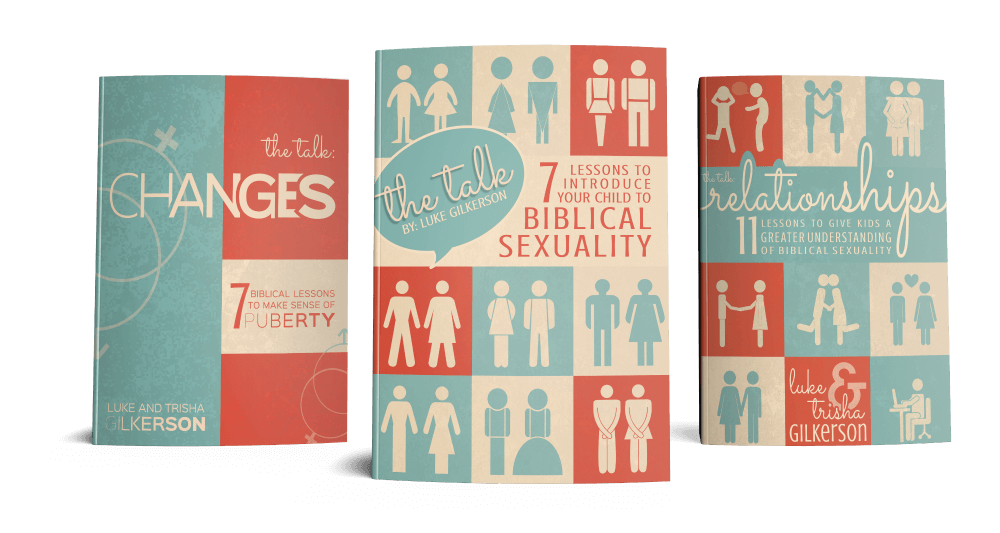 Book 1 – The Talk: 7 Lessons to Introduce Your Child to Biblical Sexuality
Book 2 – Changes: 7 Biblical Lessons to Make Sense of Puberty
Book 3 – Relationships: 7 Lessons to Give Kids a Greater Understanding of Biblical Sexuality
What people are saying about Changes

"In Changes, Luke and Trisha have given us a scriptural script and relevant roadmap for teaching, speaking, and, most importantly modeling the journey of becoming a sanctified sexual being. Celebrating change within our families just became a lot easier!" – Noel Bouché, President of PureHOPE

"Changes: 7 Biblical Lessons to Make Sense of Puberty gives parents the information and tools to talk with their kids about how God designed their bodies. With this book you can celebrate as a family how God is transforming them into young men and women." – Dr. Pamela Ovwigho, Executive Director of the Center for Bible Engagement
What ages of children would benefit from this study?
Changes was written for parents to read with children ages 8 to 12 years old. The study supplies children with a Bible-based understanding of puberty in a language they can understand.
This is only a guideline, of course—8 to 12 is a broad range.
When is the best time to talk about puberty? In brief, it is a good time to talk about puberty when your child can make good use of the information. For many kids, this means talking about puberty some time before or right as overt signs of puberty are first visible in their own bodies, or when signs of it are visible in the lives of their peers. (Delaying the conversation because your child is a late bloomer is unwise because their peers around them are experiencing obvious changes he or she needs to understand.)
Depending on how your child's own body is developing and depending on the physical development of those your child is around, it could be perfectly fitting to go through this material around 8 years old, and for many kids, ages 9-11 would be ideal, but every child's situation is different.

"Your kids can first learn about puberty on the playground and the back of the bus or they can learn about it from the Bible and from their parents; it's your choice. Changes offers a sound and easy to follow biblical guide that does the hard part for you." – Noah Filipiak, Teaching Pastor, Crossroads Church in Lansing, MI

"Changes helps parents understand when and how to teach about puberty from a biblical worldview. By incorporating prayers—along with science—throughout the study, we are inviting the Holy Spirit into these holy discussions. I can't think of better way to help our children embark on these mental, physical, and emotional transitions." – Rachel Lee Carter, speaker, author of Fashioned by Faith
"THIS is the book I sought and couldn't find when our children were entering puberty. Changes needs to be in the hands of all parents of 8-12-year-olds. This resource equips parents with a biblical, accurate, short-but-sweet, direct means of having 'the talk' about biblical sexuality with their adolescent while minimizing awkwardness for the parents and the kids. Brilliant!" – Vicki Tiede, author of When Your Husband is Addicted to Pornography and Parenting On Your Knees
Purchase Changes
Changes: 7 Biblical Lessons to Make Sense of Puberty is currently available in paperback and as a digital download in our store.

About the Authors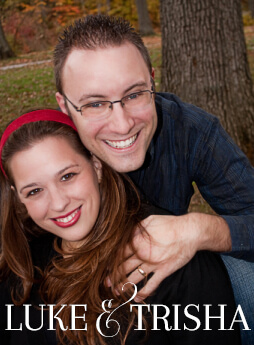 Luke and Trisha Gilkerson are authors of more than 40 books and regularly blog at intoxicatedonlife.com. Luke worked as the Educational Resource Manager at Covenant Eyes for 8 years where he helped to educate individuals and families about the harms of pornography. He has a Bachelors in Philosophy, a Masters in Religion, and is author of other parenting books such as Parenting with Proverbs and Losing It: A Christian Parent's Guide to Overcoming Anger. Trisha is a homeschooling mom of four boys. She has a Bachelors in Biology, a Masters in Counseling, and is the creator of the popular Write Through the Bible workbook series.