Learning how to navigate the waters of the teenage years can be difficult. How can we teach our kids how to relate to opposite sex friends? How do we help our kids understand the importance of gender in a world where gender norms are constantly changing? How do we train our kids to steward their sexuality in a godly way?
Relationships: 11 Lessons to Give Kids a Greater Understanding of Biblical Sexuality will help parents guide their kids through these sometimes awkward topics.
Relationships is the long-awaited 3rd installment in a 3-part series of books designed to guide parents though a biblical study of sexuality with their kids.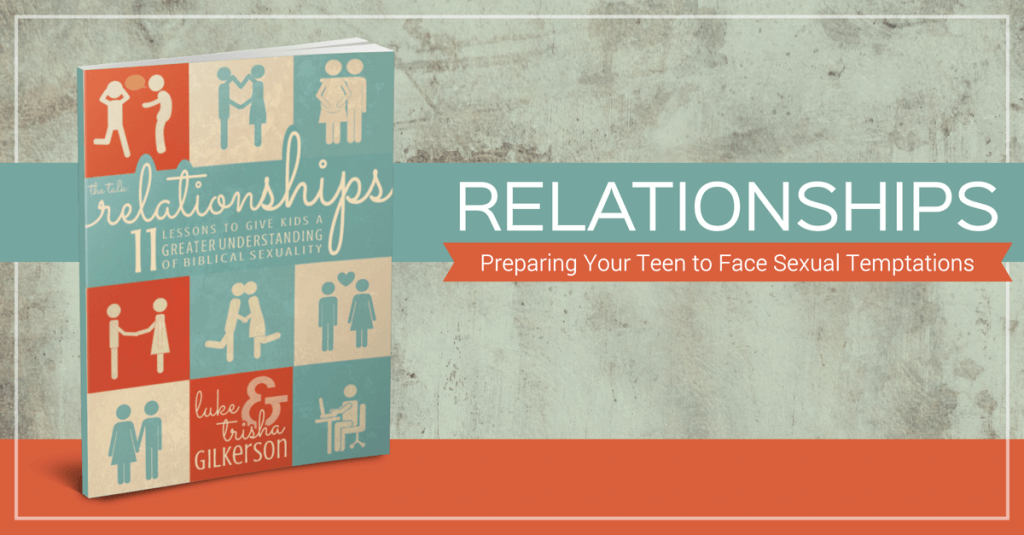 What Information is in the Study?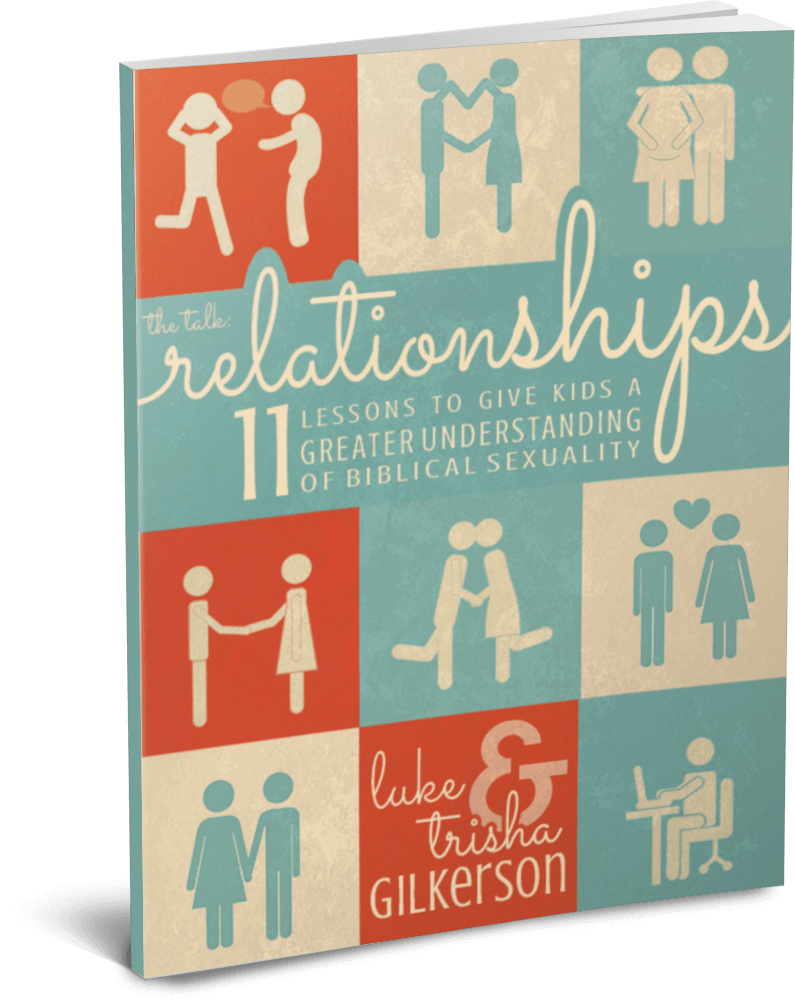 Relationships is a book geared towards kids 11 years old and up. It will delve into a number of topics:
Lesson 1 looks at the original goodness of sexuality and marriage relationships as God created them.
Lesson 2 addresses how sin has brought about sexual brokenness into the world, including our propensity to lust.
Lesson 3 exposes the varieties of sexual and relational temptations in the world: from masturbation to pornography use to homosexual activities.
Lesson 4 covers three biblical strategies for avoiding and overcoming lust.
Lesson 5 discusses how we should guard our hearts from sexual and relational idolatry. 
Lesson 6 talks about how we need to make a covenant with our eyes to avoid temptation.
Lesson 7 talks about the importance of fleeing sexually tempting situations.
Lesson 8 addresses the biblical strategy of pursuing intimacy with God and cultivating gratitude for wholesome pleasures.
Lesson 9 discusses the importance of being wise in our opposite-sex friendships.
Lesson 10 addresses the value of accountability relationships.
Lesson 11 gives students and their parents a picture of the life-transforming grace of God for sexual sinners.
.
Purchase Relationships in Softcover or Digital Format

What ages of kids would benefit from this study?
Relationships was written for parents to read with children ages 11 to 14 years old. The study supplies pre-teens and early teens with foundational truths about how to steward their growing relational and sexual desires.
"Biblical counselors realize the need for helpful material in dealing with teenagers and sex. The proper application of this outstanding work by parents to children will save broken hearts and crisis counseling in years to follow." – Dr. Rod Mays, Counseling Professor, Reformed Theological Seminary
"This bible study embraces both the pleasure and power of sex, helping parents show the fullness of what God intended both sex and marriage to be. Craig and I can't wait to use this study with our girls." – Jen Ferguson, author of Pure Eyes, Clean Heart

"Equip your children to avoid the landmines of our oversexualized culture by using this honest and helpful tool to prompt conversations with them about what it means to live out a truly Christ-honoring view of sexuality." – Carey Green, founder of Christian Home & Family
"Luke and Trisha's guidance is spot on. In today's sexually charged culture, every parent should read this with their children. We can't lock them up in their room until they are 30, but we can arm them with the tools they need to fight and win the purity battle. This is a great place to start." – Ella Hutchinson, Licensed Professional Counselor, Certified Clinical Sexual Addiction Specialist
Relationships is the 3rd installment in a series of three books for parents to teach children about sexuality.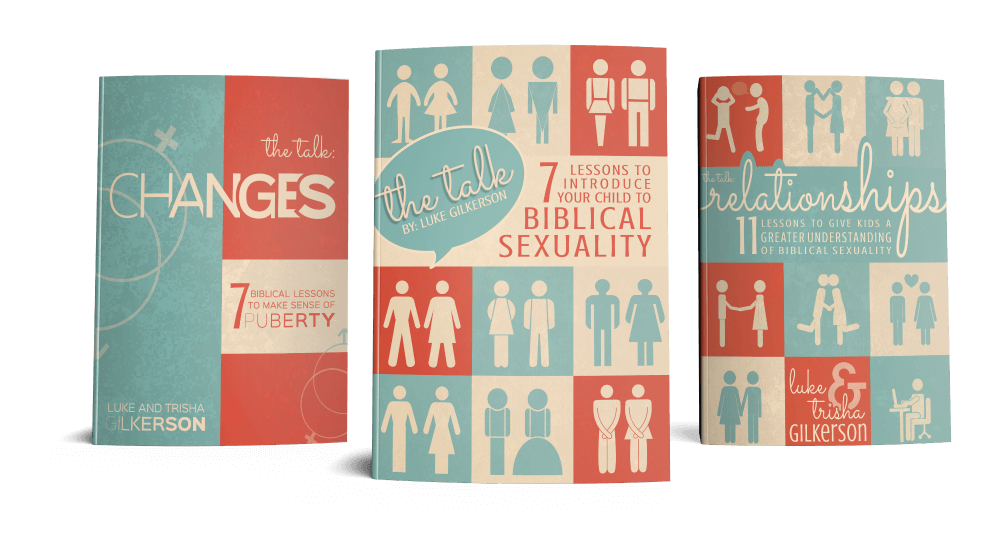 Book 1 – The Talk: 7 Lessons to Introduce Your Child to Biblical Sexuality
Book 2 – Changes: 7 Biblical Lessons to Make Sense of Puberty
Book 3 – Relationships: 11 Lessons to Give Kids a Greater Understanding of Biblical Sexuality
Learn more about all all 3 books here. You can buy them together as a set to save!

About the Authors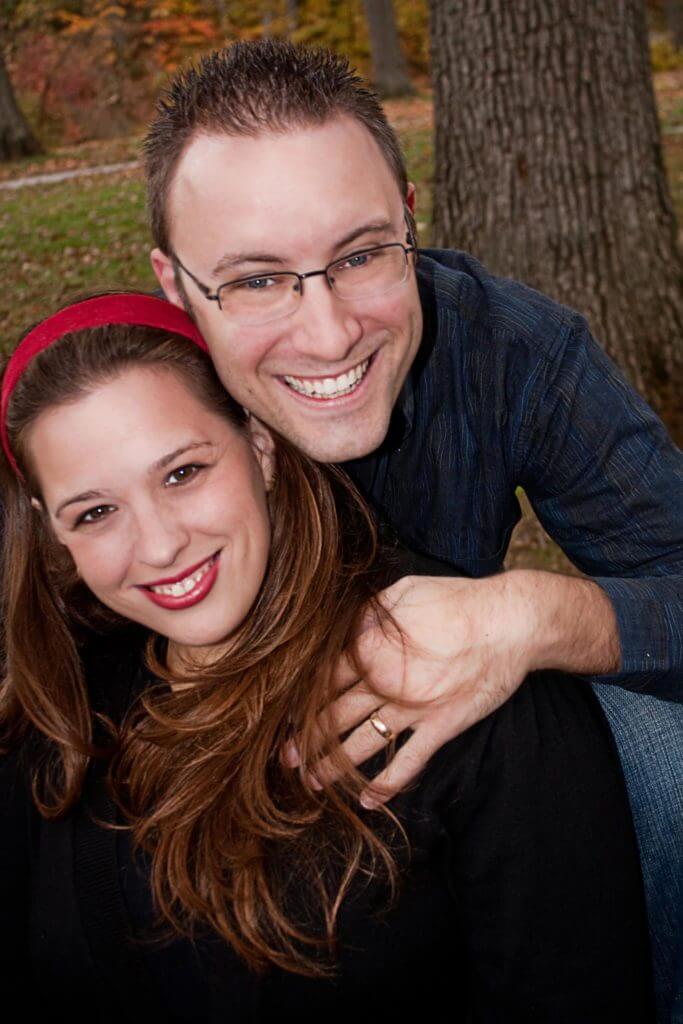 Luke and Trisha Gilkerson are the authors of dozens of books for parents and homeschoolers. Together, they run the website Intoxicated on Life.
Luke worked for 8 years as the Educational Resource manager at Covenant Eyes. Luke has his Masters degree in Religious Studies from Reformed Theological Seminary.
Trisha is a homeschooling mom to 4 boys. She has a Bachelors degree in Biology and Masters degree in Counseling and is a Licensed Professional Counselor in the state of Michigan.