How to Talk to Your Kids About Sex
(without the embarrassment)
What you'll learn in these 
short training videos & downloadable guide…
Lesson 1: Exactly what to say and when 
Learn how your emotions and your perspective on sex can either make these conversations healthy and productive, or sabotage your attempts to communicate with your kids in a straightforward, helpful way.

Discover the "Ages and Stages" of child development, and what that means for talking to your kids (no matter their age!) about sex.
Lesson 2: Starting the Big Conversation: Ages 3 to 5
What you need to say in the

 

pre-school years, to give your kids a godly understanding of human sexuality

 

later

 

in life
Three

 

foundational principles

 

for teaching kids this age

 

anything
How to give your pre-schoolers

 

enough

 

information, without

 

overwhelming

 

them
Lesson 3: 
Brain Development + Biblical Foundations for Sex: Ages 6 to 8
The important 

shift

 in brain development that happens to kids in these years.

How you can use the 

Bible

 to begin having more meaningful conversations about sex…without the 

embarrassment

.

One conversation it's 

imperative

 NOT to neglect during this stage!

 
Lesson 4: Changing Emotions, Changing Bodies:  Ages 9 to 12
How to harness your child's changing

 

emotions

 

and

 

body

 

as conversation starters, so those talks feel 100%

 

natural

 

and 0%

 

awkward
Why the "P" word (pornography) WILL be coming up in your family, and how to prepare your kids to deal with both shock

 

and

 

curiosity
Attraction and

 

lust

 

— how your responses to their confessions of "liking someone" will help shape their attitudes toward human attraction
Lesson 5: 
Building on the Foundation You've Laid: Ages 13+
How the 

foundation

 you've laid in childhood will prepare your child for richer, more meaningful conversations throughout their teens


3 important 

strategies

 your kids need to live a life of 

sexual integrity




How to use events happening *right now* to help your kids think critically about their own 

worldview

…and what their 

response

 should be as Christians
Learn How to Get Started Talking to Your Kids About Sex
Start Your Free Training Now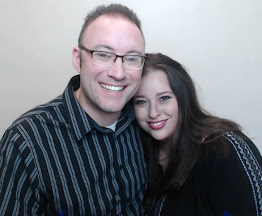 About Your Instructors
Luke and Trisha Gilkerson are the authors of dozens of books for parents and homeschoolers. Together, they run the website IntoxicatedOnLife.com.
Luke worked for 8 years as the Educational Resource Manager at Covenant Eyes. Luke has his Masters degree in Religious Studies from Reformed Theological Seminary.
Trisha is a homeschooling mom to 4 boys. She has a Bachelors degree in Biology and Masters degree in Counseling. Trisha is a Licensed Professional Counselor in the state of Michigan.
Sign up for the FREE training now