Take a Look Inside Pathfinder Parenting
We invite you to take a peak at the first introductory video for the complete Pathfinder Parenting curriculum and download a sample month from our Family Action Kit!
The goal of this course is simple: to help your family establish tiny habits. These tiny habits, when you do them routinely, can make a big difference. 
* Note: When this course was first being developed, we emailed new "Family Action Kits" every month to those who were subscribed. Now, all the old Family Action Kits are available all at once to you inside the Pathfinder Parenting course.  
The Family Action Kit's are designed to help make what you're learning in the course possible! The Pathfinder Family Action Kit is your monthly open-and-go curriculum you can build your family around. 
You'll receive 2 full years of Family Action Kits. Take a peak inside now…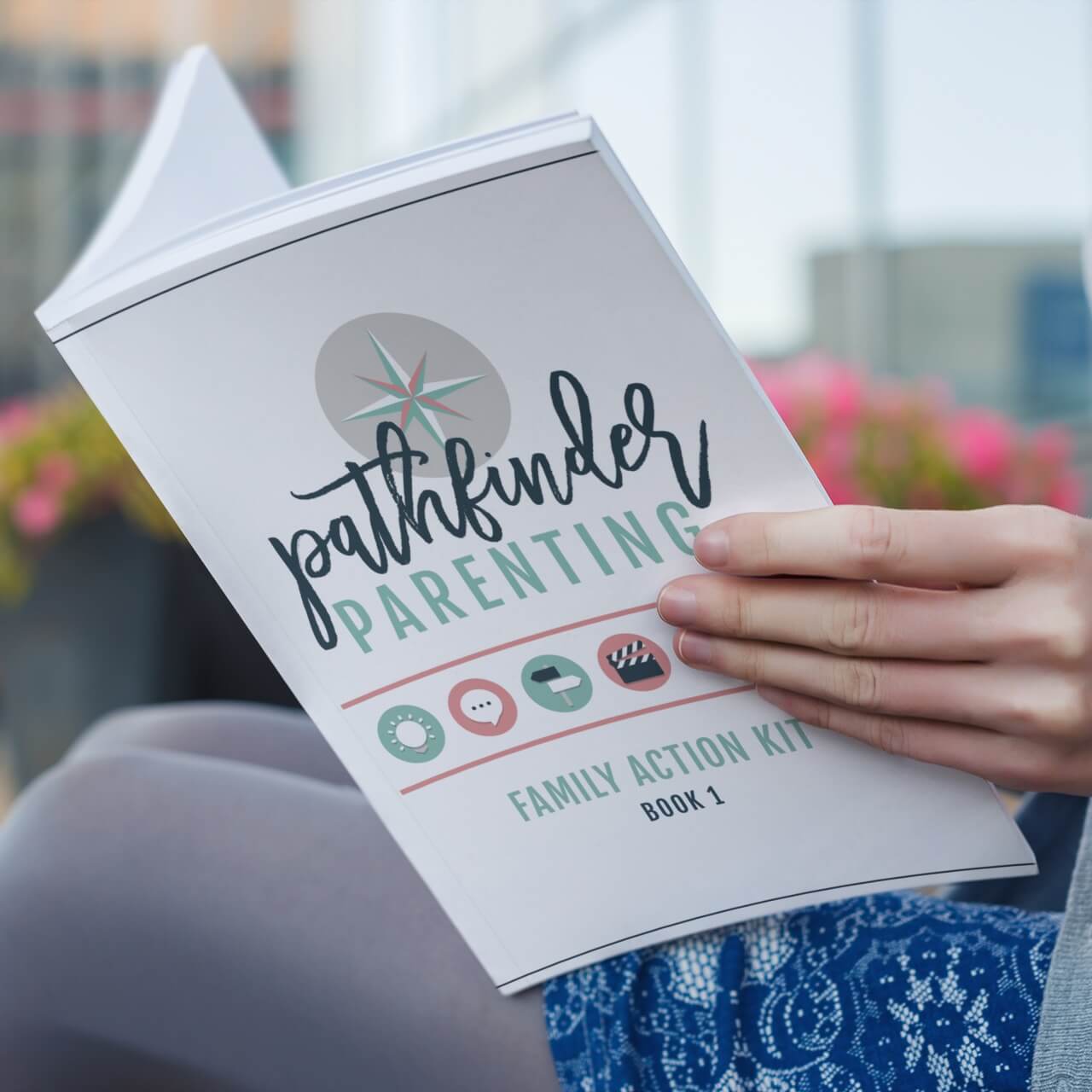 A Family curriculum for Inspiring + Supporting Intentional Christian Parents