If you frequent our blog you've already heard about the ebook bundle sale going on right now: over $700 in ebooks, e-courses, and gift certificates for only $29.97. Ridiculously good deal.
I found 4 family devotional resources in this bundle that I would gladly buy at full price. (Together they would normally cost about $34, so buying this bundle I save money already…not to mention hundreds of dollars worth of other products.)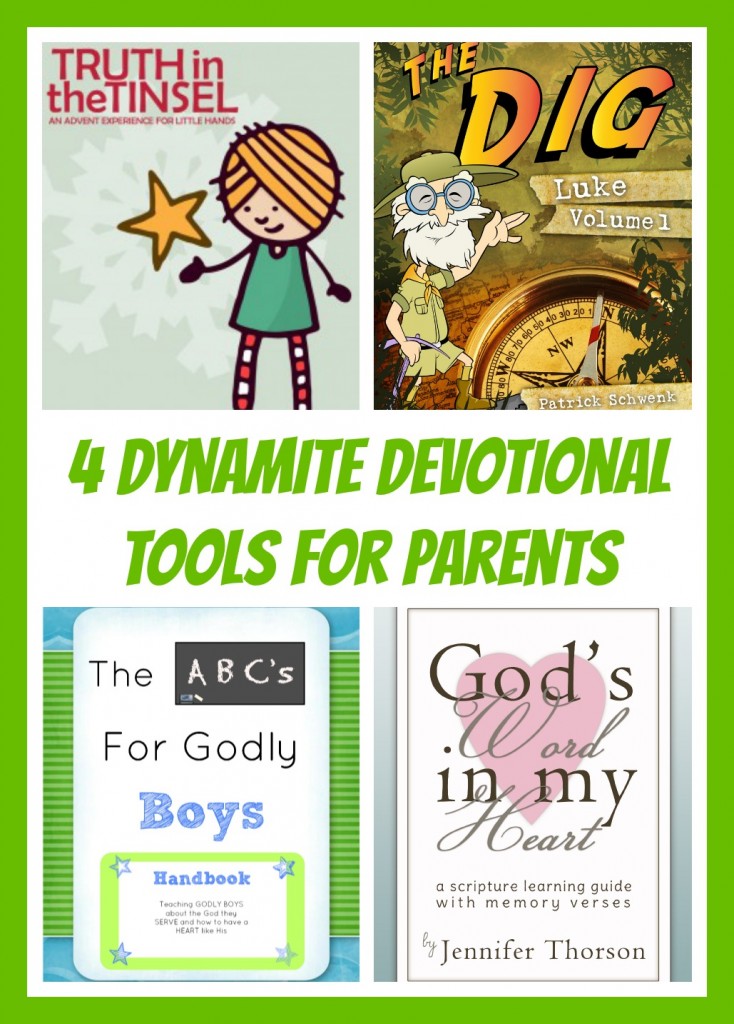 The Dig: Luke Volume 1 and Volume 2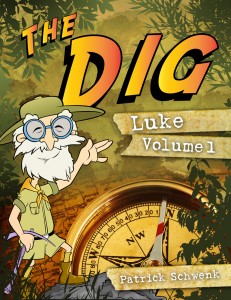 The Dig, by Patrick Schwenk, is my favorite Christian resource in this whole package. Parents can use this resource as a daily tool for family devotions or family worship.
The Dig equips parents to take their children on journey through the Gospel of Luke. The format is simple: talk about the lesson ahead of time, read the assigned passage aloud, ask some questions, find the "treasure" (the big idea of the lesson), and then talk to your child about how they can put this "treasure" on display in their lives (application). The questions are perfect for young children, pushing them to understand Scripture in a way that is very accessibly and child-friendly.
There are usually six lessons in a row followed by an "oasis" lesson: a time to pause and reflect on what you've learned together as a family. This oasis lesson comes with a fun activity, like a coloring page, drawing activity, maze, word scramble, etc.
There are 99 lessons total in this two-volume set.
.
Truth in the Tinsel: An Advent Experience for Little Hands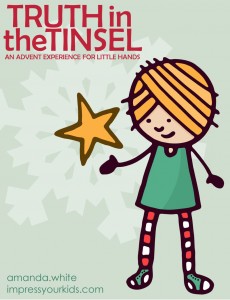 Truth in the Tinsel, by Amanda White, is a fun Christmas ornament craft book with a devotional bent. If you are looking to make this upcoming Christmas memorable for your young kids, this is a great resource.
Truth in the Tinsel gives parents 24 Christmas ornament crafts for kids to make. Starting December 1, parents can do a craft each day, adding homemade ornaments to the tree, counting down to Christmas Day.
Each day has a Scripture verse, a craft (complete with templates and cutouts), and talking points for your family. If you are not particularly inventive when it comes to fun activities or crafts, this book takes all the thinking out of it. If you have been wanting to do hands-on activities to make Christmastime memorable, this book is perfect.
.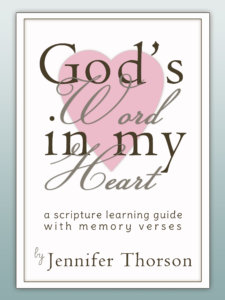 God's Word in My Heart, by Jennifer Thorson, is an excellent compilation of Scripture memory resources, ideas, and tools. If you want a Word-saturated home, this short book gives you great ideas for Scripture memory and conversation in the spirit of Deuteronomy 6:4-9—talk about it everywhere, etch it on your forehead, write it on your walls.
She gives ideas for teaching your children Scripture verses as young as babies and toddlers. The book is filled with simple ideas about how to be intentional when it comes to integrating the Word into the daily grind at home. She includes book recommendations and CD resources with Bible music.
She even categorizes an A-to-Z list of Scripture verses, each one with an associated song: very helpful catalogue if you want to find good music for helping with Scripture memory.
.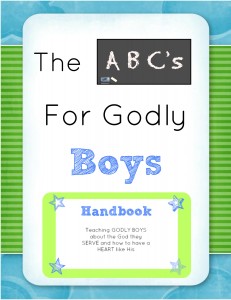 The ABCs for Godly Boys and The ABCs for Godly Girls, by Lindsey Stromberg, is all about teaching children about character. The focus is on raising children with godly masculine and feminine qualities.
Laid out in an A-to-Z format, each letter stands for a specific quality of God. The author recommends you cover one lesson per week. Each lesson has a primary Bible verse, hi-lights a Bible character, has an activity (like listening to a song, acting out a situation, going on an outing, etc.), and a craft.
If you are looking for a systematic way to talk to your children about developing godly character traits in a way that sticks, this will make a guide reference guide.
.