.
"Next to the Bible, the book I value most is John Bunyan's 'Pilgrim's Progress.'" – Charles Spurgeon
Puritan pastor John Bunyan wrote The Pilgrim's Progress nearly 350 years ago from a prison cell, and it remains to this day one of the most famous Christian books of all time.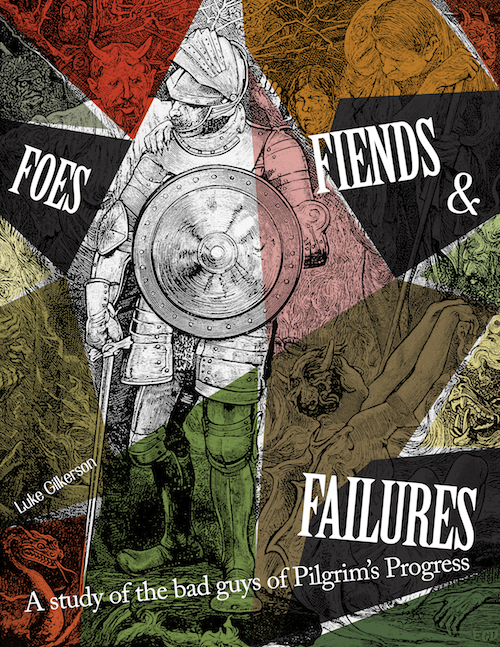 Foes, Fiends, and Failures is a study for teens that focuses on the most memorable villains of Pilgrim's Progress. Bunyan had a knack for creating memorable characters, and in this story we meet many devilish, deceptive, and dangerous characters on our way to the Celestial City. From the battle with the demonic creature Apollyon to the trial at Vanity Fair to the dark dungeons of the Giant Despair, teens will be given an in depth understanding of these and other villains and their relevance to our lives today.
What this study guide includes:
A brief introduction to the book itself
A brief biography of the author, John Bunyan
13 lessons, each providing detailed outlines and character sketches
Reading assignments for each lesson
A list of Scriptures to explore with each lesson
A list of application questions for each lesson
Don't own a copy of Pilgrim's Progress? Don't worry.
Christian Classics Ethereal Library provides Pilgrim's Progress for free online.
Get it free for a limited time
Normally, this download will be $7.49. But use the coupon code 'pilgrim' in our store to download the book for free until the end of the day, November 11. You'll also get a free subscription to our weekly Family & Homeschool Newsletter.
Go to the book in our store and click "Add to Cart"
Click "View Cart"
Enter the coupon code pilgrim and click "Apply Coupon"
Click "Proceed to Checkout"
Enter your first name, last name, and e-mail address, and click "Place Order"
Click the link "Download: Foes, Fiends, and Failures"
Use the code and get it now for free!
Linking up with Trivium Tuesdays.