Most people will never make the necessary changes to improve their health. In fact, a recent study published by Journal of the American Medical found that less than half of people who had a heart attack or stroke made any meaningful changes to their lifestyle. And just 4.3% made all of the changes recommended by their doctor.
WOW!
Why do you think that is?
I think I know. One of the biggest reasons why we don't make changes in our lives is that even though we know we should, we simply don't know how.
When you think about it, it's shocking to realize the only thing holding many of us back from living healthier lives is a lack of knowledge.
That realization has spurred me to do something about it in any way I can – and it's why I've partnered with dozens of authors to bring you the Ultimate Healthy Living Bundle (2016 Edition) from the Ultimate Bundles Team.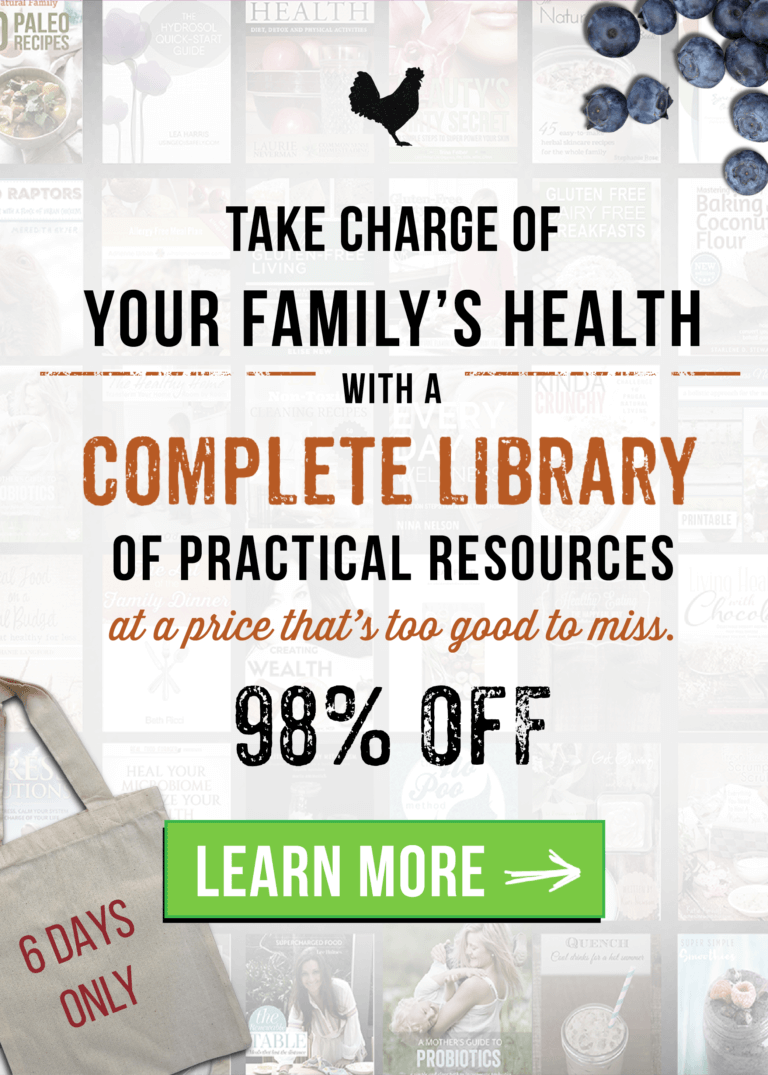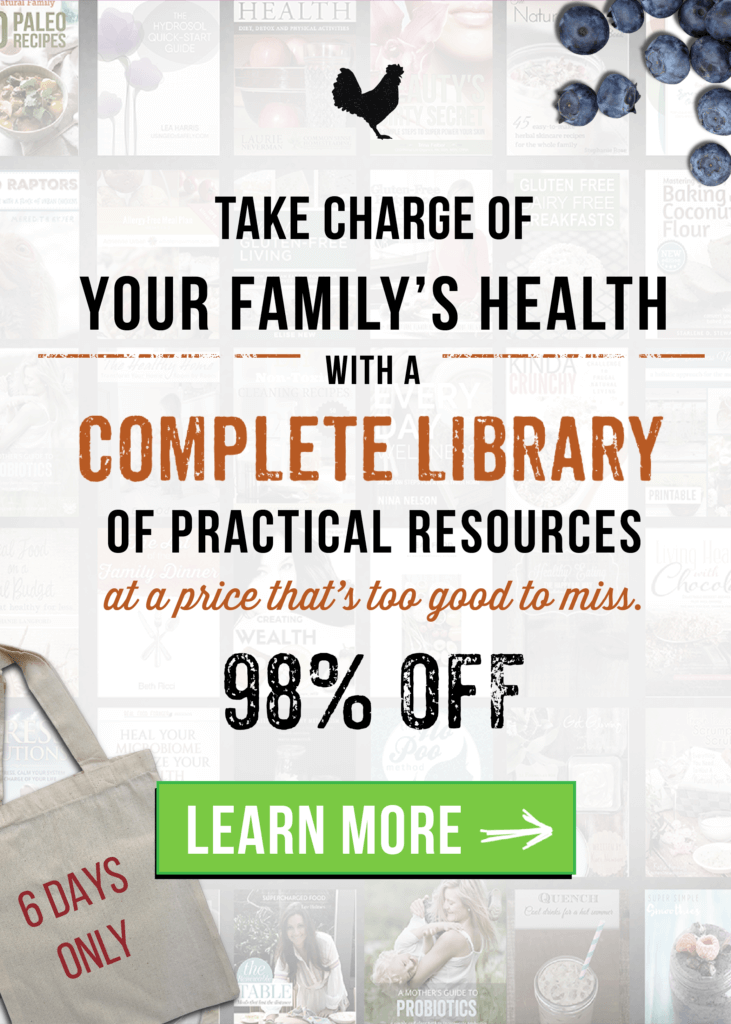 What is in the Bundle?
I've partnered with Ultimate Bundles on this project for several years in a row now. I can honestly say this is the one sale of the year I most look forward to. I love the resources in this bundle. And I especially love the bonuses. I'm like a kid at Christmas when the mailman comes bringing my bonus products!
This collection of 83 eBooks and eCourses on healthy living from the finest mentors out there will give you ample knowledge at your fingertips.
You sort of need to see it to believe it, but the package includes 83 digital products and it's worth over $2,400!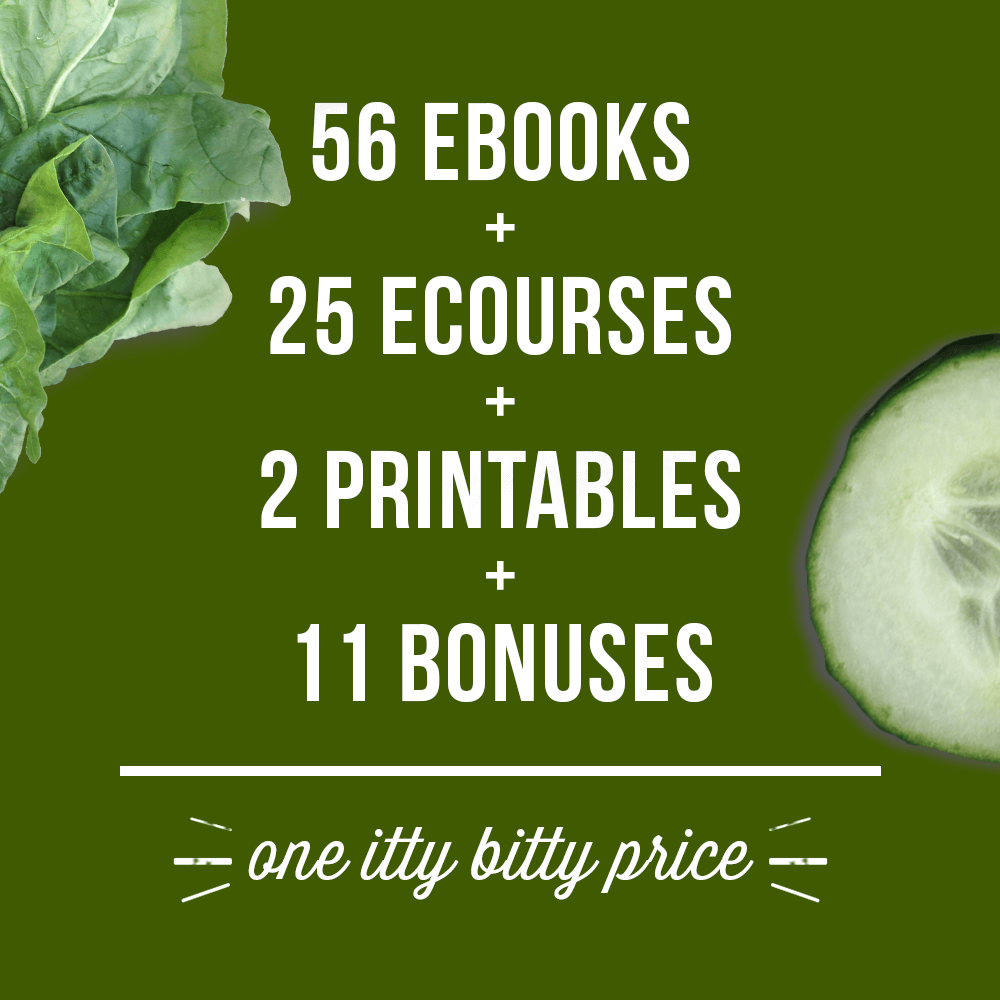 For the cost of a small bag of groceries, you'll get a complete healthy living library to help you:
prepare whole & delicious real food
get the toxins out of your house for good
understand and use natural remedies
breathe new life into your exercise habits
learn about important women's health issues
raise exceptionally healthy kids in an unhealthy world
plus learn about gardening & homesteading, meal planning, weight loss and so much more!
Plus, it comes with over $250 worth of bonus offers including:
1. Bloom Naturals – $15 gift certificate toward any product ($15 value)
2. Perfect Supplements – $15 gift certificate toward any Perfect Brand product ($15 value)
3. TriLight Health – $15 off select TriLight products ($15 value)
4. MadeOn Skin Care – FREE BeeCool Muscle Balm Stick and Natural Lip Balm Combo (value $15.25)
5. The Maca Team – FREE Organic Gelatinized Yellow Maca Powder, 8 oz. ($15.44 value)
6. Primal Life Organics – FREE 1-ounce jar of Dirty Mouth Toothpowder ($15.97 value)
7. Get Kombucha – FREE 1-month supply (15 ml) of Kombucha Pro: Liquid Probiotics (value $29.99) AND/OR a FREE 1-ounce bag of 8. Get Kombucha's Custom Organic Kombucha Tea Blend (value $15.99)
9. Orglamix – FREE Mineral Eye Shadow Trio ($18 value)
10. Experience Life – 4 FREE digital guides (value $29.99)
11. Grove Co. – FREE Mrs. Meyer's 64 Load Laundry Detergent, Mrs. Meyer's Fabric Softener, 60 Day VIP Trial, and FREE shipping with a $20 minimum purchase for new customers ($32.66 value); FREE 1-year VIP Membership ($39.95 value) for existing customers
12. Meal Garden – 6 months of Meal Garden FREE (value $35.70)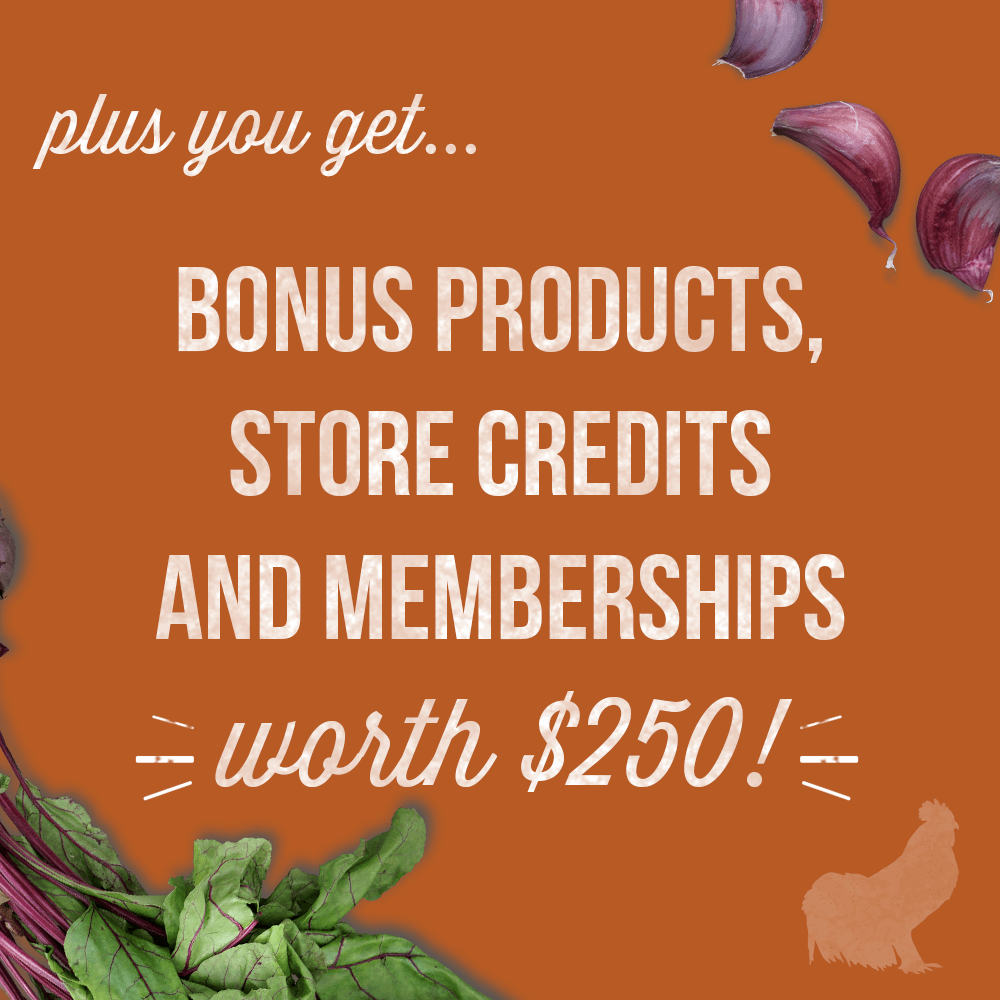 The combined value of the resources in the bundle is over $2,400, but it's available for 98% off only for the duration of this sale! What's more, if you order today or tomorrow, the Ultimate Bundles team will give you an extra-special Early Bird bonus.

What about the Price???
Besides being so incredibly helpful and inspiring, one of the things I like best about the bundle is the price. By offering the bundle for a short time only, they're able to give you access to over $2,400 worth of high-quality eBooks, eCourses and printables for a whopping 98% off!
Here's how it works:
Visit their website, take a quick look at all the goodness that comes in this package, then click the green "Buy now!" button to go through their simple and secure 3-step checkout process.
You'll receive an email with a login to their online access portal, where you'll begin downloading your eBooks, signing up for your eCourses, and redeeming your free bonus offers.

Extra Bonus from ME to YOU!
As an extra special thank you, when you purchase this bundle from my site I'd like to send you three of my favorite essential oil blend. These will be sent pre-diluted in a 10mL roller bottle and ready to use! I love throwing these roller bottles in my purse so I can have them on the go. You'll receive the following blends:
OnGuard Protective Blend – perfect for boosting your immune system!
Breathe Respiratory Blend
Mental Focus Blend 
What's the catch? Do I have to pay oodles in shipping? No catch. No shipping charges. We'll send it to you completely free.
The only thing you have to do is be sure you purchase The Bundle using our affiliate links (you can always clear your cookies and then click one of the links below to make sure you're purchasing through our links).
That's it. After you purchase your bundle, just fill out this form after you've purchased the bundle so I can get these bonuses to you!
This bonus is only available to those living in the United States (apologies to my friends abroad, but the shipping would kill me). 
There's so much information! Where do I start?
I"m so glad you asked. If you're worried about what resources to start with in the bundle, don't be! You'll find a handy dandy "Getting Started Guide" to help you pick a topic you want to tackle first and make healthy changes.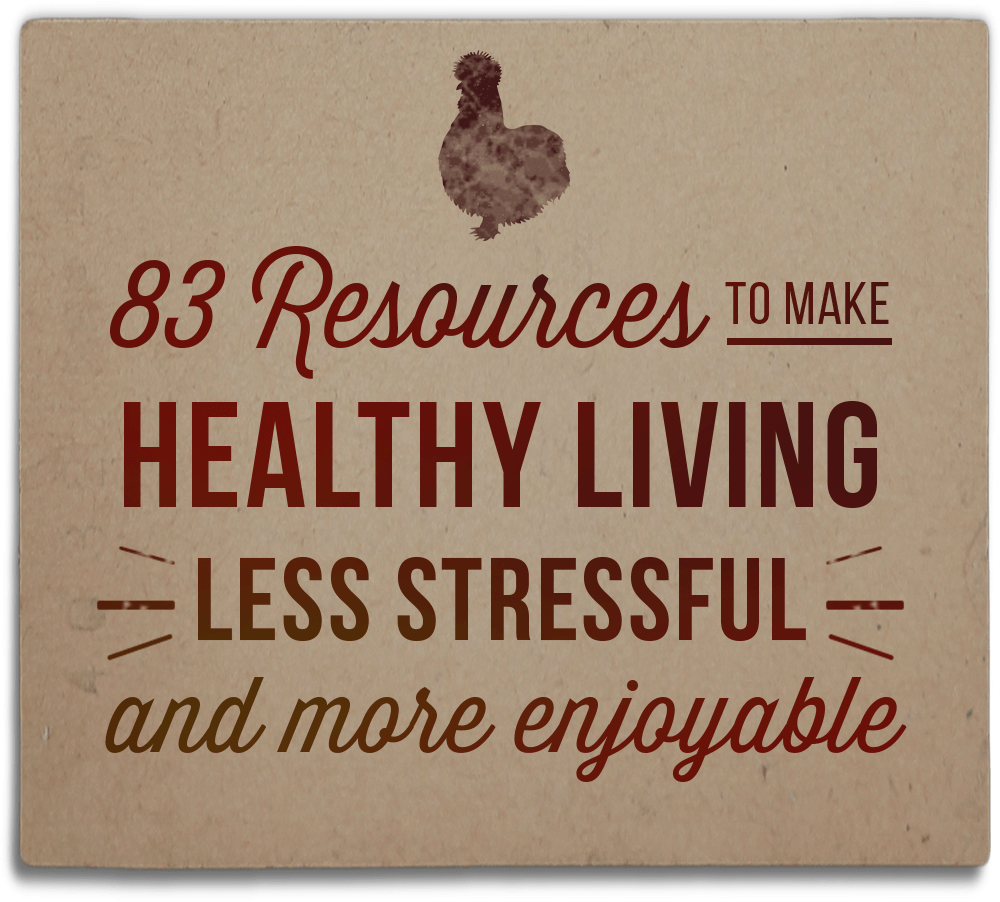 Don't miss this detail…
The most important detail is that this bundle is available for just six days! After Monday night, September 26th, the sale ends and you'd have to buy all of these products individually.
No one should have to put off a healthier lifestyle because it costs too much or they can't get the help they need.
If you know you need to make changes in your life, but lack the knowledge (or even the motivation) to make these changes, this resource will remove that barrier for you.
Whatever your health goals – whether it's losing weight, healing yourself from a chronic illness, getting more energy, increasing mental clarity, or just getting fit – you can change today, right now, to have the life and health that you want tomorrow.
Our family has felt so much better by making changes to the way we eat, the products we use, and how we take care of ourselves. It's made all the difference in the world and I want the same for you.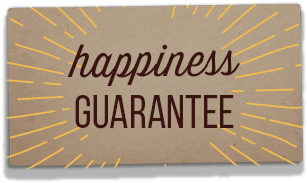 There is a full money-back happiness guarantee, so you can make sure it's right for you with no risk at all. 
Go ahead. Check it out now 🙂