We've never had to teach our kids to like Christmas carols—they have always loved them.
We love to saturate our house with music throughout the year, but during the month of December, Christmas songs fill the atmosphere—and the songs that really grab our hearts are the carols that celebrate the true meaning of Christmas: the birth of Christ.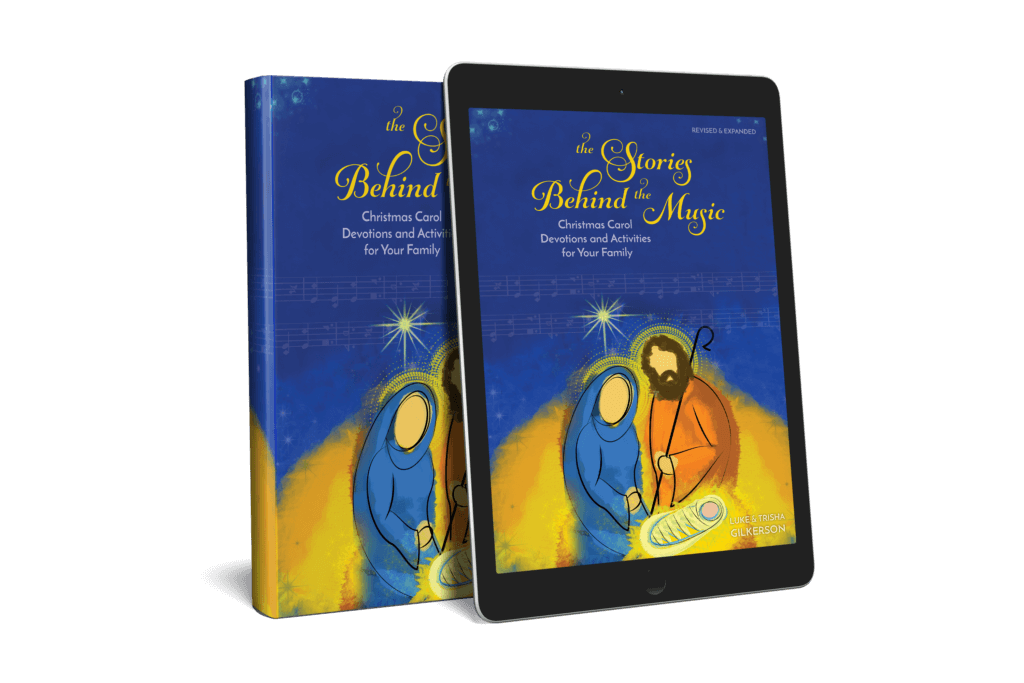 Several years ago we wanted to come up with something creative and memorable for our own children, and when we remembered how much our kids love Christmas songs, we thought perhaps we could use music to instruct them about Jesus.
So that's exactly what we did. We put together devotionals using a simple, but memorable step-by-step approach you can use with your kids. 
---
"For families wanting to focus on Jesus' birth, this is an excellent resource. All the work has been done for you. They have even provided multiple playlists on Spotify, ensuring all families' musical tastes are covered. The crafts are definitely not the type you will quickly sneak into the trash. They are family keepsakes for years to come." – Jana, Spanglish Schoolhouse
Luke and Trisha have done it again! They have yet to create a resource that I don't love. Always Biblical. Always visually appealing. Always exactly what this mama needs! As a musician who also grew up singing hymns around the piano with grandparents, aunts, uncles, and cousins, I have always loved hearing the stories behind the beloved hymns of our faith. I am so excited to use this resource with my family this year! – Candace Crabtree
---
Christmas Carol Devotional & Activities for Your Family
Music can powerfully communicate to our minds and hearts the truths of the gospel. During the Christmas season, parents can use the sounds of the holiday to impart truth to their kids—that's where this book comes in.
Use these for 15 evenings leading up to Christmas, each night focusing on a new carol.
The book includes devotionals about the following songs:
O Come O Come Emmanuel
O Little Town of Bethlehem
Away in a Manger
Go Tell it on the Mountain
Angels from the Realms of Glory
Hark the Herald, Angels Sing
O Come, All Ye Faithful
Silent Night
What Child is This?
Angels We Have Heard on High
God Rest Ye Merry, Gentlmen
The First Noel
We Three Kings
The Holly and the Ivy
Joy to the World
Each lesson includes:
A story about how the carol was written
Lyrics to the carol
A scripture reading
An explanation of the Bible passage
Discussion questions for the family
A short prayer
Sheet music for each carol
A craft that can be completed together as a family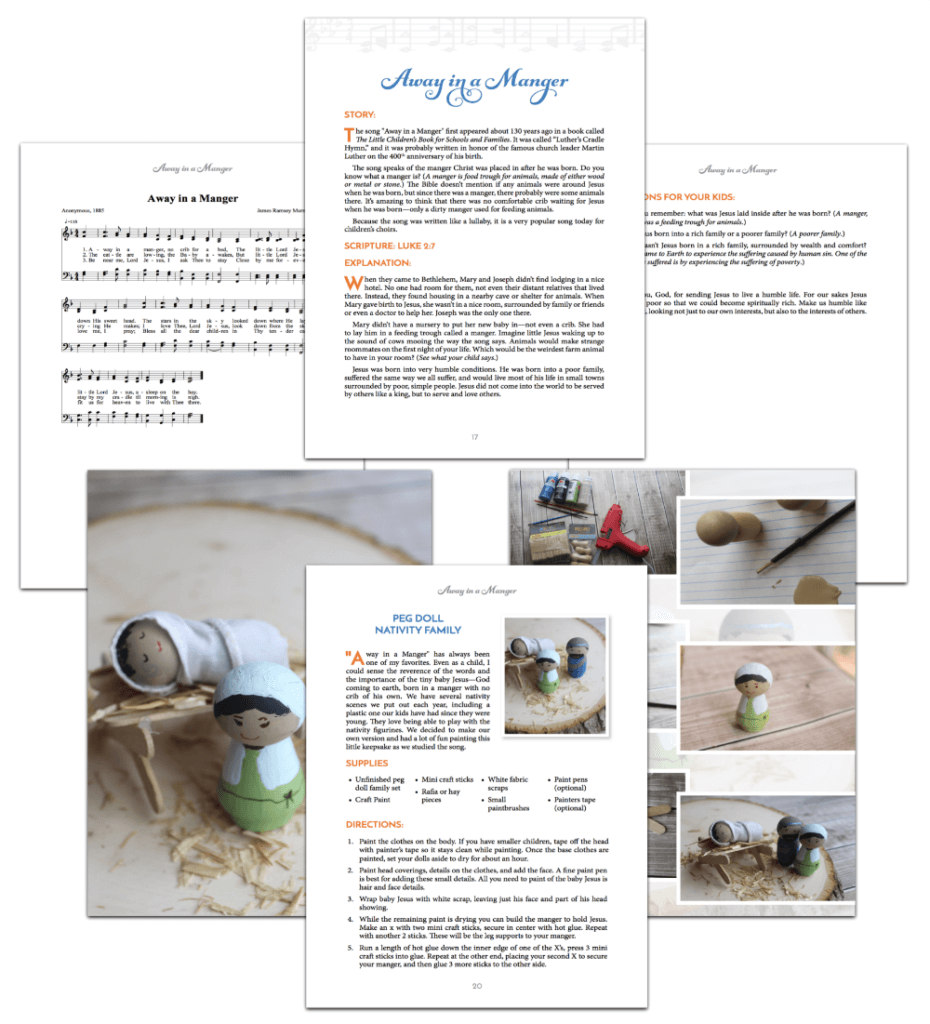 ---
"My wife and I homeschool two of our grandsons. The Stories Behind the Music was a great way to introduce our grandsons not only to the carols of Christmas but also to the history of the texts of traditional Christmas carols. This helps even the youngest in the family focus on Biblical truths found in each carol. Don't miss this Christmas jewel which will bring solemnity and depth to the celebration of Jesus' birth." – Ronald & Glenda Davis
"My kids like learning about the carols we sing. They love the history and stories behind the music. This helps us to be better at explaining our faith to others. These crafts and stories are a great addition to our Advent traditions." – Jennifer Lambert
---