There are a lot of factors to making breastfeeding successful. Sometimes it just comes easily and there are few problems; other times it can be quite a challenge for both mother and baby. Skin-to-skin contact between mother and baby has been shown to encourage successful breastfeeding.
How does skin-to-skin help?
Skin-to-skin contact during the first moments of birth for at least an hour after birth have been shown to help baby maintain his/her body temperature and to help maintain his/her heart rate. Another benefit of skin-to-skin contact is that babies have shown to latch on quicker and better. Babies who have had immediate skin-to-skin contact exclusively breastfeed for longer than babies who have not.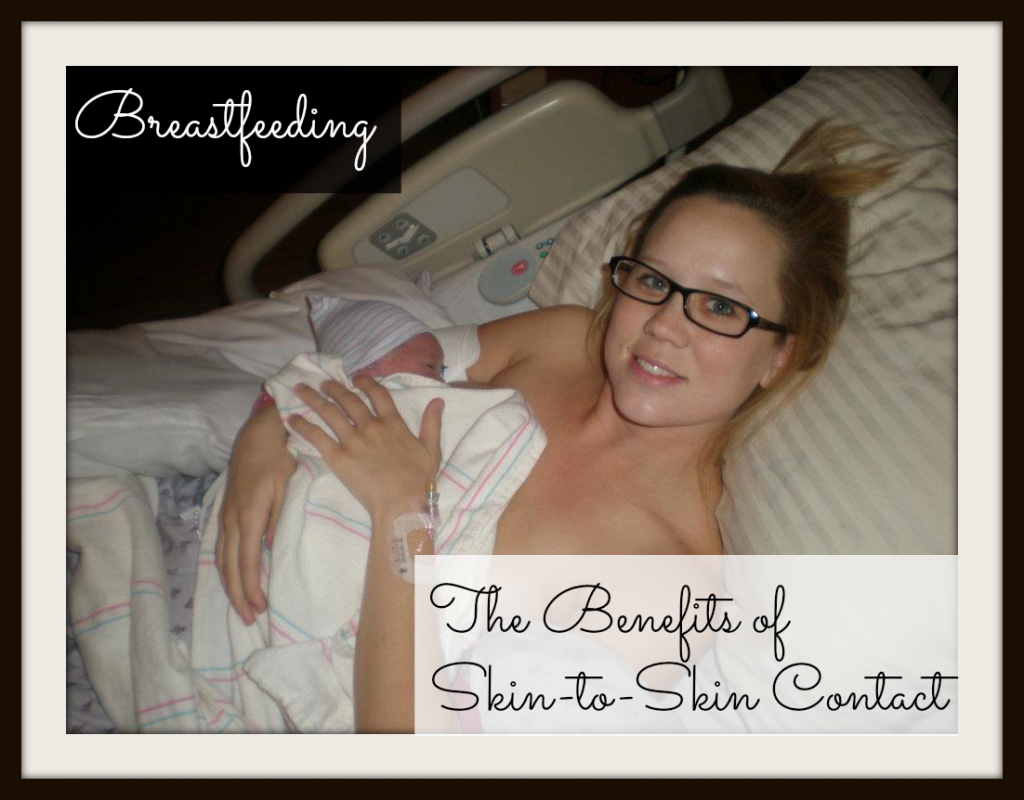 Babies who are placed on their mother's chest right after birth also tend to cry less. It is the natural place for baby to be right after birth. They smell their mother, feel her warmth, and hear her heart beating just like in the womb. Some babies who are placed on their mother's chest will even root and wiggle around, find the breast, and latch on without any help!
What if my baby isn't placed on my chest right after birth?
There is no reason why a full term baby should not be placed on mother's chest right after birth, but sometimes things happen and it just doesn't work that way. Don't give up on a successful breastfeeding journey if your baby is unable to be placed on your chest right away.
Once you do get the chance to hold your baby, put him/her on your chest then, with their skin touching yours. Skin to skin can be helpful even if it is not right after birth. Do this as often as possible for as long as possible to help baby maintain their heart rate, body temperature, and oxygen levels. Also, try nursing as often as possible while you are doing skin-to-skin. If baby doesn't want to nurse, that's ok, just try again later.
Anyone can do skin-to-skin with baby. If mommy is having complications or cannot do it for some reason, daddy can put baby to his bare chest also. Now of course, baby won't be able to breastfeed with someone else, but it will still bring on all the other benefits skin-to-skin creates and can in turn promote a healthy breastfeeding relationship between mom and baby.
Don't lose hope if you are unable to do skin-to-skin right after birth. You can still go on to breastfeed successfully. Seek help from a lactation consultant. Keep your baby close and nurse as much as possible in those first few days.
My Experience
When I gave birth to my first son, there were a lot of people in the room right after. Not knowing the benefits of skin-to-skin, I didn't even think about doing it after he was born. I wanted to breastfeed and did try for a few minutes after he was born, but then I gave him to his father to hold, and all of my family members passed him around. He was then whisked away for a bath.
We had a total of maybe 10 minutes of skin-to-skin and closeness together right after birth. Breastfeeding him was a struggle right from the beginning. He screamed the first night at home because my milk hadn't come in, and I didn't know what to do. He later came to much prefer the bottle over nursing and I eventually gave up at 4 months.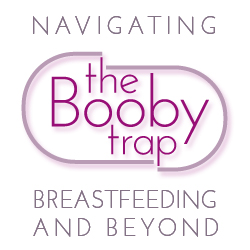 When I gave birth to my youngest son I had made it a goal to breastfeed exclusively longer than I did my oldest son. I went to a breastfeeding class and asked other experienced breastfeeding mothers questions and found out as much as I could.
One of my friends told me to have them put him on my chest right away and leave him there on my bare chest for as long as I could. She told me to not even let them give him a bath until later.
When it came time for Isaac to be born, I told all the nurses I wanted to breastfeed and I wanted to do if right after he was born and not to take him unless they absolutely had to. When he was born, they laid him on my chest and did everything they needed to right from there. He laid on my skin for a few minutes and then I put him on my breast. He latched on right away and nursed for almost a half hour!
After that I let my husband hold him for a few minutes and then put him back on my chest. He then nursed again! He was on my chest for a little over an hour before we had to be moved to another room. Once we were settled into our new room I put him back on my chest and nursed him as often as he wanted. Isaac went on to nurse successfully for another 14 months without any major issues.
When skin-to-skin is possible there are so many benefits. Even when babies are born premature and cannot nurse from the breast the nurses encourage skin-to-skin because the benefits are so great. If and when you get the chance for skin-to-skin with your baby, whether it is right after birth or a few days later, take that chance and enjoy every minute of it!
. . . .
We encourage you to submit any question you have about breastfeeding or topics you would like us to cover in this series. Leave a comment on any post in the series or submit your question/topic privately using this form.
---

Michelle is the mommy behind the blog The Not-So-Secret Confessions of a Second Time Mom! She is a stay-at-home mom to two small boys, ages 3 and 1. She loves to write about breastfeeding, cloth diapering, and her crazy life as a mommy of two! You can also follow Michelle on facebook & twitter.