There are many ways to eat eggs, but few of them qualify as a childhood favorite breakfast like scrambled eggs. Fluffy and soft, scrambled eggs will make my kiddos happy any day—and I'm quite the fan of them, too. Even though they're technically a breakfast, they'll do for lunch or dinner, too.
These scrambled eggs boast a healthy brain food as their secret ingredient: carrots.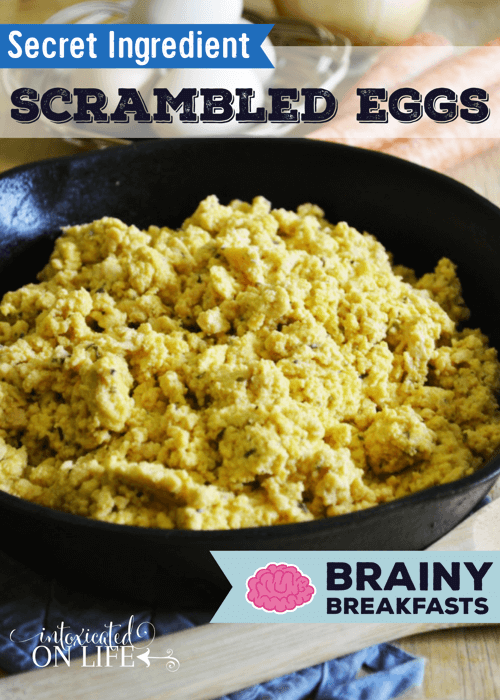 As a mom I'm always looking for new ways to sneak veggies into my kids' meals. While they do enjoy raw veggies, cooked ones can be a different story. So when they aren't looking, I sneak them in. Carrots in mac 'n cheese, sweet potatoes in chocolate pudding, turnip greens in quiche—I'm always up for the challenge. My kiddos usually can't tell, but every once in a while they sense something is different and pepper me with questions:
"What's in this, Mom?"
"Is it peppers?"
"Is it sweet potatoes?"
But they couldn't guess that I'd thrown a few juicy, sweet carrots in their scrambled eggs! Win for mom. 🙂
There are a few reasons I chose to sneak carrots into this dish. First of all, I always have them on hand. My kids are carrot fiends, snacking on them coined, sliced into spears, or "like a rabbit" (i.e. whole). We regularly go through 25 pound bags of organic carrots. Yes, 25 pounds. Those bags usually come with questions like: "Do you own a juice shop?" or "Do you have horses?"
Nope, no horses. Just five hungry kids!
I'm glad my kiddos love carrots, since they're not only bursting with flavor, but also with amazing nutrients!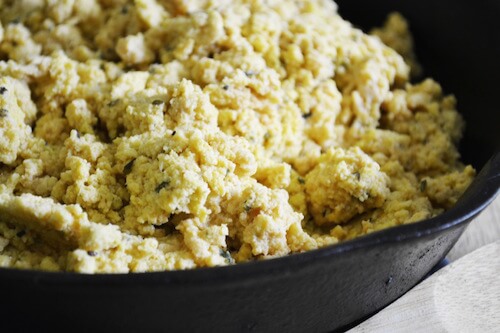 We've probably all heard that carrots are good for your eyes due to their high vitamin A content in the form of beta carotene, but did you know that carrots also have high levels of luteolin, a compound which has been shown to reduce inflammation in the brain? As we age, our brain's immune cells tend to produce more inflammatory molecules. This contributes to memory problems. Luteolin helps to stop the release of inflammatory molecules in the brain.
Besides these amazing brain-boosting properties, carrots are also rich in folic acid, vitamin B-6, thiamin, pantothenic acid, vitamin K1, vitamin C, calcium, and the cancer-fighting antioxidant: falcarinol.
Though my kids love to eat their carrots raw, some research has shown that cooking carrots increases the levels of beta-carotene and phenolic acids, making cooked carrots actually healthier than raw carrots! So go ahead, sneak those carrots in!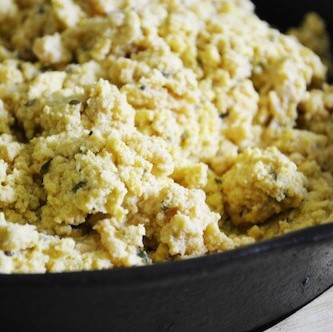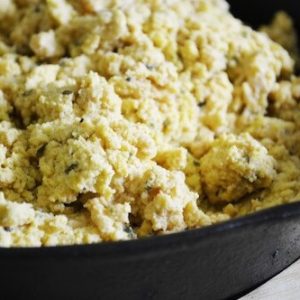 Print
Scrambled Eggs (with a Secret Ingredient)
If getting veggies into your kids is a struggle, feed them scrambled eggs for breakfast--with a secret ingredient! 🙂
Ingredients
10

eggs

2

carrots

1

clove

garlic

1/4

cup

sour cream or plain yogurt

1

teaspoon

salt

dash pepper

1

teaspoon

parsley

1/2

teaspoon

oregano

1/2

teaspoon

basil

1/2-1

cup

shredded cheddar

optional
Instructions
Preheat greased skillet over medium heat.

Roughly chop the carrot and place in the blender with the remainder of the veggies.

Pulse until small chunks remain.

Add the eggs and sour cream and puree.

Pour into the skillet and add herbs and cheese.

Cook until eggs are desired cooked-ness, stirring frequently to prevent burning.
Nutrition
Calories:
171
kcal
|
Carbohydrates:
3
g
|
Protein:
12
g
|
Fat:
12
g
|
Saturated Fat:
5
g
|
Cholesterol:
288
mg
|
Sodium:
572
mg
|
Potassium:
189
mg
|
Fiber:
1
g
|
Sugar:
2
g
|
Vitamin A:
3947
IU
|
Vitamin C:
1
mg
|
Calcium:
129
mg
|
Iron:
1
mg
What are some of your favorite ways to hide veggies?
Need some more tasty, kid-friendly breakfast ideas?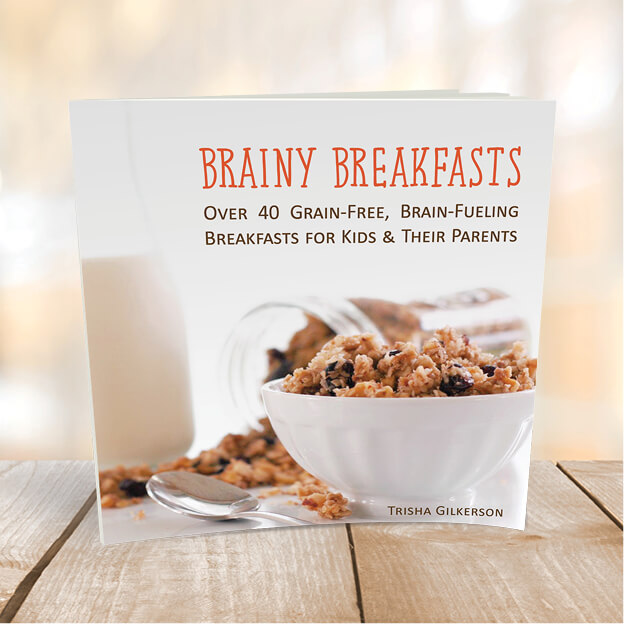 Check out our cookbook Brainy Breakfasts – it's filled with over 40 grain-free, brain-fueling breakfast recipes to keep things new and exciting! It's available as a downloadable or softcover book. You won't run out of healthy, tasty breakfast recipes anytime soon with this cookbook ?