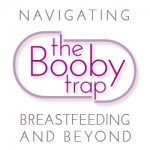 If you're a breastfeeding mama or soon to be breastfeeding mama this series is for you! Navigating the Booby Trap is a series by experienced mamas looking to pass their breastfeeding tips and wisdom on to you.
Navigating the Booby Trap will begin February 1st and links to the posts will be added as they are published.
Click here to learn more about our authors.
. . . .
We encourage you to submit any question you have about breastfeeding or topics you would like us to cover in this series. 
Breastfeeding Tips: Index of Articles
[ultimatetables 4 /]