My son is fifteen months old. He is like unchained lightning, everywhere all at once, touching and finding and getting into things, asking me, "What is this," with the vigor of someone new in the world. He can find jelly beans anywhere, regardless of whether there was a jelly bean in that place to begin with. He runs and toddles like a drunken penguin being chased by a polar bear. He sings and likes to show me where my eyes are by poking just hard enough to make my vision spotty. He's my whole world.
And he's still nursing.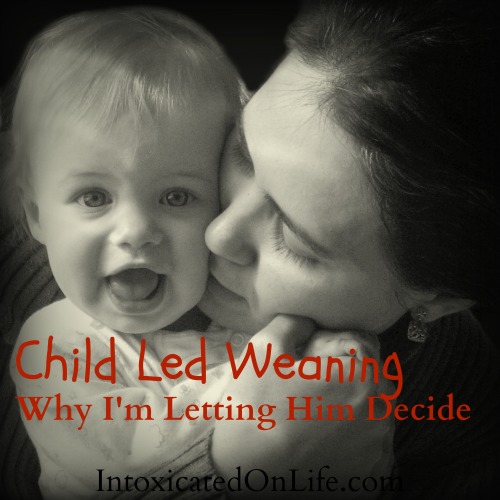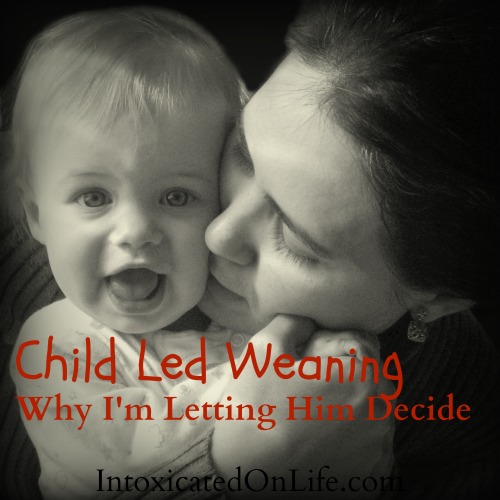 I can't ignore the looks of perplexity and occasional stink eye as I nurse my active 15 month old. He twists and turns, and while I try to be discreet (he banished the nursing curtain long before) there is really nothing I can do but smile. People ask if I'm still nursing as if I'm doing something insane or barbaric. They mention to me that he's quite a big boy, their side eyes stares indiscreet.
I get asked, on a semi-regular basis, when I'm planning on weaning. The thing is, I'm not. I've learned that my plans, while best laid, seldom work the way I want them to. And that's why we're self-weaning.
What is Child Led Weaning?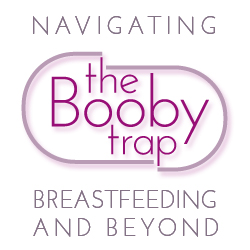 Self weaning usually occurs between the ages of two and four, according to Kelly Mom. The benefits of breastfeeding do not end when the baby turns one. Our bodies can do amazing things; they take a tiny seed and grow it into a person, bore that person, and nourished them. Our bodies change to sustain that life, and continue to change. The mother's body adapts to the child's needs.
And my child needs it. He needs the extra antibodies and immunities. He needs the comfort as his teeth push through his gums or when he's sick or sad. He needs the extra nutrients as he figures out what kind of foods he will and will not eat. He needs his "nursies" the same way I need those tender moments of silence where he's still in my arms, growing and growing faster, shifting from the tiny needy thing to the independent little boy he is now.
Eventually, he will be ready to wean. He will lose interest, he'll no longer ask for his nursies and will find comfort in other things, get his nutrients other places, his body will be older and wiser and better at protecting him from the world. And whether I greet that day with a smile, a triumphant whoop, or incessant weeping, it will be our choice.
Embarrassed by Child Led Weaning?
I have yet to die of embarrassment when he tries to lift up my shirt when we're in public, though I've certainly thought about it. He wails as if abused when I whisper "No nursies," when he tries to eat during church. I have to remind him that we don't switch during a meal like I so foolishly let him do at home. There may come a time when the nursing is no longer something I love, when I find it more taxing—physically, mentally, emotionally—then the symbiosis it is now. But I will cross those bridges when they come, taking each day at a time.
I will take in stride the resentment and negativity I feel this country harbors towards breastfeeding women. I see it in the sidelong glances as I nurse in a public bench, in the banning of breastfeeding facebook pictures, deemed inappropriate, in the media buzz and hate that surrounded the Time Magazine breastfeeding post.
My choices belong to me, and I cannot change the opinions of others by being angry all the time. I will normalize extended breastfeeding and child led weaning by making it normal in my own life. I cannot speak for anyone else. I am a culmination of my own experiences, as they are of theirs. I cannot expect everyone to understand, just as I cannot understand or pass judgment on their lives, my miles spent in my own shoes, instead of theirs.
---
When Megan Eccles isn't blogging at Megan Eccles, she can be found on a ranch in Southern California, trying to keep up with life.  Between striving towards self sufficiency, learning how to be a mother, and writing, she can be found on the corner of her couch with a cup of tea and a good book.  Follow her on Facebook and Twitter! Megan also authored Natural Thrush treatment for Mom and Baby on our series on Breastfeeding.