We've been very pleased with how this year's devotions have gone for our family. Our kids have anticipated sitting down together each day to open a token to remind them of the gifts Christ has given to us.
For today's Christmas devotional we bought a new book about the Christmas story called The Nativity. This book is beautifully illustrated by J. Kirk Richards; a keepsake book that we can see reading to our kids at Christmastime for years to come. The illustrations accompany the KJV text of the Christmas story from Matthew and Luke. Bradley and Trisha enjoyed taking turns reading the book aloud to the rest of the family.
It was refreshing this year to keep Christmas morning practically "gift-free."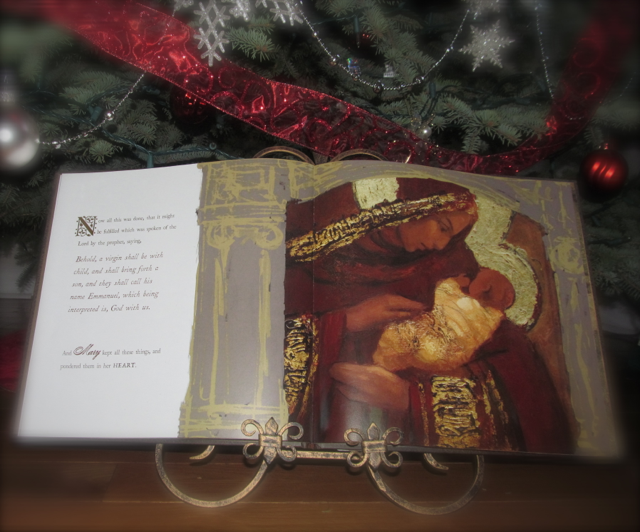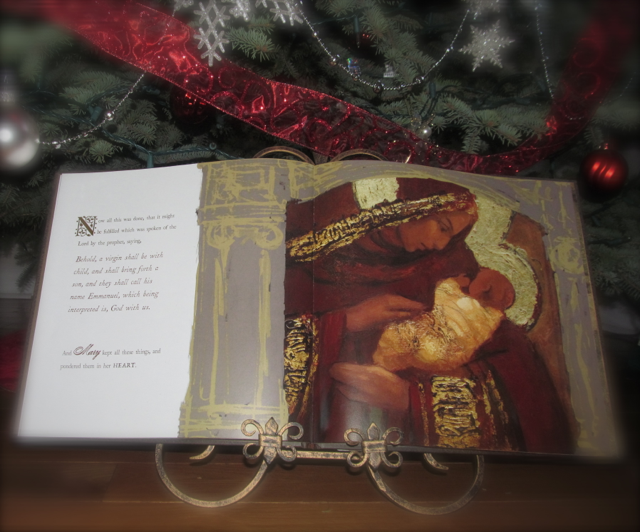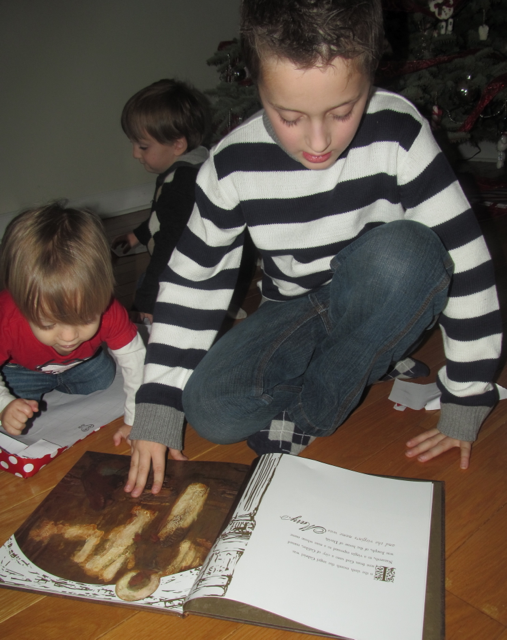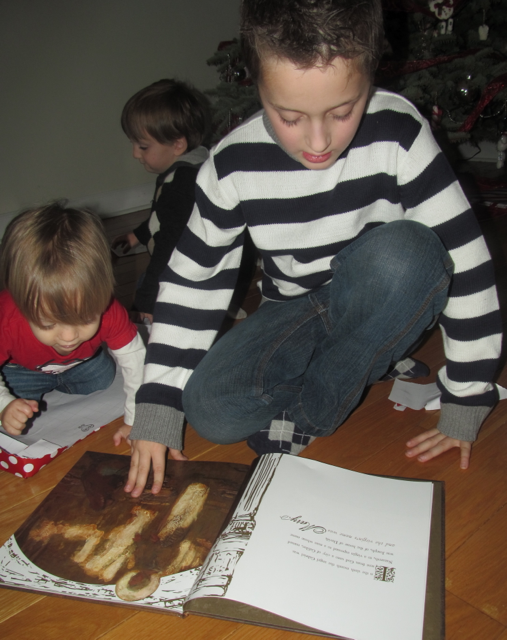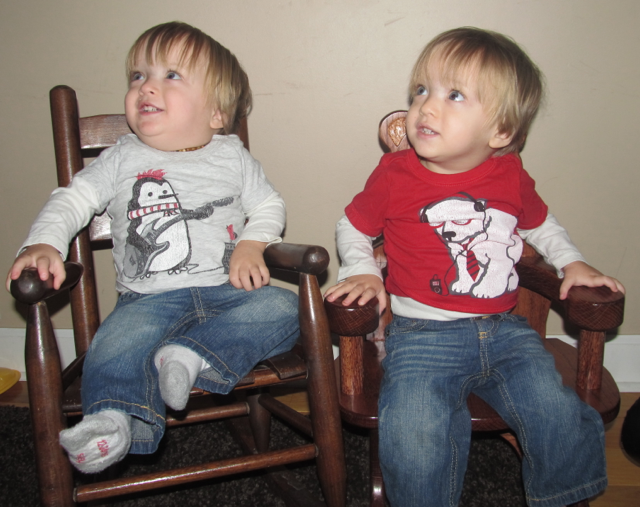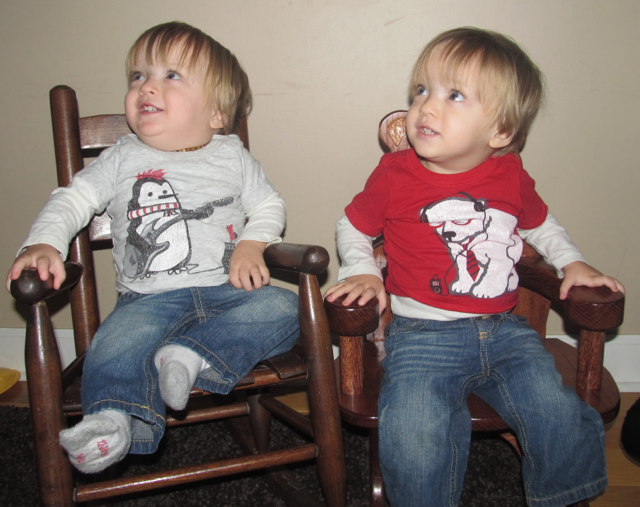 Merry Christmas to all of our family, friends, and readers we have not met! We hope you had a great day with your family and friends and most of all that you know the great peace and joy that only Christ can bring.