Tonight's devotion was all about family. For our 6th Christmas devotional we wanted to tell our kids about why God created families and help them see the blessing of being part of a family that loves them.
For our object lesson/gift tonight we put together a small photo album of some of their family members—not just their immediate family, but grandparents, cousins, and some aunts and uncles they are close with. They had fun flipping through and naming all their relatives.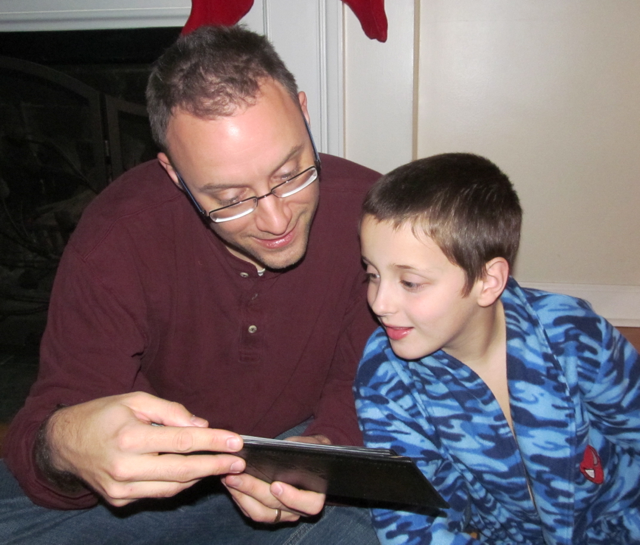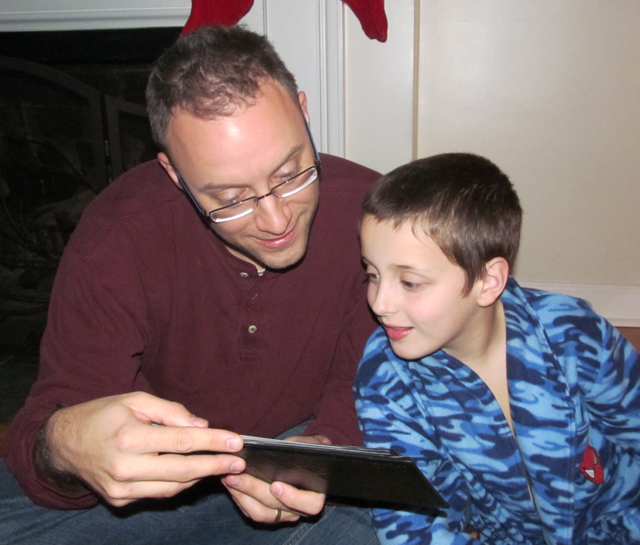 We then turned our kids to the opening chapters of Genesis. We read Genesis 1:26-28 first and explained how God made people unique: of all His creatures only we are made in His image. We talked about how people have been given charge over the whole world. But he didn't expect it to be done by one or two people: He wanted them to multiply and fill the earth. We talked about how all people are in the family of humanity and how now billions of people populate the globe in millions of little families everywhere.
Then we turned to Genesis 3:14-15 and told the story of the fall. We had the boys tell us the story from their own memories, then we read about God cursing the serpent. We discussed how Jesus is the fulfillment of that promise: He was born into the human race and crushed the head of our enemy, Satan.
The boys really enjoyed this evening's devotion, and they've also really started looking forward to these nightly devotions around the Christmas tree.