"…astronomy compels the soul to look upwards and leads us from this world to another." – Plato
Since the fifth century, astronomy has been one of the seven classical liberal arts of education. A basic understanding of astronomy equips students to understand time-keeping, calendars, and navigation.
The best way to study astronomy is by going outside and taking the time to look up. The goal of this Field Guide is to equip students to do just that.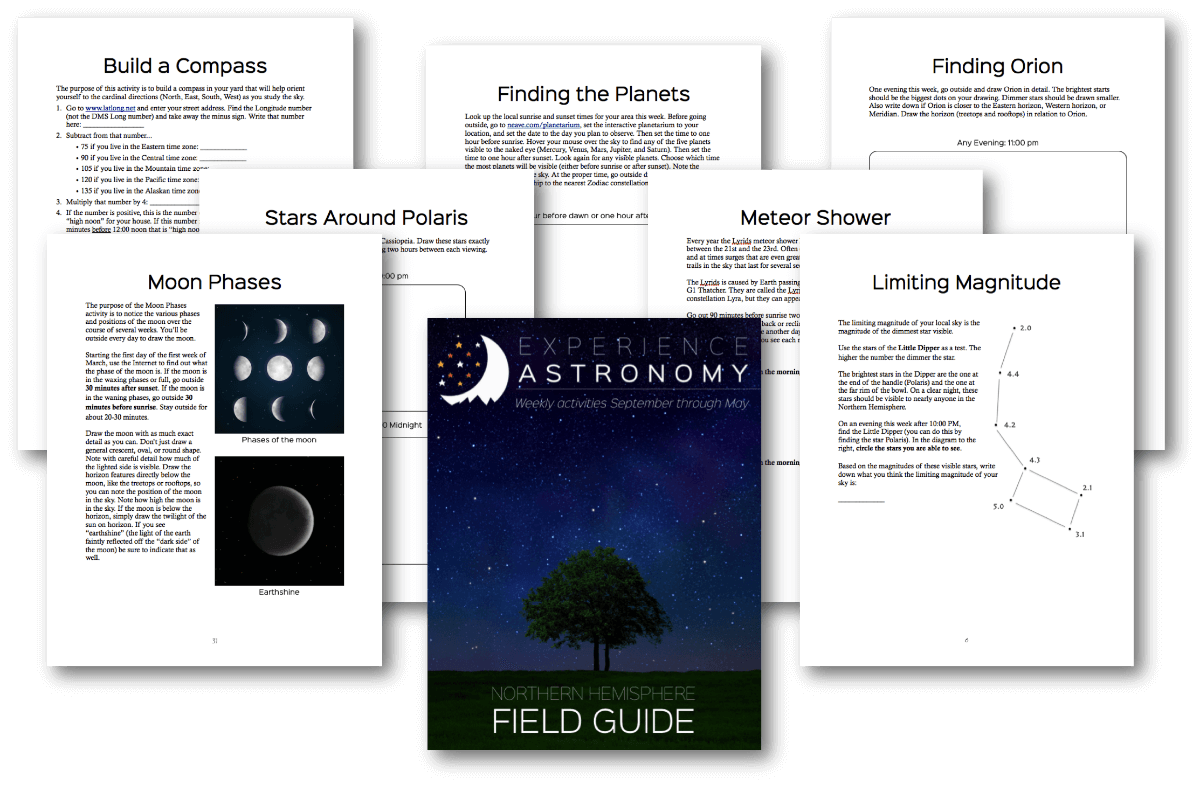 Activities Include…
Drawing seasonal constellations (Summer, Fall, Winter, and Spring)
Drawing northern constellations at various times of the year
Identifying constellations of the Zodiac
Finding and drawing planets as they move through various Zodiac constellations
Drawing phases of the moon over the course of a month
…and many more
This guide is available in our store  (pdf download) or on Amazon in paperback.
How the Field Guide Works:
There are 33 weeks worth of assignments with one assignment each week (a full school year).
The guide starts in September and goes through May.
The guide is designed for anyone living in the Northern hemisphere, but visibility of specific constellations and planets may vary depending on latitude.
Assignments are, obviously, weather permitting. If an assignment falls during a particularly overcast week, most assignments can be postponed one week without trouble.
Most assignments are not lengthy, taking only 10-30 minutes, but students will be required to do these assignments at odd hours (after dark, at midnight, before dawn, etc.).
The book is designed for Middle School (junior high) and up, but upper elementary students can also use this guide with a little help from parents.
This guide is available in our store (pdf download) or on Amazon in paperback.
Get the Full Experience!
While this Field Guide can be bought separately, students are encouraged to get take the full-school year online course, Experience Astronomy. In addition to the outdoor activities in the Guide, students will get weekly videos that teach basic astronomy concepts, along with quizzes and other extras.
Learn more about Experience Astronomy:
About the Author: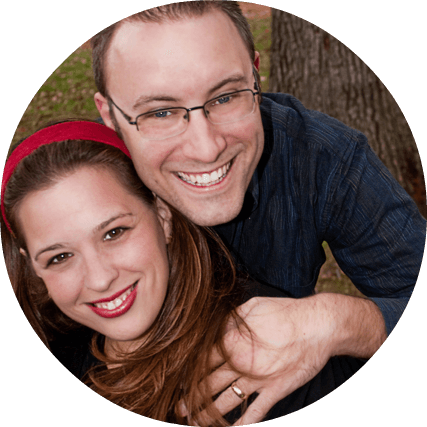 Luke Gilkerson has been an astronomy lover since he was a kid. This love of astronomy was bolstered during college when he worked as a stargaze instructor at the Bowling Green State University Observatory. He has been a teacher in his local homeschool co-op for about 6 years, including astronomy classes for all grade levels.

Luke is also the author of a number of family devotionals and The Talk (a sex ed Bible study).