Sex-Ed Series for Christian Parents
Where Bible study meets biology….
If you're like most parents, you might be, at best, a bit trepidatious about talking about sexual topics with your kids, and at worst, downright terrified! We want to help you ease into these topics. In fact, we'll give you a script so you don't have to think on your feet.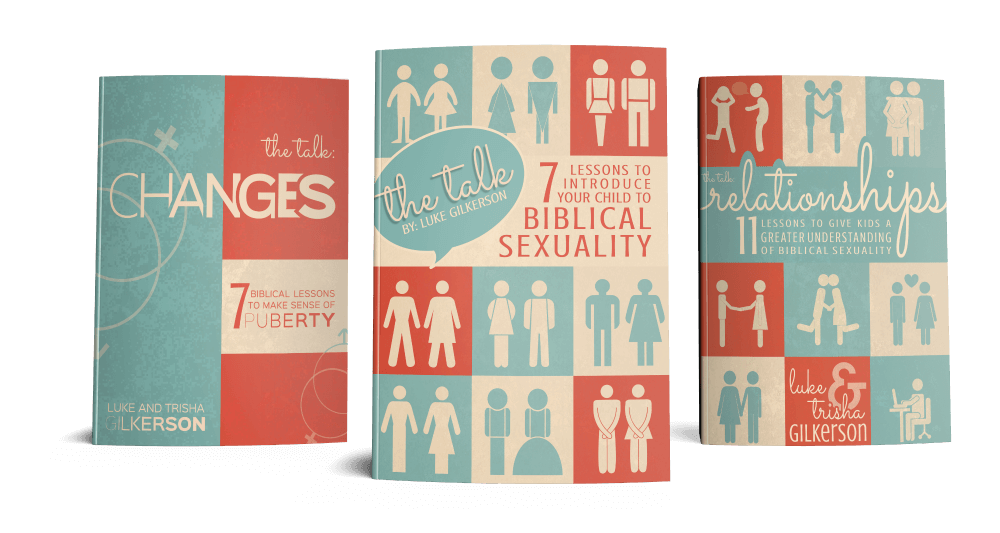 The Talk series of books will walk you through introducing your child to Biblical sexuality, helping make sense of the changes that happen through puberty, and help your kids navigate the sexual temptations that arise in the teen and adult years.
These three books are available individually, or as a complete set. Save when you buy all 3 books together.
What This Series Has to Offer
The Talk series is designed for kids from early childhood through early teens. All three are read-aloud discussion guides for parents and kids to use together.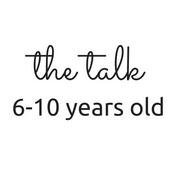 When it comes to the matter of teaching kids about sex, Christian parents are often confused about what to say and when to start saying it. The Talk contains 7 studies, all anchored in the Scriptures, to help parents talk meaningfully with children about the basics of sexuality.
The Talk was written for parents to read with their children ages 6 to 10 years old. The study supplies elementary-age children with Biblical truths about sexuality at a level they can understand.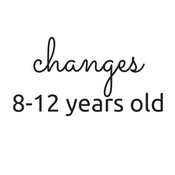 Puberty can be an awkward time for many kids, but as Christian parents, we can prepare them for the changes to come. We can give them a biblical understanding of God's sovereign purpose in the design of their changing minds and bodies. Changes is a series of 7 biblical lessons aimed at helping parents talk to their children about puberty from God's perspective.
Changes was written for parents to read with children ages 8-12 years old, giving pre-teens a biblical and biological understanding of puberty.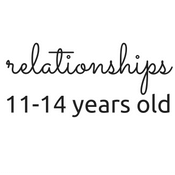 As Christian parents, it is of utmost importance that we're guiding our teens through the sometimes overwhelming sexual desires and temptations they experience. Relationships contains 11 Bible studies that provide a foundational understanding of how to navigate sexual temptations and desires in a godly manner.
Relationships was written for parents to read with their kids ages 11-14 years old this study will help prepare your teen for sexual temptations that they are sure to encounter and give them a greater understanding of biblical sexuality.
"If you want to be one of those parents who boldly steps up to the plate to educate your children about one of the most precious gifts God has granted human beings, your task is oh-so-easy with this step-by-step guide!"
– Shannon Ethridge, Best-selling author of the Every Woman's Battle series
The Talk: 7 Lessons to Introduce Your Child to Biblical Sexuality
The Talk is a series of 7 studies, all anchored in the Scriptures, that helps parents to talk meaningfully with children about sexuality.
Lesson 1 deals with the differences between male and female, giving children a simple understanding of their own bodies and the opposite sex.
Lesson 2 discusses God's command for the human race to multiply, giving children a basic understanding of sexual intercourse and how babies are conceived.
Lesson 3 addresses the development of human life in the womb, giving children a picture of the wonder of how babies grow and are born.
Lesson 4 deals with the intimacy created through sex, giving children an understanding of the goodness of sex in marriage and how it creates a strong bond between a man and a woman.
Lesson 5 discusses the sin of adultery, giving children a biblical understanding of why it is wrong.
Lesson 6 addresses the difficult subject of rape and sexual abuse, reminding children of the importance of talking to their parents about anyone who touches them in an inappropriate manner.
Lesson 7 deals with the importance of honoring God with one's body because God has bought us with a price.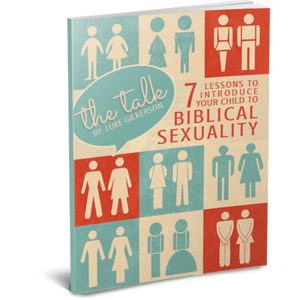 "In Changes, Luke and Trisha have given us a scriptural script and relevant roadmap for teaching, speaking, and, most importantly modeling the journey of becoming a sanctified sexual being. Celebrating change within our families just became a lot easier!"
– Noel Bouché, President of PureHOPE
Changes: 7 Biblical Lessons to Make Sense of Puberty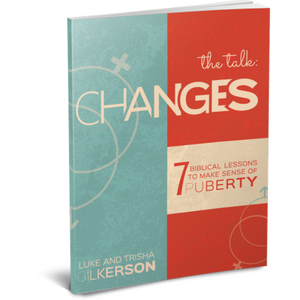 Changes is a series of 7 studies, anchored in the Scriptures, that helps parents talk meaningfully with children about the mental, emotional, and physical changes puberty brings.
Lesson 1 looks at the adolescent years of Jesus, talking about how the culture in which Jesus lived recognized puberty as an important phase of physical and spiritual development. The goal is to help kids see these changes as something good.
Lesson 2 looks at the process of change in the human body throughout all of life. Puberty is just one of several significant phases.
Lesson 3 addresses the mental and emotional changes of puberty, as well as the internal catalyst for change in our bodies: hormones.
Lesson 4 looks at the overall physical changes common to both boys and girls.
Lesson 5 deals with the changes that take place in girls during puberty, such as fat deposits, breast development, and menstruation.
Lesson 6 is about changes that take place in boys during puberty, such as muscular growth, facial hair, voice changes, testicular growth, and ejaculation.
Lesson 7 will delve into physical attraction. Our kids need to understand both its goodness and power during this age.
"Biblical counselors realize the need for helpful material in dealing with teenagers and sex. The proper application of this outstanding work by parents to children will save broken hearts and crisis counseling in years to follow."
– Dr. Rod Mays, Adjunct Counseling Professor, Reformed Theological Seminary
Relationships: 11 Lessons to Give Kids a Greater Understanding of Biblical Sexuality
Relationships is a series of 11 lessons that are designed to take kids and their parents into a deeper understanding of biblical sexuality and relational integrity.
Lesson 1 looks at the original goodness of sexuality and marriage relationships as God created them.
Lesson 2 addresses how sin has brought about sexual brokenness into the world, including our propensity to lust.
Lesson 3 exposes the varieties of sexual and relational temptations in the world: from masturbation to pornography use to homosexual activities.
Lesson 4 covers three biblical strategies for avoiding and overcoming lust.
Lesson 5 discusses how we should guard our hearts from sexual and relational idolatry.
Lesson 6 talks about how we need to make a covenant with our eyes to avoid temptation.
Lesson 7 talks about the importance of fleeing sexually tempting situations.
Lesson 8 addresses the biblical strategy of pursuing intimacy with God and cultivating gratitude for wholesome pleasures.
Lesson 9 discusses the importance of being wise in our opposite-sex friendships.
Lesson 10 addresses the value of accountability relationships.
Lesson 11 gives students and their parents a picture of the life-transforming grace of God for sexual sinners.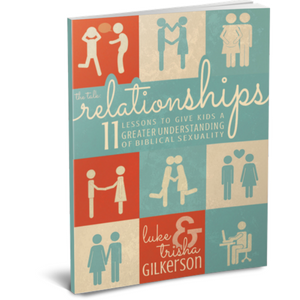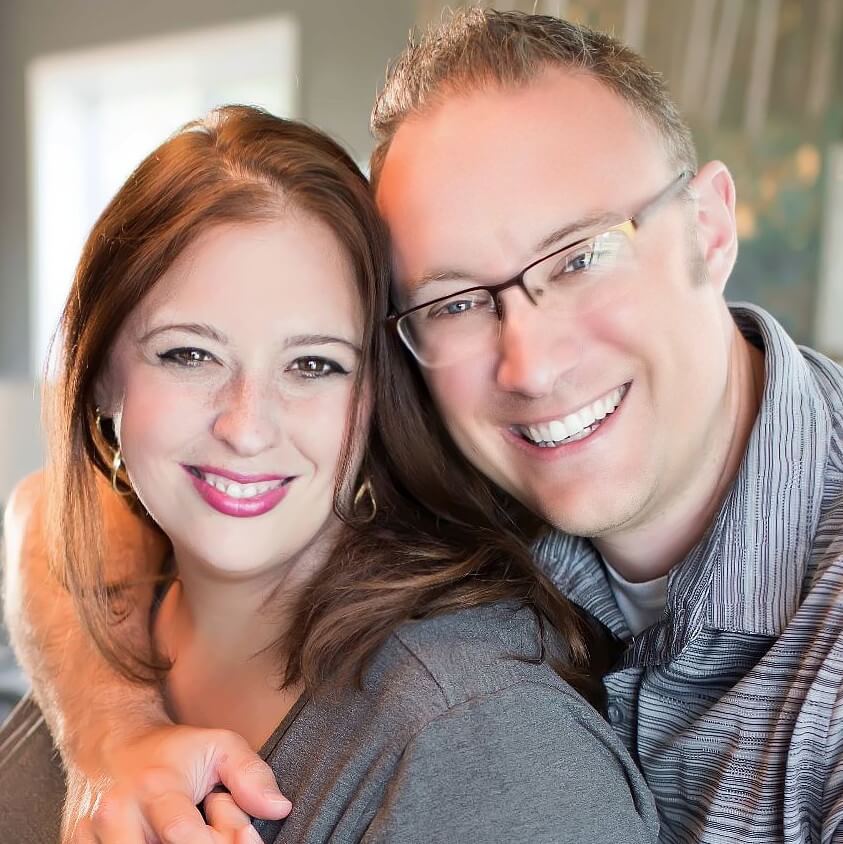 About the Authors
Luke and Trisha Gilkerson are the authors of dozens of books for parents and homeschoolers. Together, they run the website Intoxicated on Life.
Luke worked for 8 years as the Educational Resource manager at Covenant Eyes. Luke has his Masters degree in Religious Studies from Reformed Theological Seminary.
Trisha is a homeschooling mom to 4 boys. She has a Bachelors degree in Biology and Masters degree in Counseling and is a Licensed Professional Counselor in the state of Michigan.