The Sex Ed Series
This 3-part series of parent-child Bible studies is designed to help children understand biblical sexuality.
The Talk (for ages 6-10)
Changes (for ages 8-12)
Relationships (for ages 11-14)
Read a full description of the books in this series.
Choose either softcover or digital books.
---
Description
Praise for the Sex Ed Series:

"If you want to be one of those parents who boldly steps up to the plate to educate your children about one of the most precious gifts God has granted human beings, Luke Gilkerson has made your task oh-so-easy with this step-by-step guide!" – Shannon Ethridge, Best-selling author of the Every Woman's Battle series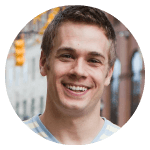 "Your kids can first learn about puberty on the playground and the back of the bus or they can learn about it from the Bible and from their parents; it's your choice. Changes offers a sound and easy to follow biblical guide that does the hard part for you." – Noah Filipiak, Teaching Pastor, Crossroads Church in Lansing, MI

"Biblical counselors realize the need for helpful material in dealing with teenagers and sex. The proper application of this outstanding work by parents to children will save broken hearts and crisis counseling in years to follow." – Dr. Rod Mays, Adjunct Counseling Professor, Reformed Theological Seminary
Teaching kids about sex need not be scary or intimidating. The Sex Ed Series offers parents simple scripts to follow, blending biology with Bible study, all written in simple language kids can understand.
Books in the Sex Ed Series:
The Talk: 7 Lessons to Introduce Your Child to Biblical Sexuality (6 to 10 years old)
Changes: 7 Biblical Lessons to Make Sense of Puberty (8 to 12 years old)
Relationships: 11 Lessons to Give Kids a Greater Understanding of Biblical Sexuality (11 to 14 years old)
---
Additional information
| | |
| --- | --- |
| Softcover or Digital | Digital (eBook), Softcover Book |
---