Winter is made for curling up with a good book. Take advantage of this time and learn some tips and tricks to help make next year a better gardening experience.
Analyze your year.
Did you have a particular area that you'd like to work on like organic pest control?
Do you want to learn how to grow a specific vegetable or fruit better?
Would you like to try a new method?
Or would you just like to know that you aren't alone in this crazy idea of food growing?
Figure out what you want to learn about and then pick a book.
Gardening, Farming, & Food Memoirs
The $64 Tomato: How One Man Nearly Lost His Sanity, Spent a Fortune, and Endured an Existential Crisis in the Quest for the Perfect Garden, by William Alexander
Read how this man's quest for a simple garden grew WAY out of proportion. Alexander is both educational and very entertaining. As long as you can stomach his somewhat inhumane and cartoonish tactics to get rid of garden pests, you'll find this one really enjoyable—and it will give you lots of ideas about how NOT to waste money gardening. (Gardening does not have to be an expensive hobby, just so you know.)
Animal, Vegetable, Miracle: A Year of Food Life, by Barbara Kingsolver
This family spends a year getting back to the "simpler" life, eating only what they or others they know personally grow.Kingsolver writes the main material, her husband throws in a few sidebars with interesting facts and figures about agribusiness, and her daughter includes some great recipes. While she's a bit preachy at times, and sometimes overly detailed explanations, her desire is really to help people get back to community sustainable agriculture, and she gives a vivid picture for how this has happened or her family.
Farm City: The Education of an Urban Farmer, by Novella Carpenter
If you've ever thought about urban farming or "backyard gardening," this easy read makes for an entertaining (and often humorous) story. Carpenter and her boyfriend "ninja-farm" the empty lot next door (eventually actually getting the owner's permission). This memoir is partly a story about the difficulties and misadventures of urban farming, partly a colorful (and somewhat crass) story about what it's like to live as a self-absorbed aspiring yuppy in the Oakland ghetto.
Cold Antler Farm: A Memoir of Growing Food and Celebrating Life on a Scrappy Six-Acre Homestead, by Jenna Woginrich
This is the latest book from the author, who has authored three other garden related memoirs (Made From Scratch, One Woman Farm, and Barnheart). This book is about Woginrich's small homestead and her experiences taking care of farm animals through the Wheel of the Year. Written with a lot of warmth—and a lot of candid honesty about the joys and struggles of homesteading—it takes you behind the scenes of the repetitious feast-or-famine of agrarian life.
The Dirty Life: A Memoir of Farming, Food, and Love, by Kristin Kimball
This memoir is about a 30-year-old journalist from New York City who interviews an organic farmer, falls in love with him, and then together purchases a 500-acre plot of land in upstate New York. The story is a mixture of farm life, young love, marriage, and the hardships of living off the land. If you want to see just how "dirty" this kind of life is—everything from milking the cow in a snowstorm or planting potatoes at night—this is the book for you.
Gaining Ground: A Story of Farmers' Markets, Local Food, and Saving the Family Farm, by Forrest Pritchard
Pritchard candidly shares his story about how, as a young man just out of college, he decided to take over the family farm that had previously been leased out to tenant farmers. Share croppers had not been able to make the farm profitable, but Pritchard didn't want his father to sell the land that had been in his family for generations, and he believed with hard work the farm could be revived. Pritchard's story shows how farmers' markets play a big role in the local food movement and is an example of how many big family farms are turning from their "big business" ways and returning to a more local, more profitable focus.
Born-Again Dirt: Farming to the Glory of God by Noah Sanders
Sanders is a Christian with a heart for farming—and he weaves the two interests together into one volume. Sanders shows how the Bible gives us wisdom for many things related to farming: stewardship of the land, the soil, vegetables, fertility, seasons of planting, etc.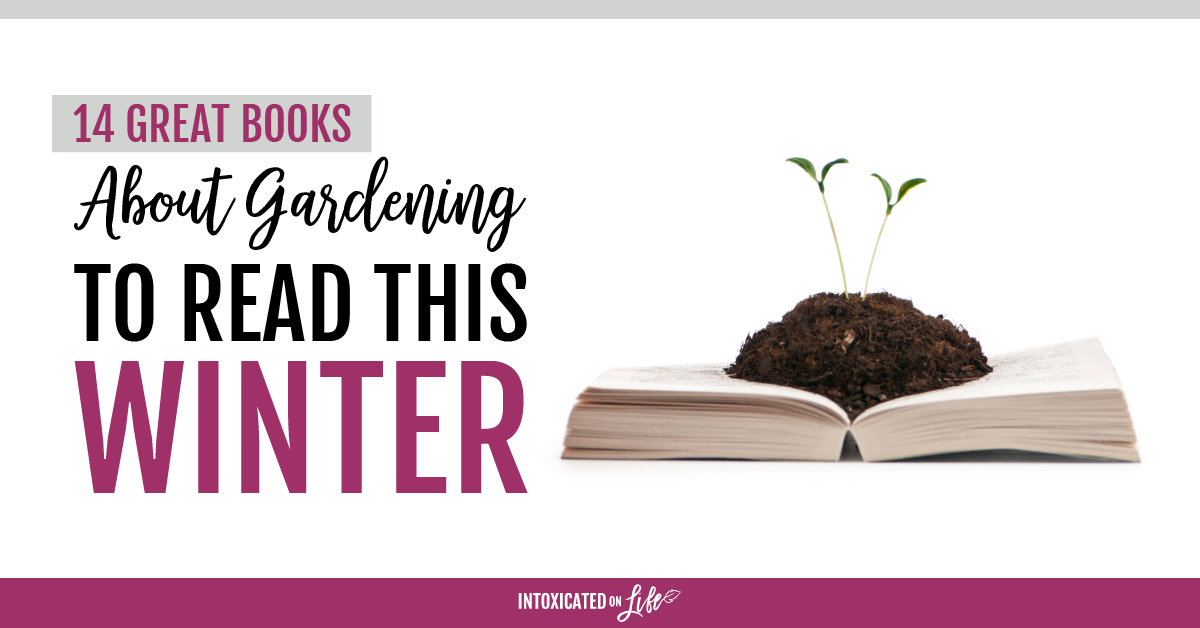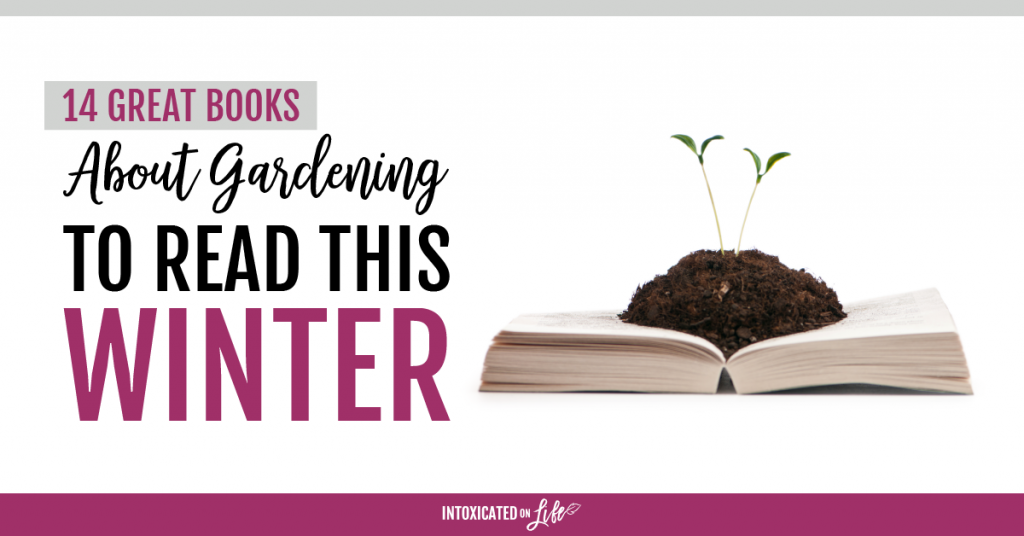 Practical Gardening Books
Pay Dirt: How to Make $10,000 a Year From Your Backyard Garden, by John Tullock
This is a fairly lightweight step-by-step look at how you could create a profitable microfarm in your backyard. The author provides am overview of how to create a basic business plan, find markets, and make efforts for maximum profit and success.
The Small Budget Gardener: All the Dirt on Saving Money in Your Garden, by Maureen Gilmer
Gilmer gives a good introduction to gardening on a budget. Including lots of recipes and DIY projects, this will teach you how to have a productive, inexpensive, and beautiful small garden.
Garden Wisdom: Lessons Learned From 60 Years of Gardening, by Jerry Apps
This book has a memoir feel to it, but there are many practical applications and is a well-organize guide for those who want to start a garden. Apps gives a lot of information about how he cares for his plants and some of the mistakes he's made over the years. A lot of the book is filled with great recipes as well.
The Greenhouse Gardener's Manual, by Roger Marshall
Marshall has written a fairly introductory volume about the ins and outs of greenhouse gardening, giving a fairly basic primer on the subject. He covers types of greenhouses, different ways to garden in them, and has several chapters on specialty greenhouse gardens like those growing succulents or orchids. It gives readers great information about what kind of greenhouse to buy.
The Family Kitchen Garden: How to Plant, Grow, and Cook Together, by Karen Liebreich, Jutta Wagner, and Annette Wendland
This book is a great one for those considering gardening to encourage their children to eat better. The book has a month-by-month section of when to plant, an A-Z of vegetables, fruit, herbs, and flowers section, and a guide on preparing a garden. The book is especially good book for those living in the UK or similar climates.
Groundbreaking Food Gardens: 73 Plans That Will Change the Way You Grow Your Garden, by Niki Jabbour
I love and recommend another of Niki's books called The Year-Round Vegetable Gardener, this one is another great one. I LOVE seeing all the different garden plans in this book. The 73 plans cover a wide variety of gardens, including: grocery garden, vintage victory garden, slow-food garden, canner's garden, backyard brewers, and many more. A must read for those looking for inspiration and those who think all gardens look the same.
Backyard Farming on an Acre (More of Less), by Angela England
England starts with a why and then moves into a how—a very thorough look at how to farm on a small amount of land. I was particularly impressed with how thorough the table of contents is, making it very easy to find what you are looking for.
Do you have a must-read gardening book you recommend others add to their reading lists? Tell us about it!