Before I had children I travelled a lot. All that traveling, packing, and unpacking taught me an invaluable lesson for homemaking and parenting.
My job took me all round Europe. My husband travelled for work as well, and we'd often meet in odd places just to guarantee seeing each other—Majorca, Malta, Antigua. I enjoyed it, but I didn't like the stress of packing at short notice because my boss wanted me in Barcelona tomorrow.
With such a busy schedule, I needed to be able to pack on auto-pilot.
That's when I learned the power of the checklist.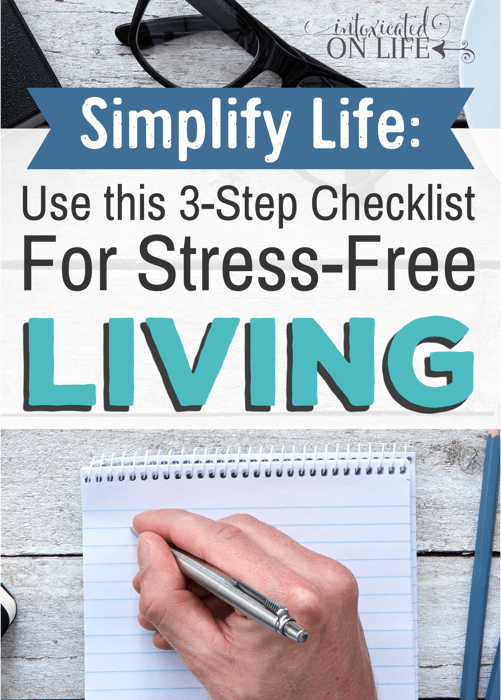 Checklists do the thinking for you
On 30 October 1935, the new Boeing 299 had a test flight in Dayton, Ohio. It was bigger and faster than any other plane the US Army had seen and they had already planned to order some.
It was piloted by the US Army's Chief of Flight Testing, an experienced pilot, and yet it crashed. Two of the five crew lost their lives but there was nothing wrong with the plane. The investigation concluded it was 'pilot error' and the plane was simply too complex to fly.
That's when a group of test pilots decided they needed a checklist.
Checklists take away the need to have perfect recall, so they are great to simplify repetitive tasks. Pilots still use checklists in the cockpit today and while packing my suitcase is nothing like as complicated as getting a plane off the ground, the concept is the same: when you are doing something you do a lot, make it as easy as possible to do it consistently well, every time.
The power of checklists
My packing checklist freed up a lot of brainpower. It was a relief to not have to fight my memory to remember what needed to go in the case.
In the last two years I've had two boys and don't travel as much for work anymore. But I've added another checklist to my iPad: a packing list for the babies—this comes in handy when when I'm sleep deprived.
For instance, on my "adult" packing list, I have…
Clothes/Toiletries
Tickets/Travel documents
Work stuff (laptop, charger)
Leisure stuff (including teabags—I always used to forget to take my own teabags)
Things to do before leaving (put out recycling, water plants, etc.)
The "baby" packing list includes…
Feeding equipment
Sleeping equipment
Travelling equipment (car seat, rain covers etc)
Changing kit
Bath and play time things
Clothes and toiletries
I know it seems really basic, but I didn't have this before. And now I do, well, I would never go back to the old way—i.e. using my faulty memory.
3 steps to make your own checklist
It's really very easy to take the stress out of tasks you do often. Here's how to build your own checklists.
1. Find something you do that is repetitive.
You don't have to do it every week—but something you do frequently enough and requires you to remember multiple steps or items. How about:
Packing children's bags for school
Your cleaning routine
The winter chores for the garden
Tasks at work such as writing monthly reports
Planning your homeschool curriculum
Organising an event for your club or group.
2. Break it down.
Either create one big list like I did for packing (which I organized by category) or write down the steps you take in the order that they should be done.
3. Test the checklist.
This last step is important, because who's to say that the moment you create your checklist you're going to remember every last thing? You can add more to your checklist as you use it. After arriving in Denmark with the wrong currency I made sure to add 'travel money' to my list to build in enough time prior to my trip to get it right.
Stress-free task management
With the tasks written down, the Model 299 flew over 18 million miles without one accident. The plane wasn't too complex to fly, it was just too complex to remember everything under pressure.
Even if you don't face the pressure of an airline pilot, our modern lives could do with a little simplification now and then to free up our brainpower for use on other things.
Personally, I've found that my checklists take a lot of the stress out of leaving the house, which makes it a more pleasant experience for everyone. Checklists help me decide what's right in each situation because obviously I'm not going to pack snowsuits for the boys in the summer, but at least I don't have to think about what's right for the weather anymore – I just pick the right clothing off the list.
Now you see how simple it is, what tasks are you going to turn into checklists? Let us know in the comments below.
---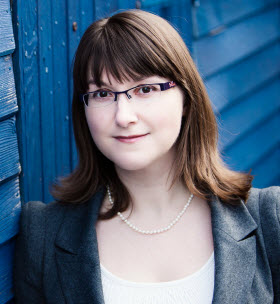 Elizabeth Harrin is a project manager—so she creates lists of tasks as her job. The author of a three project management books and the award-winning blog A Girl's Guide To Project Management, Elizabeth lives with her family in the UK.