I think there is a common misconception about baths—that they are good for small children or they are nice for just relaxing the body. But did you know baths can be an important part of the detox process?
Detoxing can be quite nasty. The symptoms range from headaches to chills and even fevers as the body works to eliminate the toxins and viruses out of your system.
There are lots of ways to help your body detox, and one of my favorites is a bath.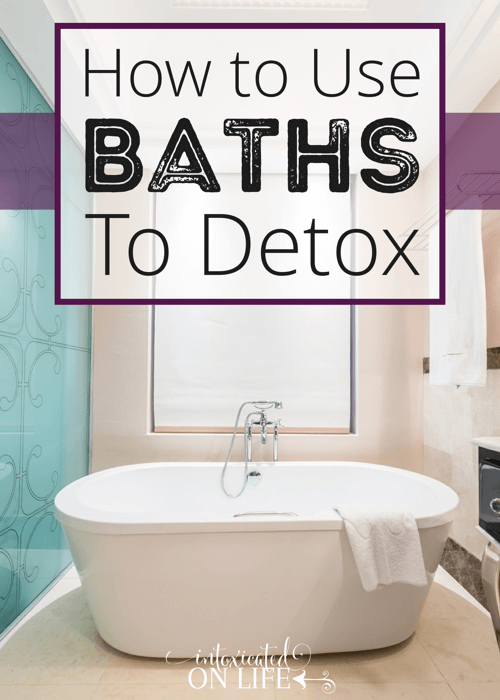 The skin is the largest organ in your body, so it makes sense that it can also help with the detox process. Keeping your skin clear and allowing it to detox helps your body eliminate the unwanted toxins.
There are also many elements that you can use in your detox bath. You can combine these if you like, but try to stick to one a day. I also recommend starting with smaller amounts and working your way up to what your body is comfortable using to detox.
Things to add to your detox bath:
Epsom salts – Epsom salts are economical, and not only do they help with detox, they also help if you happen to have sore muscles because they contain magnesium. (I like to use this with baking soda as it helps with absorption.)
Bentonite clay – I typically use this one alone as I find it doesn't need anything extra. It is great at helping to pull toxins out of the skin. (Make sure you clean your tub good afterwards!)
Baking soda – Baking soda helps with absorption of the salts but it also helps neutralize chlorine if you don't have a filter in your tub.
Apple cider vinegar – I find this to be a nice, gentle cleanser of the skin, but you need a good rinse in the shower to help with the pickle smell.
Dead Sea salt – A great source of minerals to add your bath to help with the ones you might lose during detox.
Essential oils – A few drops of lavender or tea tree oil promotes detoxification but can also help reduce anxious feelings.
How to take a detox bath:
Start your bath off with a glass of water to help keep yourself hydrated.
Dry skin brush (this is optional but also another great way to help deal with detox)
Get the water going and add your salts, clay, or oils. You want the water to be as hot as you can take it but not enough to burn.
Submerge your body as much as you can and try to relax. (I love baths, so this isn't an issue for me.)
Try to stay in for 20 minutes but don't worry if you can't.
When your time is up, move slowly (some people get dizzy).
Drink a glass of water and relax.
Detox baths are a great addition to the detox process, but go slow and listen to what your body is telling you. There is no one-size-fits-all guide to healing. Learn what your body is telling you. Symptoms speak volumes when it comes to healing.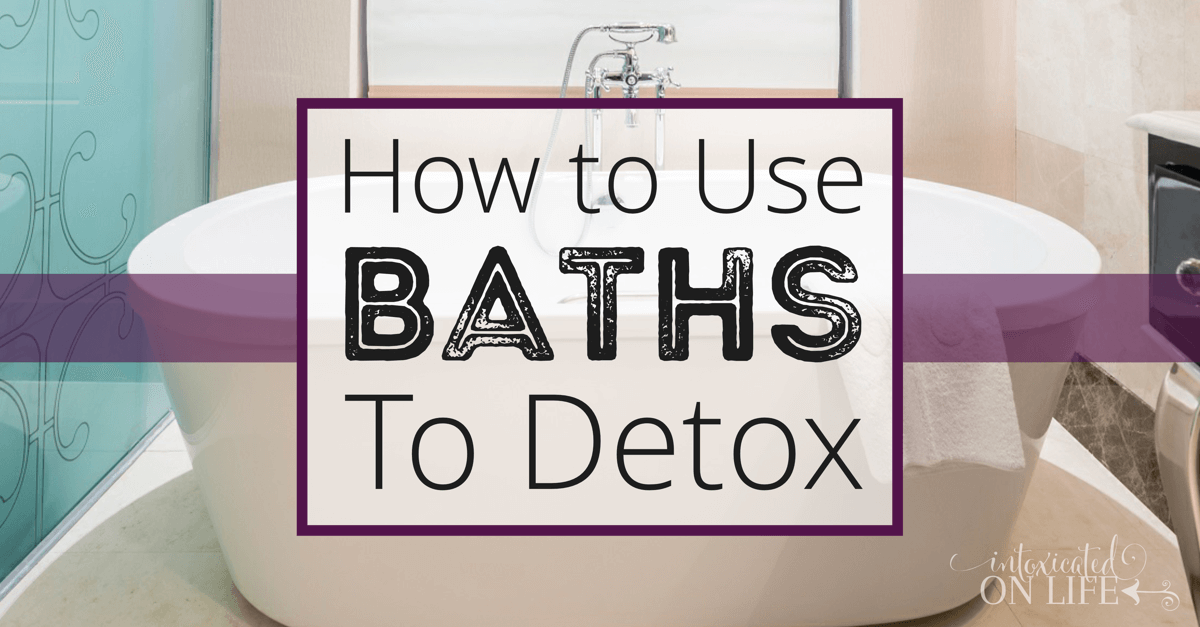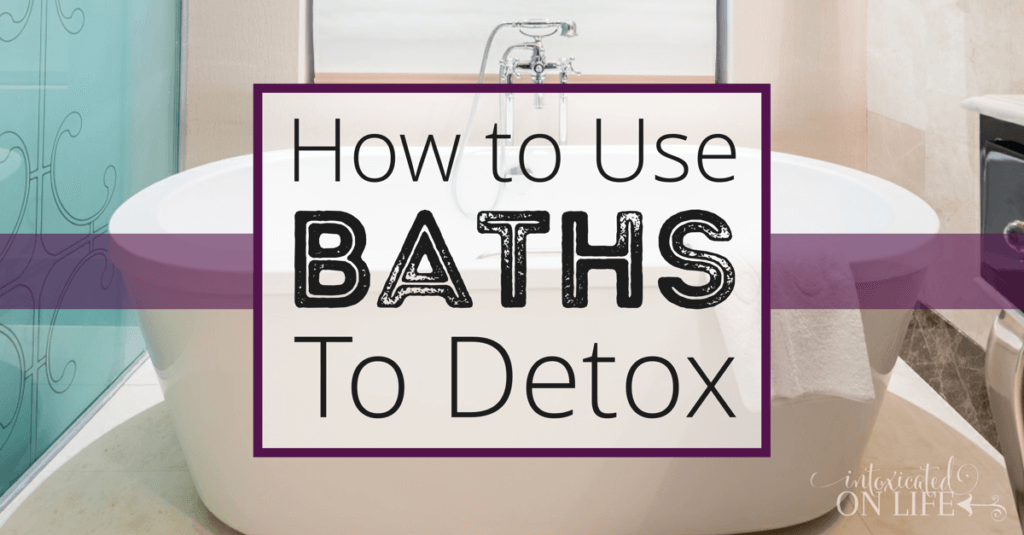 Free Download: Mom's Essential Oil Cheat Sheet
Would you like a resource to help you learn to use essential oils with your family? Download this free 3-page printable:
Basic guidelines for using essential oils around kids
A list of safe, kid-friendly oils essential oils
Helpful essential oil recipes
Click the link or image below to download the 3-page Mom's Essential Oil Cheat Sheet. I'll follow it up with more resources and free printables to help you on your essential oil journey. Grab your copy now!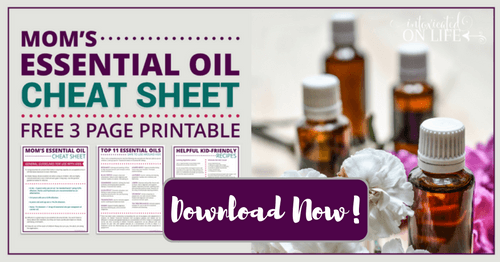 * I am not a doctor, this is just my advice after years of dealing with chronic illness. Please consult your physician before undertaking any detox protocols.