Each Christmas devotional we do is another opportunity to remind our kids of all the blessings we've been given. Tonight's devotional focused on one of God's greatest gifts: His Holy Spirit.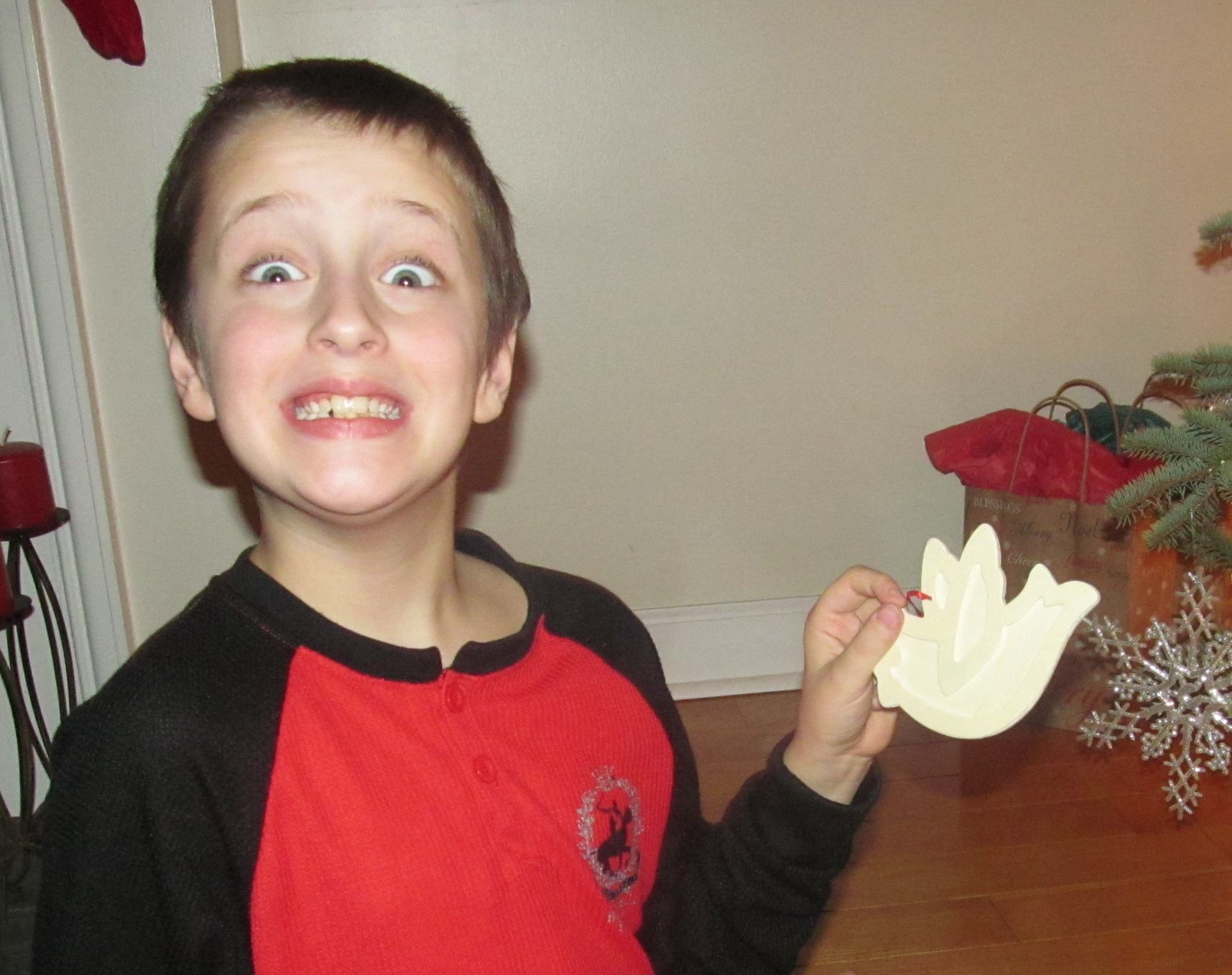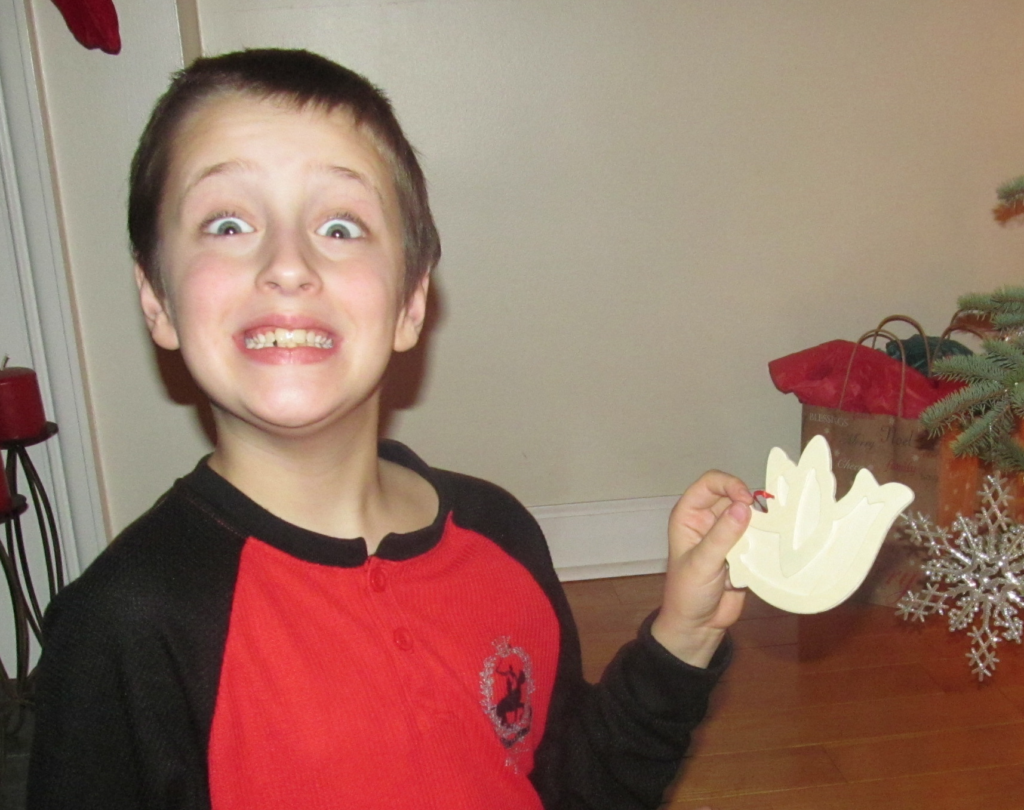 Tonight we had the kids open another set of presents. We chose to give them some simple dove Christmas ornaments. These were pretty cheap craft-store items, something they can decorate later on. We used them as a springboard to talk about the Holy Spirit.
To help them understand what the Holy Spirit does, we took our kids to John 14:16-17, 25-26, and 16:12-13. These are some of Jesus' final teachings to the apostles about the coming Holy Spirit. We talked about how Jesus promised the Spirit would be with his disciples forever, how he would not only be among them but actually in them. The Spirit came to teach the apostles, to reveal truth to them, to help them remember (and record) the words of Jesus, and to reveal things that are to come. The Spirit was sent to testify about Jesus to his disciples and to the world.
Next we took our kids fo Mark 1:9-11, the story of Jesus' baptism. We talked to the kids about how all three members of the Trinity are present in this story: the Father speaking about the Son, the Son being baptized, and the Spirit descending to anoint Christ. Our point in this story was that Jesus depended on the power of the Spirit in his ministry, and we likewise must depend on the Spirit in our lives.