Have you ever tried to nurse a distracted baby?
An inquisitive baby often times proves to be a distracted baby while nursing around other people or new environments.  Sadly, I didn't understand the importance of being in private to nurse a distracted baby with my first child eighteen years ago.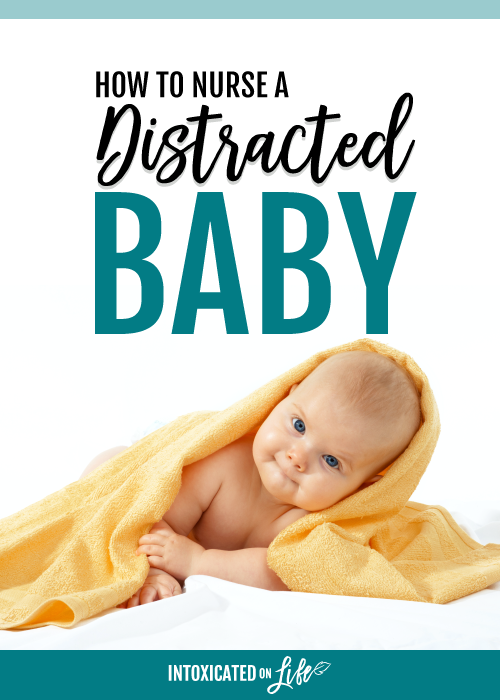 Nursing My First Distracted Baby
When she was eight months old, we were visiting our family four hundred miles away, and I tried desperately to get my daughter to nurse, as usual. After a full day of trying, I became engorged and was in a lot of pain, all because she was more interested in the things going on around her than in nursing. She would literally latch on and get the milk flowing and then swing her head around to see what she missed.
I wanted to nurse her until she was one year old, but being the first on either side of the family to attempt such a feat and no other friends that were doing this, I was quickly discouraged.
I was in pain, physically and emotionally, as the joy of nursing was taken away suddenly. The only voices I was hearing were 'she doesn't want it anymore', 'she is ready to eat like other babies her age' and 'it is time to let her grow up.'
I caved into the words that were surrounding me, along with the refusal of my distracted baby, but everything inside me was crying for just one more nursing time with my sweet baby girl. After my daughter, I gave birth to two sons, who loved nursing and were content to keep nursing even if it seemed like the world was in war around us. They just didn't care about anything but nursing. I was able to nurse my second child to his first birthday and my third child to his second.
Nursing My Next Distracted Baby
Then I had my fourth child and my second inquisitive baby.
This baby was the first baby that I used a cover while nursing in the hopes of being successful in nursing, and not allowing distraction to win again. If our family was quiet during nursing, it would work, however if there was any laughter or even talking, his arm would throw up the cover and he would attempt to turn while nursing. This is the worse kind of distraction for a mother…a child who demands both!
Knowing that I had accomplished nursing with my last two babies longer, I was determined that I was going to find a solution to nurse my distracted baby. My goal was to nurse him until his second birthday and I needed to find solutions to help both of us reach that goal.
Tips to Nurse A Distracted Baby
Here are the steps I used to successfully nurse a distracted baby until his second birthday:
Use a cover to block out some of the distraction
Develop a routine in nursing: using the same chair, in the same room and doing the same thing leading up to the nursing session. For us, that meant that I nursed in my bed in the morning, in a rocking chair next to his crib at nap and bedtime. Other nursing, while at home with the other children, worked with knowing that distractions will happen, but being patient and consistent was worth the effort in reaching our nursing goal.
Nurse before and after company comes, avoiding the stress of attempting this would only exasperate me and frustrate him.
Train for a bottle or cup, with either breast milk or water for those times when nursing isn't possible for the distracted child, but nutrition is needed.
Celebrate Your Accomplishment!
In the end, to successfully nurse a distracting baby can be very overwhelming, especially if you go out of the house a lot or have a lot of company.
Finding ways to create a less distracting environment for nursing time will prove to be the best step to successfully nursing a distracting baby.  Once you find a routine that proves to be less distracting, stick with it and you will be successful more and more.
What are some ways that you have been able to successfully nurse your distracted baby?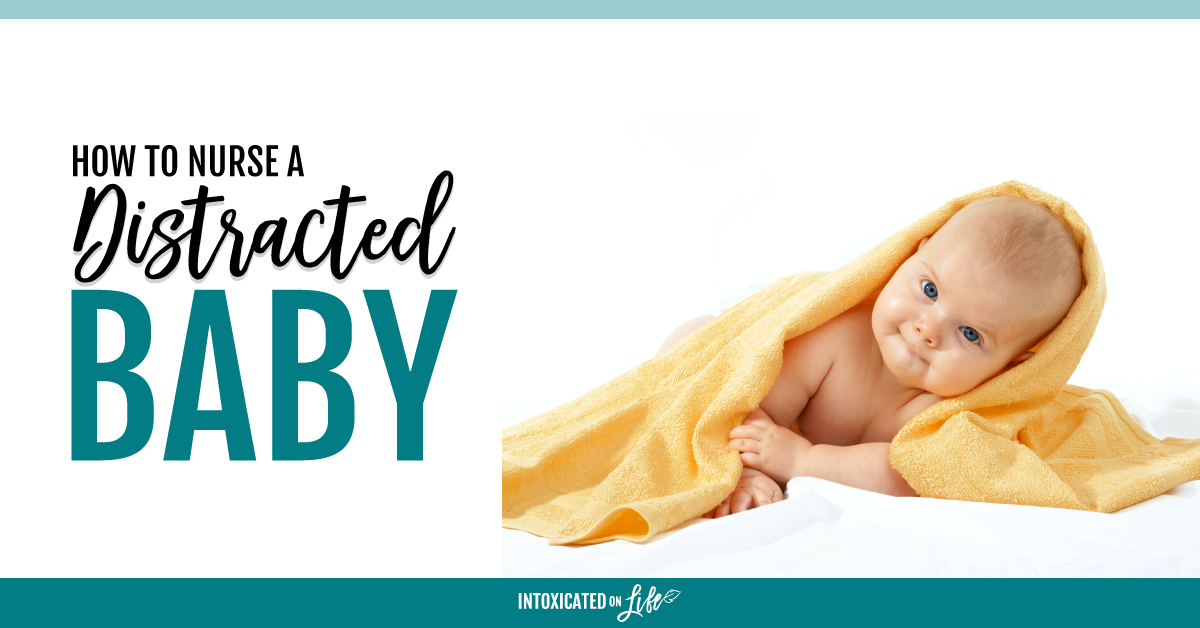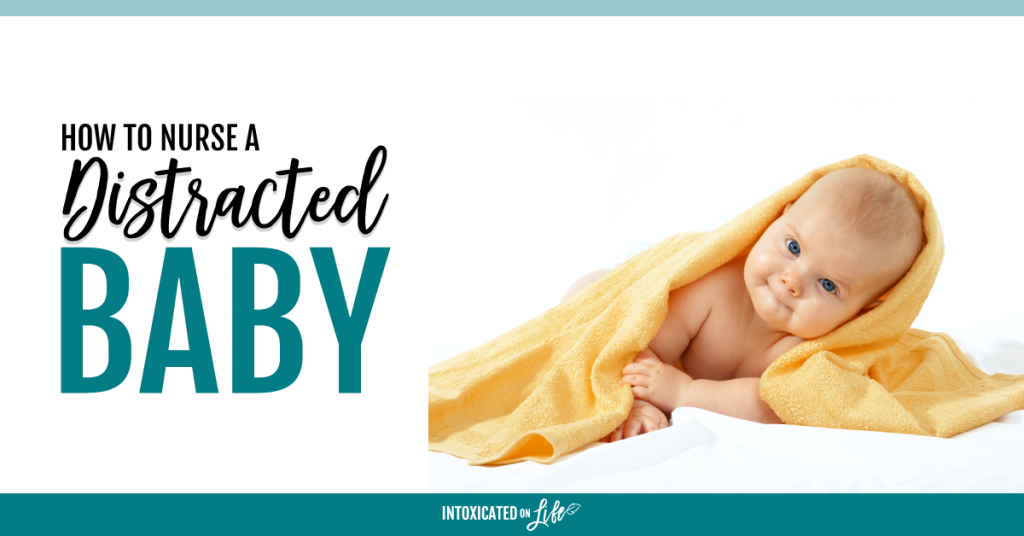 More Motherhood Tips:
---

Dollie is a Christian wife to her heart-throb of 20+ years, homeschooling four blessings, with one graduated. She blogs about her passions from a Christian heart on everything home at Teachers of Good Things. You can engage with Dollie on Facebook, Twitter and Pinterest.