Need a healthy treat to feed your kiddos or take to your next picnic/potluck? Try these Kid-Friendly Fruit Kabobs!
Fruit for the win!
My kids generally aren't picky eaters. There's the occasional dislike of cooked spinach or boiled zucchini, but other than that there's not much they don't like. Especially in the fruit department. Barring my 9-year old's strawberry allergy, I can't think of a fruit they won't devour on sight.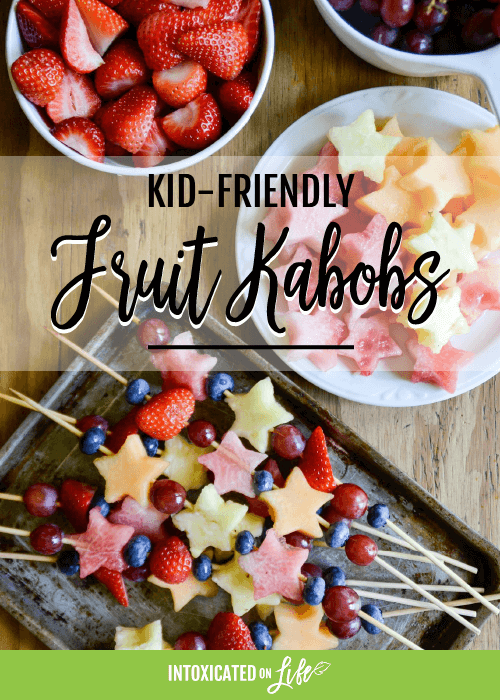 They demolish whole pineapples, watermelons, and pounds of berries like they might never see food again. Of course, since there's five of them (the kids, that is) everything gets eaten up pretty quickly anyway.
Yes, fruit is always a winner at my house!

The perfect summer treat.
When I think about treats to serve, or take to a potluck or picnic, fruit is always a wonderful choice! It's guaranteed to be devoured, and during the hot summer months it provides much-needed nutrients and hydration for crazy kiddos running around outside in the heat.
Though some of my family's favorite summer treats are homemade ice cream and fruit snacks, I like to change it up every now and again and serve something special. Like these super kid-friendly fruit kabobs!
I know, I could just toss everything into a bowl and serve a fruit salad, but impaling fruit on a stick is so much more fun! Especially if you've got boys… 😉

Kid-Friendly Fruit Kabobs
You can use pretty much any fruit you want for these kabobs, but I prefer to use firmer types of fruits and berries. They withstand impaling much better and don't wilt as easily if they're sitting out for any amount of time. Melons, firm berries like blueberries and strawberries, and grapes work wonderfully! Apples can be a little difficult to skewer, and bananas are too mushy.
My kids love it when I take cookie cutters and make the fruit into fun shapes for the kabobs. Totally not necessary, but so cute and special!
If you're worried about waste, don't be. Leftover fruit can be thrown into a delicious smoothie or a popsicle.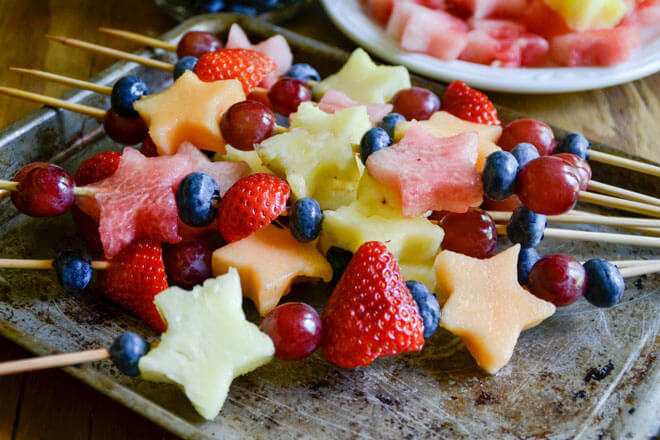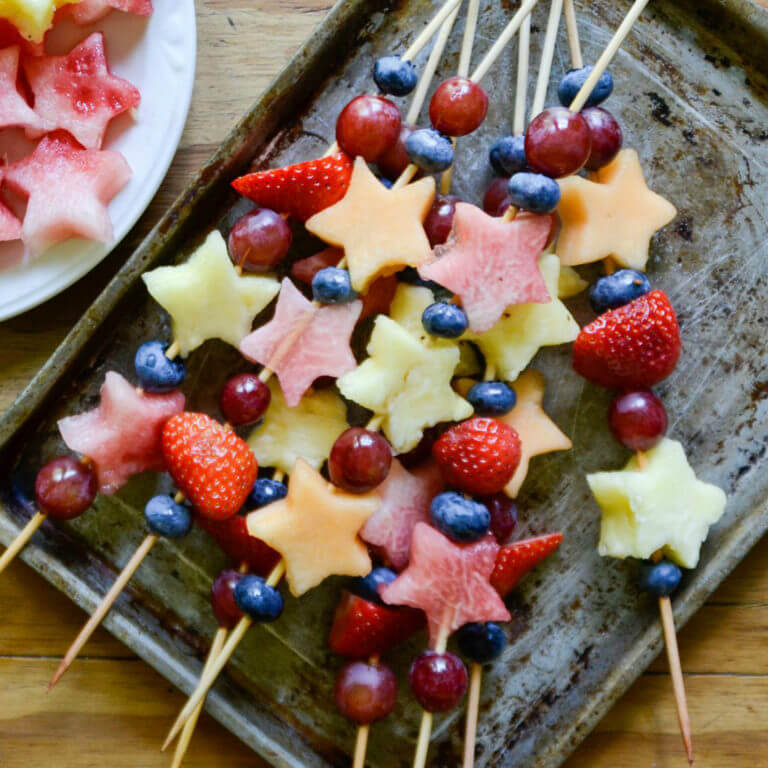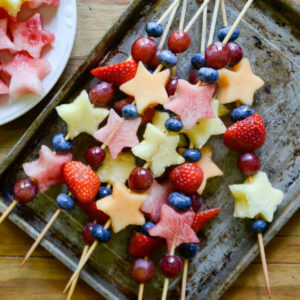 Print
Kid-Friendly Fruit Kabobs
This fun, kid-friendly "recipe" can be assembled by your older kids and enjoyed by the whole family! Change up fruit salad for fruit kabobs and watch your kids devour their fruit.
Ingredients
fruit suitable for cookie cutters

such as watermelon, pineapple, cantaloupe, etc.

berries

grapes

wooden skewers
Instructions
To make shapes, slice the melons or pineapple into 1/2-inch to 1-inch slabs. For pineapple, make sure you slice width-wise through the core. Use a small cookie cutter to make shapes for the kabobs.

Skewer cut-out fruits alternating with berries and grapes.

Devour! Store leftovers (if there be any) in the fridge.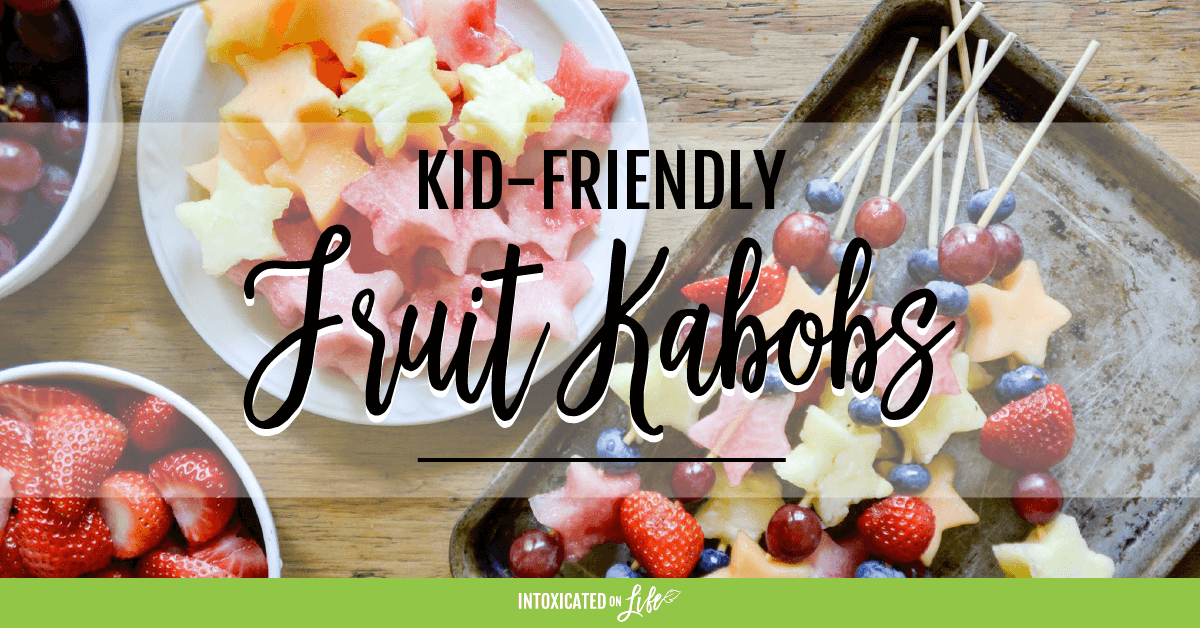 SaveSave
SaveSaveSaveSaveSaveSave
SaveSave