I get it. To many people, homeschooling is weird to them—a foreign way of doing things. I wasn't homeschooled myself, and when I was growing up, I knew very few kids who were—and they seemed a little too "off the grid" to me.
I never even considered the possibility that I would become a homeschooling dad some day.
Still, what we label as "weird" is based, in large part, on what we have come to accept as "normal." When we see people intentionally living outside the norm, it naturally catches our eye. And perhaps it even makes us feel a little defensive or uncomfortable.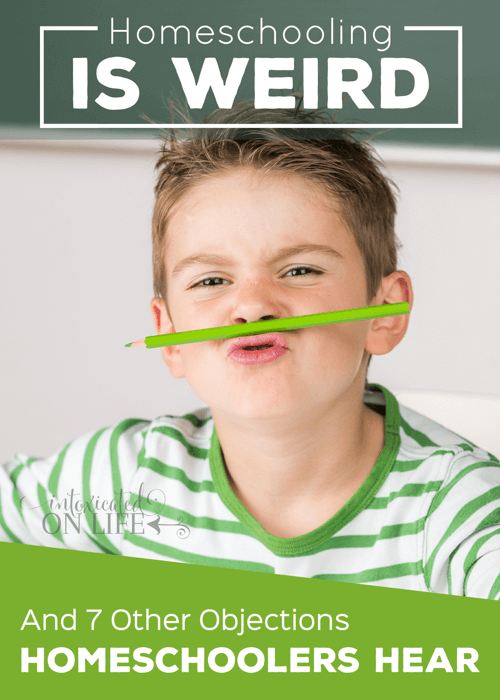 No, homeschooling isn't for everyone. There are many venues where children can be educated well.
Still, homeschooling isn't nearly as weird as some might think.
Consideration #1: Homeschooling enjoys a long history.
While the modern homeschooling movement in America can be traced back to the late 60's and early 70's, home-education goes back much further than that.
Before the advent of public education, there were two primary ways children were educated: parental education (for most people) and private tutoring (for the wealthy). For much of human history and in most civilizations, home-based education was the norm.
In the United States, school systems remained largely private and decentralized until the 1840's. This is despite the fact that there were many loosely structured community schools scattered throughout the country. During the 19th century, more and more states eventually created compulsory education laws.
But even after public classroom education became more common, many well-known people were educated at home. These include inventors Thomas Edison and Alexander Graham Bell, authors Laura Ingalls Wilder and Robert Frost, presidents Theodore Roosevelt, Woodrow Wilson, and Franklin Roosevelt, and military leader Douglas MacArthur.
Homeschooling has a fantastic pedigree.
Consideration #2: Homeschooling is becoming more and more common.
Homeschooling is legal in all 50 states. By 1998, all 50 states had passed homeschooling laws—some more stringent and some more open than others.
According to the U.S. Department of Education, while only 3.4% of American children are homeschooled, this equals more than 1.7 million home-educated students. Between 2003 and 2012, the number of homeschooled children grew 61.8%.
Consideration #3: Homeschoolers are a diverse crowd.
The most common reason why people choose home-based education is out of concern about the environment of the schools available to them.
But parents cite many other reasons why they choose to homeschool:
to impart particular values, moral education, and religious beliefs
to use an educational approach other than what traditional schools offer
to teach more material than what traditional schools teach
to enhance family relationships between parents and siblings
to help their child with special needs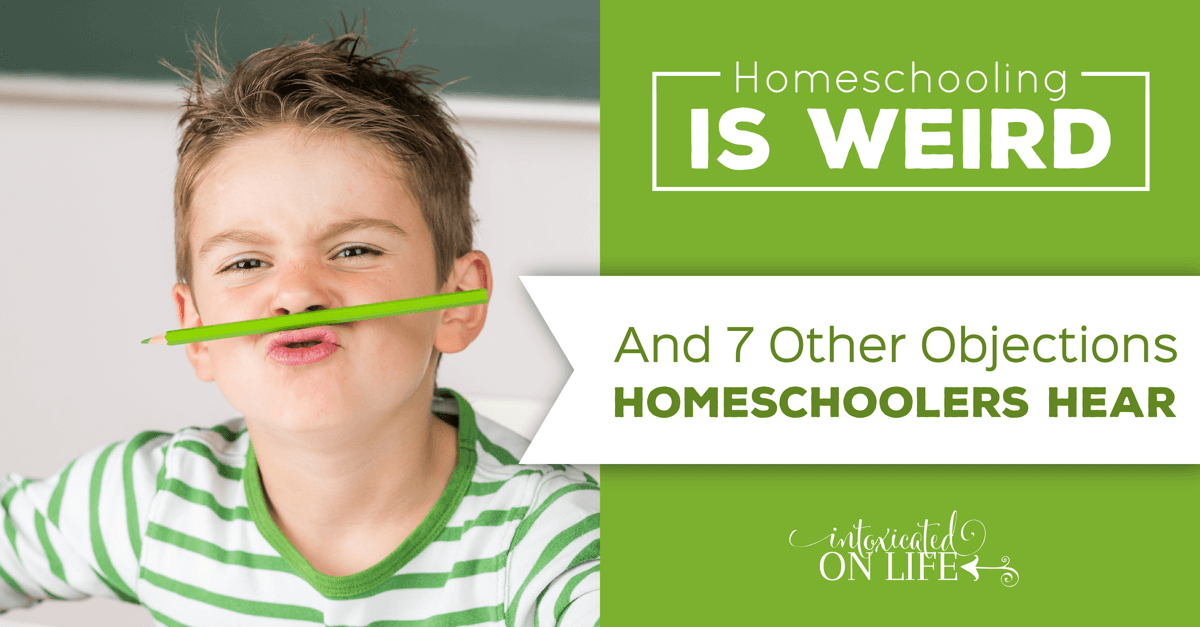 7 Common Objections to Homeschooling (besides "homeschooling is weird")
Many people have specific objections to homeschooling. Below are 7 of the most common objections we hear.
If you've every said to yourself, "I might consider homeschooling my kids BUT…" then read on:
The Social Objection: "My kids won't be socialized."
The Quality Objection: "My kids won't have good study habits."
The Higher Education Objection: "My kids won't be prepared for college."
The Enrichment Objection: "My kids will miss out on extra-curricular activities."
The Financial Objection: "I can't afford to homeschool."
The Time Objection: "I won't have enough time to myself."
The Parental Objection: "My kids won't respect me as their teacher."
Click on any of the links above to read more about these objections to homeschooling.
What are other objections to homeschooling you've heard?
Sources