Today, I'm sharing this information about How to Simplify Life: The Minimalist Guide to Grocery Shopping.
There are many tips on How to Simplify Life on this website. Check out these other posts:
Now, back to The Minimalist Guide to Grocery Shopping…
In September 2013, I had a one month old, the beginnings of chronic fatigue, a home and a blog to run, and my husband and I had decided to start our journey to debt free…on one low income.
The odds felt like they were stacked against me, to say the least. But a mama's gotta take care of business, right?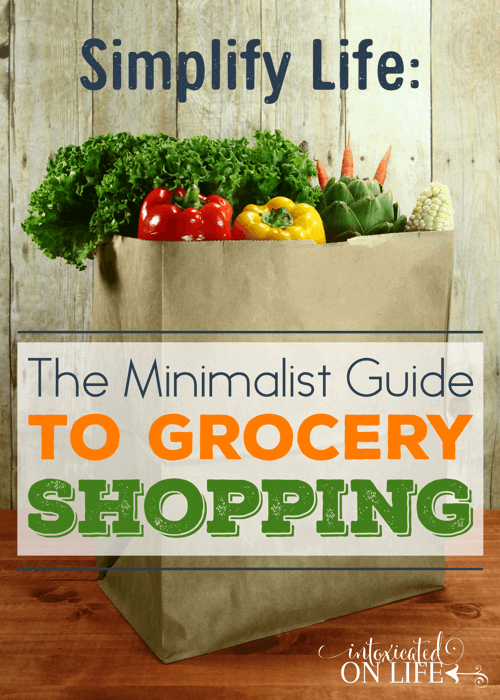 Because our budget was already very tight at the time, our pursuit of becoming debt free led me to search for ways to slash my grocery budget to the bare minimum, while still feeding my family healthy foods.
Thankfully, my search for grocery savings led me to an ultra simple method that, once in place, saved me over $5,600 in the first year alone! There are so many things I'd love to share about grocery savings, but I'm going to try to boil it down to one very simple tip in my minimalist guide to grocery shopping.
(Get my cheat sheet for simple grocery savings for even more tips.)
What I want to share with you today is a tip that led me not only to save lots of money on groceries, but it also drastically simplified our family's rhythm. 
It took away some of the busyness, innate in our culture and life with little kids, and allowed us to use our precious time and energy for more worthwhile activities.
Here it is, my minimalist guide to grocery shopping:
As much as possible, stay out of the grocery store.
Here are a few ways cutting down on trips to the grocery store will save time, energy, and money:
Cut down on impulse buys.
Save on the cost of driving to and from the store. (The total cost of driving a minivan is about 84 cents per mile!)
Spend less time getting little ones in and out of the car.
Spend more time having fun as a family and less time stopping your toddler from grabbing everything off the shelves.
Take advantage of the best deals on healthy, natural foods. (Most of the best deals are NOT found in grocery stores.)
Save money by taking advantage of buying in bulk.
The Minimalist Guide to Grocery Shopping: Once a Month Grocery Shopping List
So many times, we get caught in the trap of running to the store 2 or even 3 times a week to grab just one more thing, and end up buying much more than we came for. Staying out of the grocery store might sound like a good idea, but how do you actually make it work when you have a hungry family to feed?
I think the easiest way to share with you my grocery shopping routine is to show you. Below you'll find my actual grocery list from last month.
That's right, I make one grocery list for the entire month.
It may look a bit strange and slightly out of balance, but below I'll explain how it works to save me time and money.
Sample Once a Month Grocery Shopping List
Online Shopping – Week #1: 
20 lbs Liver
40 lbs Chicken
20 lbs Rice
4 oz Cumin
Local Farms – Week #1: 
Whole Sale Shopping  – Week #1:
4 Loaves of Bread
2 Jars Natural Peanut Butter
2 lbs Coffee Beans
Local Grocery store – Weeks #2-4: 
20 Dozen Eggs
10 Gallons Milk
About 40 lbs Fresh Fruits and Vegetables  (In the summer and fall, this is replaced with visits to local farms and gardens to take advantage of great prices on in-season produce direct from the source.)
The Minimalist Guide to Grocery Shopping: How it Works
Let's talk a bit more about how this minimalist guide to grocery shopping works. Now, you can bet that we didn't eat 20 pounds of liver in one month, or a whole gallon of honey for that matter!
Basically, I front load all of my bulk purchases that can be made online and at Costco. I stock up on all the staples that I know we use, taking advantage of great discounts for buying in bulk.
At first, it was a bit scary to use up over half of my budget in the first week of the month. However, doing it this way, I know we will have all the basics that we need to make almost any meal.
While I bought chicken, rice, and honey this month, it might be oats, olive oil, and pastured butter the next.
Then I just pick up a few perishable items like milk, eggs, and produce at our local grocery store throughout the month.
This way I can run in and out of the grocery store quickly. My little ones are much more likely to stay on good behavior and enjoy the trip if I can keep it short.
Just a little bit of planning with a minimalist guide to grocery shopping makes buying healthy, natural foods for my family easier and much more affordable! It also simplifies life so much for our family.
Note from Trisha:
If you're looking for more ideas, be sure to check out Shannon's Grocery Savings Made Simple course!
---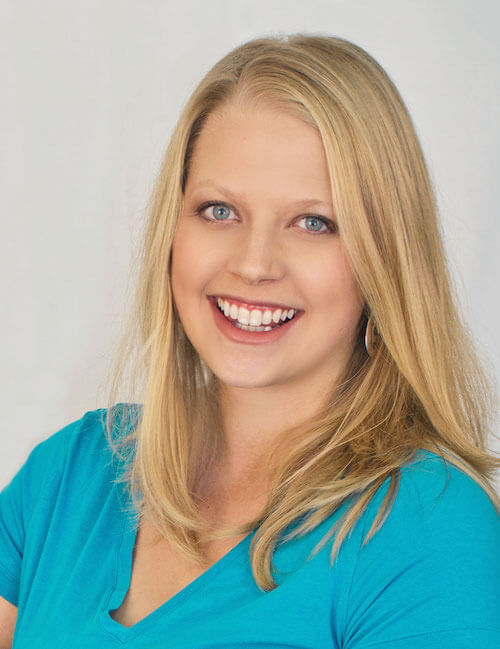 Shannon Brown is the (now debt free!) founder of GrowingSlower.com and author of the Real Mom's Guide series of books and courses. She now has had the privilege of sharing her simple grocery savings method with over 2,000 students in her Grocery Savings Made Simple course. When she's not sharing her passion for frugal living with her readers, you can find her spending time with her husband, sipping a home brewed latte, and snuggling her two little ones.
What's your best tip for saving money on groceries? Share yours in the comments!