Some kids love science. Other kids hate it. Other kids like the idea of science but don't actually like doing anything scientific. And then for homeschooling parents, teaching science might be your greatest joy—or it might be the subject you avoid the most.
Since ancient times, one of the seven classical "liberal arts" of education was astronomy. Sadly, today the study of the sky is a lost art. Students are often unaware of why the sky moves overhead the way it does. Students aren't often taught about the motions of the sun, moon, and stars, even though these motions impact all the rhythms of our daily and yearly lives.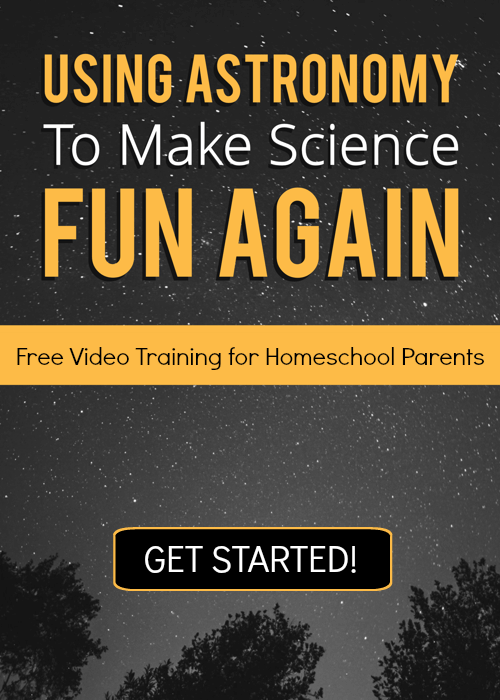 But astronomy isn't merely a lost art today, it is also a missing source of fun in our lives.
Ancient cultures used the pictures (constellations) made by stars in the sky to tell great stories. The sky was their connection to the past and to the mythologies of their day.
Many people love getting out in the middle of nowhere—to go camping or hiking—using the sky to find their way.
Many people love learning about other worlds, and the study of modern astronomy takes us to those worlds.
The stars have always invoked a sense of wonder, and the deeper we look into space, the wonderful it gets for us.
If you're a homeschooling parent, listen to my free video lecture: "Using Astronomy to Make Science Fun Again!" During this training, I talk about both why and how you can easily incorporate astronomy into your child's education in a way that is both instructive and exciting!