Bible memory songs are one of the best ways for our children to memorize the Word of God. But when you're looking for a specific passage of Scripture set to music, it can be difficult to find.
That's why we've created this index of Scripture memory songs: over 1,400 songs from dozens of collections, all of them songs with lyrics straight from the Bible. Find exactly the songs you want your family to listen to based on the passages you want to memorize.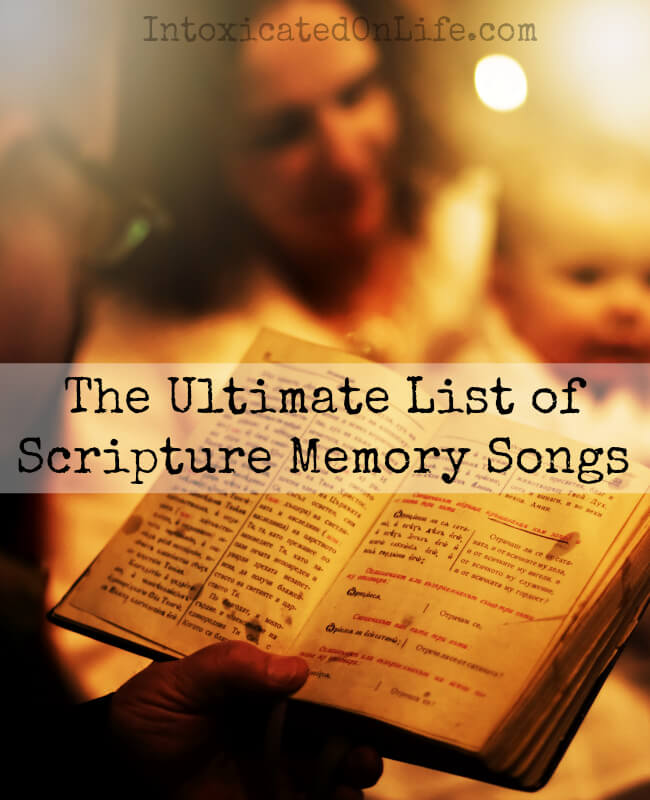 Below you'll find our catalogue songs from the Psalms.
If you want access to the complete list, subscribe to our Family and Homeschool e-mail list. You'll get links to all 1,471 songs. Already a subscriber? Just enter your email below and you'll be redirected to the page with the links.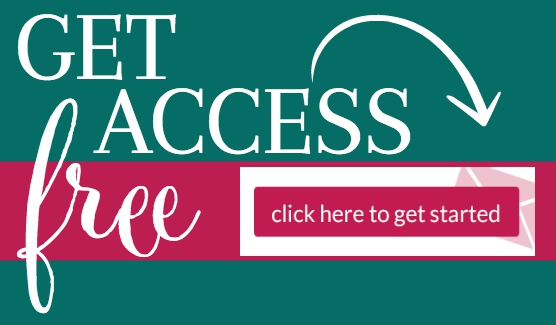 The Psalms
Below you'll find each Scripture passage followed by the song collection where the corresponding song can be found.
Psalm 1 — By Heart Scripture Songs
Psalm 1 — Fighter Verses Songs: Set 1
Psalm 1 — Seeds of Character (Seeds Family Worship)
Psalm 1:1-3 — Not One Falls (Mark Altrogge)
Psalm 1:1-3 — Renewing Your Mind (Integrity Music)
Psalm 1:6 — Foundation Verse Songs
Psalm 4:8 — Hermie and Friends: Being Brave
Psalm 4:8 — Hide Em in Your Heart (Volume 2)
Psalm 5:1-3 — Hermie and Friends: Being Special
Psalm 5:1-3 — Scripture Songs
Psalm 5:1-3 — Water Brooks
Psalm 5:1-3,8,12 — God's Guidance (Integrity Music)
Psalm 5:11 — Fruit of the Spirit (Scripture Lady)
Psalm 7:17 — Power of Thanksgiving (Integrity Music)
Psalm 7:19 — Overcoming Fear (Integrity Music)
Psalm 8 — By Heart Scripture Songs
Psalm 8:1 — Meet the Rizers
Psalm 9:1-2 — Sing to the Lord
Psalm 9:1-2 —Power of Worship (Integrity Music)
Psalm 9:9-10 — Overcoming Fear (Integrity Music)
Psalm 10:17 — Encouragement (Integrity Music)
Psalm 13:5-6 — Hermie and Friends: Being Special
Psalm 13:5-6 — Once for All (Mark Altrogge)
Psalm 16:5-6 — Weight of Glory (Mark Altrogge)
Psalm 16:8-9 — Healing (Integrity Music)
Psalm 16:8,11 — Water Brooks
Psalm 16:8-9,11 — Scripture Songs V
Psalm 16:11 — Strength that Endures (Integrity Music)
Psalm 17:8 — Songs for Saplings
Psalm 17:8 — Songs for Saplings
Psalm 17:8 — Wells of Salvation
Psalm 18:1-3 — Hermie and Friends: Being Brave
Psalm 18:3 — Scripture Songs: The Attributes of God
Psalm 18:3,46 — Scripture Songs II
Psalm 18:32,30 — God's Guidance (Integrity Music)
Psalm 19:7-10, 14 — Scripture Songs
Psalm 19:8-10 — Praise (Integrity Music)
Psalm 19:13-14 — God's Grace (Integrity Music)
Psalm 20:1-2,4-5a — Personal Victory (Integrity Music)
Psalm 20:6-7 — Fighter Verses Songs: Set 1
Psalm 20:7 — The Character of God (Seeds Family Worship)
Psalm 20:7-8 — Scripture Songs IV
Psalm 22:11 — Strength that Endures (Integrity Music)
Psalm 23 — Green Pastures
Psalm 23 — Hermie and Friends: Being Brave
Psalm 23:1 — God Prints: Totally Tangerine
Psalm 23:1-2 — Fighter Verses Songs: Set 1
Psalm 23:1-3,6 — Renewing Your Mind (Integrity Music)
Psalm 23:5 — Spiritual Warfare (Integrity Music)
Psalm 23:6 — Fruit of the Spirit (Scripture Lady)
Psalm 24:8 — Personal Victory (Integrity Music)
Psalm 25:1-2,4-5 — Water Brooks
Psalm 25:4 — Scripture Songs (Grace Evangelical Church)
Psalm 25:4-5 — God's Guidance (Integrity Music)
Psalm 25:4-5 — Hermie and Friends: Being Truthful
Psalm 25:6-7 — God's Love (Integrity Music)
Psalm 25:8-9,12-14 — God's Guidance (Integrity Music)
Psalm 27:1 — Personal Victory (Integrity Music)
Psalm 27:1,3,4,7,14 — Scripture Songs II
Psalm 27:4-5 — Green Pastures
Psalm 27:4,7,11 — Scripture Songs II
Psalm 27:11-14 — God's Guidance (Integrity Music)
Psalm 27:13-14 — Green Pastures
Psalm 28 — Speak to One Another (Integrity Music)
Psalm 28:13-14 — Radical Protection
Psalm 28:67 — Hermie and Friends: Being Brave
Psalm 29:2 —Power of Worship (Integrity Music)
Psalm 30:4-5 — Not One Falls (Mark Altrogge)
Psalm 30:5 — Strength that Endures (Integrity Music)
Psalm 31:24 — Personal Victory (Integrity Music)
Psalm 32:1-2 — Forgiveness (Integrity Music)
Psalm 32:8 — Ends of the Earth (Mark Altrogge)
Psalm 32:8 — God's Guidance (Integrity Music)
Psalm 33:4-5 — Hermie and Friends: Being Truthful
Psalm 33:11-12 — Everlasting Hope (Integrity Music)
Psalm 33:14-15 — Once for All (Mark Altrogge)
Psalm 33:18-20 — God's Comfort (Integrity Music)
Psalm 33:20-22 — Radical Protection
Psalm 33:20-22 — Water Brooks
Psalm 34:1 — Hermie and Friends: Being a Friend
Psalm 34:1-3 — Green Pastures
Psalm 34:1-4 — Singing the Word
Psalm 34:1,4,6,8 — Scripture Songs
Psalm 34:1-9 — By Heart Scripture Songs
Psalm 34:3 — Songs for Saplings
Psalm 34:3,5,8,18 — Scripture Songs V
Psalm 34:4-5,15 — Overcoming Fear (Integrity Music)
Psalm 34:4 — Hermie and Friends: Being Brave
Psalm 34:7 — Radical Protection
Psalm 34:7 — Wells of Salvation
Psalm 34:8 — Scripture Songs: The Attributes of God
Psalm 34:8-10 — God's Provision (Integrity Music)
Psalm 34:9-10 — Weight of Glory (Mark Altrogge)
Psalm 34:10 — Seeds of Courage (Seeds Family Worship)
Psalm 34:11-13 — Hermie and Friends: Being Truthful
Psalm 34:11-14 — Seeds of Purpose (Seeds Family Worship)
Psalm 34:12-14 — Scripture Songs V
Psalm 34:13 — God's Words from A to Z
Psalm 34:13 — Hide Em in Your Heart (Volume 1)
Psalm 34:13 — Scripture Songs (Grace Evangelical Church)
Psalm 34:17 — Strength that Endures (Integrity Music)
Psalm 34:18 — Seeds of Courage (Seeds Family Worship)
Psalm 34:18-19 — Not One Falls (Mark Altrogge)
Psalm 34:19 — God Prints: Totally Tangerine
Psalm 36:6 — Songs for Saplings
Psalm 36:7 — God's Love (Integrity Music)
Psalm 37:3-5 — Singing the Word
Psalm 37:3-6 — Finding God's Will (Integrity Music)
Psalm 37:4 — God's Words from A to Z
Psalm 37:4-5 — Hermie and Friends: Following the Rules
Psalm 37:4-6 — Seeds of Purpose (Seeds Family Worship)
Psalm 37:23 — Scripture Songs (Calvary Bible Church)
Psalm 37:23-24 — Finding God's Will (Integrity Music)
Psalm 37:23-24 — Hermie and Friends: Following the Rules
Psalm 37:25,29 — Overcoming Stress (Integrity Music)
Psalm 37:31 — Scripture Songs (Calvary Bible Church)
Psalm 39:4-8, 12-13 — Scripture Songs V
Psalm 40:1 — Fruit of the Spirit (Scripture Lady)
Psalm 40:1-2 — Seeds of Courage (Seeds Family Worship)
Psalm 40:1-3 — Scripture Songs V
Psalm 40:1-4a — Green Pastures
Psalm 40:1,3,5,17 — Scripture Songs
Psalm 40:6,8,10 — Scripture Songs V
Psalm 40:8 — Finding God's Will (Integrity Music)
Psalm 40:16 — Hope of Heaven (Integrity Music)
Psalm 42:1-2,5 — Water Brooks
Psalm 41:4 — Forgiveness (Integrity Music)
Psalm 42:8 — Wells of Salvation
Psalm 42:11 — Encouragement (Integrity Music)
Psalm 43:5 — Walk Humbly (Mark Altrogge)
Psalm 44:8 — Praise (Integrity Music)
Psalm 46:1 — God Prints: Great Grape
Psalm 46:1-2 — Radical Protection
Psalm 46:1-2 — Seeds of Courage (Seeds Family Worship)
Psalm 46:1-2 — Wells of Salvation
Psalm 46:1-3 — Refuge & Strength (Mark Altrogge)
Psalm 46:1-3 — Hermie and Friends: Being Brave
Psalm 46:1-5,7-8,10-11 — Scripture Songs II
Psalm 46:2,11 — Strength that Endures (Integrity Music)
Psalm 46:4-5 — Overcoming Fear (Integrity Music)
Psalm 46:8 — Hermie and Friends: Being Special
Psalm 46:10 — Seeds of Praise (Seeds Family Worship)
Psalm 46:10 —Power of Worship (Integrity Music)
Psalm 47:1-2,5-7 — Rivers of Living Water
Psalm 48:1a — Scripture Songs (Calvary Bible Church)
Psalm 48:9-10 — God's Love (Integrity Music)
Psalm 50:23,14-15 — Power of Thanksgiving (Integrity Music)
Psalm 51:1-2 — Forgiveness (Integrity Music)
Psalm 51:1-4 — Green Pastures
Psalm 51:2-4a,7,9-10 — Hermie and Friends: Following the Rules
Psalm 51:3-4,7 — Shield of Faith (Integrity Music)
Psalm 51:6-8 — Scripture Songs III
Psalm 51:7 — Songs for Saplings
Psalm 51:10-12 — Scripture Songs
Psalm 51:10-12 — Scripture Songs II
Psalm 51:10-12,15 — Overcoming Guilt (Integrity Music)
Psalm 55:17 — Scripture Songs II
Psalm 55:22 — The Power of Encouragement (Seeds Family Worship)
Psalm 56:3 —Foundation Verse Songs
Psalm 56:3-4 — Fighter Verses Songs: Set 1
Psalm 56:3-4 — Hermie and Friends: Being Brave
Psalm 56:3-4 — Hide the Word (Mark Altrogge)
Psalm 56:3-4,10-11 — Radical Protection
Psalm 56:3-4,10-11 — Wells of Salvation
Psalm 56:3,6 — Hide Em in Your Heart (Volume 1)
Psalm 57:1-2 — Scripture Songs III
Psalm 59:1,16,17 — Scripture Songs III
Psalm 59:9-10 — Scripture Songs II
Psalm 59:16-17 — Encouragement (Integrity Music)
Psalm 61:1-2 — By Heart Scripture Songs
Psalm 62:1-2 — Seeds of Courage (Seeds Family Worship)
Psalm 62:1-2,5 — Overcoming Fear (Integrity Music)
Psalm 61:1-3 — Scripture Songs II
Psalm 61:1-4,8 — Radical Protection
Psalm 61:1-4,8 — Wells of Salvation
Psalm 62:5 — Scripture Songs II
Psalm 62:5-7 — Fighter Verses Songs: Set 1
Psalm 62:5-8 — Radical Protection
Psalm 62:5-8 — Wells of Salvation
Psalm 63:1-4 — Seeds of Praise (Seeds Family Worship)
Psalm 63:1-4 — Wells of Salvation
Psalm 63:7-8 — Power of Thanksgiving (Integrity Music)
Psalm 65:4 — God's Promises (Integrity Music)
Psalm 66:18-20 — Forgiveness (Integrity Music)
Psalm 67 — Scripture Songs III
Psalm 67 — Sing to the Lord
Psalm 67:1-2,7 — God's Promises (Integrity Music)
Psalm 68:20 — Boom Chicka Boom
Psalm 68:32-35 — Rivers of Living Water
Psalm 69:1-2,4,19-20,29,30 — Scripture Songs III
Psalm 69:5 — Scripture Songs (Calvary Bible Church)
Psalm 69:16 — Strength that Endures (Integrity Music)
Psalm 71:5 — Strength that Endures (Integrity Music)
Psalm 72:17-18 — God's Promises (Integrity Music)
Psalm 73:25-26 — Strength that Endures (Integrity Music)
Psalm 73:25-26 — Through the Waters (Mark Altrogge)
Psalm 75:1 — Baa Baa Doo Baa Baa
Psalm 75:6-7 — A Ransom for Many (Mark Altrogge)
Psalm 79:9 — Forgiveness (Integrity Music)
Psalm 80:1-3 — Scripture Songs IV
Psalm 81:10 — Weight of Glory (Mark Altrogge)
Psalm 84:11-12 — God's Promises (Integrity Music)
Psalm 86:5-7 — Fighter Verses Songs: Set 1
Psalm 86:11 — God's Guidance (Integrity Music)
Psalm 86:11-12 — Hermie and Friends: Being Truthful
Psalm 86:11-13 — Seeds of Praise (Seeds Family Worship)
Psalm 86:12 — Praise (Integrity Music)
Psalm 89:1 — Everlasting Hope (Integrity Music)
Psalm 89:1b — Scripture Songs (Calvary Bible Church)
Psalm 89:1-2,5 — Scripture Songs II
Psalm 90:1-2 — Green Pastures
Psalm 90:1-2 — The Character of God (Seeds Family Worship)
Psalm 90:2 — Scripture Songs: The Attributes of God
Psalm 90:14 — God's Love (Integrity Music)
Psalm 91:1-4 — Scripture Songs
Psalm 91:1-2 — Encouragement (Integrity Music)
Psalm 91:4a — God's Comfort (Integrity Music)
Psalm 91:9-11 — Overcoming Fear (Integrity Music)
Psalm 91:14-16 — Boom Chicka Boom
Psalm 91:14-16 — Green Pastures
Psalm 91:14-16 — Scripture Songs V
Psalm 91:15 — Hermie and Friends: Praying
Psalm 92:1-2 — Power of Thanksgiving (Integrity Music)
Psalm 92:1-2 — Speak to One Another (Integrity Music)
Psalm 92:1-2 — Walk Humbly (Mark Altrogge)
Psalm 92:1-4 — Wells of Salvation
Psalm 92:15 — Songs for Saplings
Psalm 93:1-4 —Power of Worship (Integrity Music)
Psalm 95:1-3 — Power of Thanksgiving (Integrity Music)
Psalm 95:1-4 — Seeds of Praise (Seeds Family Worship)
Psalm 95:2-5 — Once for All (Mark Altrogge)
Psalm 95:3-5 — Boom Chicka Boom
Psalm 95:5 — Songs for Saplings
Psalm 95:6 — God Prints: Great Grape
Psalm 95:6-7 — Water Brooks
Psalm 96:1-2,6-9,13 — Sing to the Lord
Psalm 97:8 — God's Words from A to Z
Psalm 97:10 — Shield of Faith (Integrity Music)
Psalm 98 — By Heart Scripture Songs
Psalm 99:1-3,5,9 — Sing to the Lord
Psalm 99:5 —Power of Worship (Integrity Music)
Psalm 100:1-2 — Rise Up
Psalm 100:1-3 — Seeds of Praise (Seeds Family Worship)
Psalm 100:1-4 — Scripture Songs
Psalm 100:2 — God Prints: Radical Raspberry
Psalm 100:3 — Traveling Bible Time (Scripture Lady)
Psalm 100:4 — Songs for Saplings
Psalm 100:4-5 — Power of Thanksgiving (Integrity Music)
Psalm 103:1-4 — Green Pastures
Psalm 103:1-4 — Singing the Word
Psalm 103:2-5 — God's Provision (Integrity Music)
Psalm 103:8,11-12 — Scripture Memory: Pop Symphonies
Psalm 103:10-12 — Singing the Word
Psalm 103:11-12 — Forgiveness (Integrity Music)
Psalm 103:13-14,17 — God's Love (Integrity Music)
Psalm 104:1 — Songs for Saplings
Psalm 104:1 —Power of Worship (Integrity Music)
Psalm 104:24 — God Prints: Great Grape
Psalm 104:33 — Overcoming Guilt (Integrity Music)
Psalm 105:1-5 — Seeds of Character (Seeds Family Worship)
Psalm 105:1-5 — Sing to the Lord
Psalm 106:47 — Praise (Integrity Music)
Psalm 107:29-32 — Overcoming Stress (Integrity Music)
Psalm 108:3-5 — Praise (Integrity Music)
Psalm 112:4 — Through the Waters (Mark Altrogge)
Psalm 115:1 — Boom Chicka Boom
Psalm 116:1-2,4,12-13 — Scripture Songs III
Psalm 116:7-9 — God's Comfort (Integrity Music)
Psalm 116:15 — God's Comfort (Integrity Music)
Psalm 117:1-2 — Praise (Integrity Music)
Psalm 118:1 — Hide Em in Your Heart (Volume 2)
Psalm 118:19-20,28 — Water Brooks
Psalm 118:19-21 — Shield of Faith (Integrity Music)
Psalm 118:24 —Foundation Verse Songs
Psalm 118:28-29 — Power of Thanksgiving (Integrity Music)
Psalm 119:1-3 — God's Promises (Integrity Music)
Psalm 119:1-8 — Scripture Songs III
Psalm 119:9,11 — Hide Em in Your Heart (Volume 2)
Psalm 119:9-11 — Walk Humbly (Mark Altrogge)
Psalm 119:10-11 — Hermie and Friends: Behaving
Psalm 119:10-11 — Hermie and Friends: Being a Friend
Psalm 119:10-11 — Hermie and Friends: Being Brave
Psalm 119:10-11 — Hermie and Friends: Being Special
Psalm 119:10-11 — Hermie and Friends: Being Truthful
Psalm 119:10-11 — Hermie and Friends: Following the Rules
Psalm 119:10-11 — Hermie and Friends: Praying
Psalm 119:10-11 — Hermie and Friends: Sharing
Psalm 119:10-11 — Shield of Faith (Integrity Music)
Psalm 119:11 — God's Words from A to Z
Psalm 119:11 — Scripture Lady Sings the Word of God
Psalm 119:11 — Scripture Songs (Calvary Bible Church)
Psalm 119:11 — Scripture Songs (Grace Evangelical Church)
Psalm 119:17 — Songs for Saplings
Psalm 119:28,32 — Traveling Bible Time (Scripture Lady)
Psalm 119:30 — God Prints: Totally Tangerine
Psalm 119:33-35 — Hermie and Friends: Following the Rules
Psalm 119:36-37 — Weight of Glory (Mark Altrogge)
Psalm 119:37-38 — Scripture Memory: Pop Symphonies
Psalm 119:41 — Strength that Endures (Integrity Music)
Psalm 119:49-50,147 — Everlasting Hope (Integrity Music)
Psalm 119:89 — Scripture Lady Sings the Word of God
Psalm 119:97 — Scripture Lady Sings the Word of God
Psalm 119:103 — Scripture Lady Sings the Word of God
Psalm 119:105 — Hermie and Friends: Following the Rules
Psalm 119:105 — Hide Em in Your Heart (Volume 1)
Psalm 119:105 — Purity (Seeds Youth)
Psalm 119:105 — Scripture Lady Sings the Word of God
Psalm 119:132-133,135,165 — God's Guidance (Integrity Music)
Psalm 119:145-148 — Scripture Songs IV
Psalm 119:165-169 — Scripture Songs IV
Psalm 119:169-176 — By Heart Scripture Songs
Psalm 119:172,174-175 — Scripture Songs IV
Psalm 119:129-132 — Scripture Songs IV
Psalm 120:1 — Strength that Endures (Integrity Music)
Psalm 120:2 — Scripture Songs (Calvary Bible Church)
Psalm 121:1-2 — Spiritual Warfare (Integrity Music)
Psalm 121:2 — God's Words from A to Z
Psalm 121:3 — Overcoming Anxiety (Integrity Music)
Psalm 121:5-8a — God's Comfort (Integrity Music)
Psalm 122 — Scripture Songs IV
Psalm 124:8 — God's Comfort (Integrity Music)
Psalm 125:1-2 — Fighter Verses Songs: Set 1
Psalm 126 — Scripture Songs IV
Psalm 127 — Scripture Songs IV
Psalm 127:3-5 — By Heart Scripture Songs
Psalm 128:1 — Seeds of Faith (Seeds Family Worship)
Psalm 130:1-2,5-6 — Everlasting Hope (Integrity Music)
Psalm 130:3-4 — Forgiveness (Integrity Music)
Psalm 130:3-4 — Not One Falls (Mark Altrogge)
Psalm 130:5-8 — Scripture Songs III
Psalm 131 — Scripture Songs II
Psalm 132:3-5,8,13-14 — Songs of the Shepherd
Psalm 133:1 — Scripture Songs II
Psalm 134:1-3 — Wells of Salvation
Psalm 135:6 — Scripture Songs: The Attributes of God
Psalm 136:1-3,26 — Green Pastures
Psalm 136:1-6,26 — Seeds of Praise (Seeds Family Worship)
Psalm 136:2-3 — Power of Thanksgiving (Integrity Music)
Psalm 136:2-3 — Speak to One Another (Integrity Music)
Psalm 136:2-4 — Rise Up
Psalm 138:7-8 — Strength that Endures (Integrity Music)
Psalm 138:8 — Weight of Glory (Mark Altrogge)
Psalm 139:1-3,7-10 — Scripture Songs III
Psalm 139:1-3,23-24 — Singing the Word
Psalm 139:1-3,23-24 — Water Brooks
Psalm 139:1-6,14,16 — Hermie and Friends: Being Special
Psalm 139:7-8 — Scripture Songs: The Attributes of God
Psalm 139:9-10 — Power of Thanksgiving (Integrity Music)
Psalm 139:13 — God Prints: Totally Tangerine
Psalm 139:13-14 — Hermie and Friends: Being Special
Psalm 139:13,14 — Hide Em in Your Heart (Volume 2)
Psalm 139:14 — The Power of Encouragement (Seeds Family Worship)
Psalm 139:23 — Scripture Lady Sings the Gospel
Psalm 139:23-24 — Hermie and Friends: Being Truthful
Psalm 139:23-24 — Scripture Songs II
Psalm 139:23-24 — Strength that Endures (Integrity Music)
Psalm 141:2 — Songs for Saplings
Psalm 141:3 — Shield of Faith (Integrity Music)
Psalm 141:3-4 — Fighter Verses Songs: Set 1
Psalm 143:8 — Wells of Salvation
Psalm 143:8,10 — Finding God's Will (Integrity Music)
Psalm 144:15 — Songs for Saplings
Psalm 145:1-2 —Power of Worship (Integrity Music)
Psalm 145:8-9 — Scripture Songs: The Attributes of God
Psalm 145:14,16-19 — Scripture Songs III
Psalm 145:17 — Scripture Songs: The Attributes of God
Psalm 147:1 — God's Words from A to Z
Psalm 147:2-5 — Scripture Songs III
Psalm 147:3-5 — Healing (Integrity Music)
Psalm 148:1-4 — Rivers of Living Water
Psalm 148:1-5 — Seeds of Praise (Seeds Family Worship)
Psalm 148:1-14 — By Heart Scripture Songs
Psalm 150 — Scripture Songs II
---