The witching hour. That's what I call the hour in my house that is not my finest. It is the time right before dinner, where I am trying to get the house picked up, the kids finishing up school, my teeth brushed (I'm keeping it real) and trying to get dinner ready. Sigh.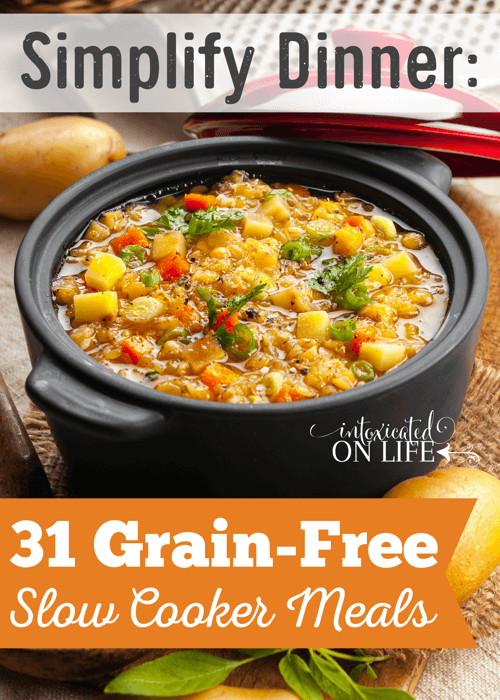 It is so easy to get overwhelmed in those last few hours of the day and it really sets us up for being stressed before bed. (Which my adrenals don't like!) Even when I start out with good intentions, some days I run out of time.
This is where my good friend Crock-Pot comes in handy. Really, it is a busy mom's best friend. On those days when I know I am going to be rushed depending on our schedule, running errands and getting to appointments, I love being able to throw some things in the crock-pot and know dinner is set. One less worry on my hands as we start to wind the day down.
If you are finding yourself stressed about dinner and the time it takes, then it is time to simplify. You can make delicious, grain free meals in one pot with not much prep time. In fact, if you have a child old enough, they can do this for you. My oldest loves to be able to throw everything in there for me and tell his dad that he made dinner that night.
We start our day with breakfast together and as I get the breakfast dishes done and get school started, my oldest pulls out what we need and we work through a recipe together. Having your kids involved in the kitchen, making healthy meals is a great habit to get into. Not only does it teach them how to cook but when they take part in the meal they enjoy it even more.
How much nicer is it when 4pm rolls around and you can relax knowing that you have a healthy meal already simmering away for your family?
To get you started, here is a collection of over 30 grain-free meals that you can easily make in your crock pot!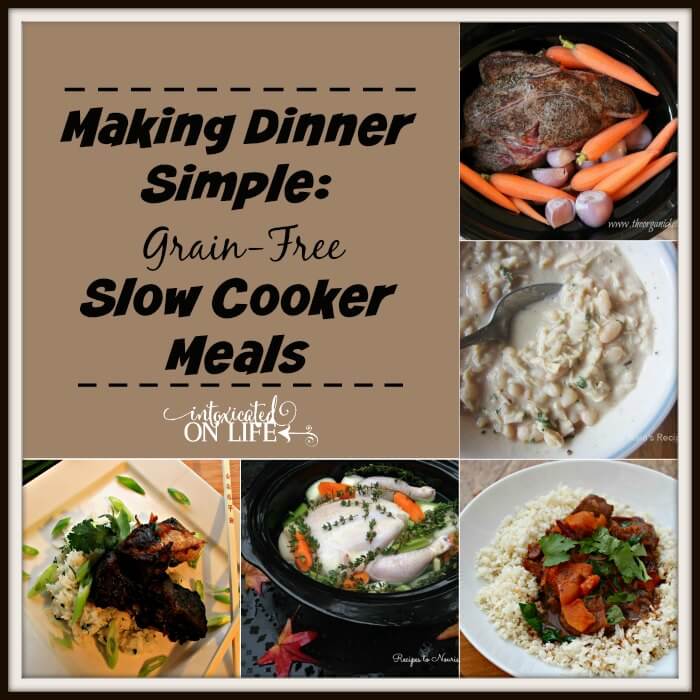 What are some of your best tips on how to simplify dinner time for busy moms?