Herbs and detox fit hand in glove when considering natural, safe, and effective cleanses. These 5 herbs are the best for detox and the best to increase your overall health long term. A cleanse is just not a cleanse without some healing herbs in the program.
Juice, eat, and flush all you want, but nurturing herbs give the most effective results.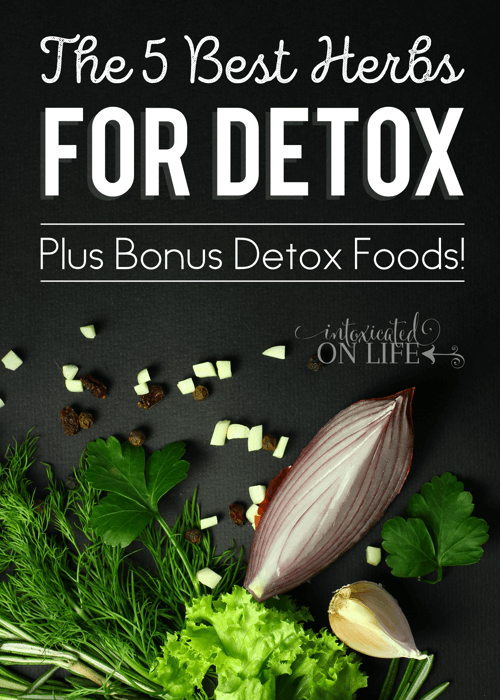 Know Your Detox Herbs
Let me enlighten you a bit on a term that will be used frequently. The term is "actions." This speaks of the pharmacological actions of the plant in the body. Each herb, food, essential oil, prescription, etc., everything you ingest, will cause an "action" to happen in your body.
When using herbs, it is best to use one that has the "action"  or "actions" you need but will not cause other unwanted actions to happen.
This is why it is imperative that you either work with an herbalist who understands the main action and secondary actions of each herb, as well as how it will affect you based on your medications, other herbs, supplements, and food intake—or be personally educated enough in herbal medicine to make a well informed decision as to what will be best for you and your family. Don't just take a blogger's word for it, do some follow up research yourself.
People detox to boost the bodies God-given design to heal itself. You are not looking to suppress symptoms or "band-aid" a wound. You want to create synergy in your body to do what it was created to do. There is a time that managing symptoms comes into play, but to receive ultimate restoration, the body needs to be unclogged and allowed to function in a state of regeneration and homeostasis.
Categories of herbs that are considered for detoxification purposes contain as many as 18 various forms of classifications. In this article, I will only focus on classifications that serve the body in a multipurpose fashion. These classifications include:
antibacterial
anti-inflammatory
antiviral
antifungal
antimicrobial
antispasmodic
aperitive
choleretic
diuretic
hepatoprotective
nutritive
All the herbs listed below have at least 3 or more of the above actions.
The 5 Best Detox Herbs
Milk Thistle
Milk Thistle is one of the top herbs on my list for any ailment or detox. It's herbal profile is unbeatable in my opinion.
It is used in European poison control centers for mushroom poisoning. It's use in history for liver support has even been supported by modern science.
It has the ability to stimulate the healing of other damaged organs including (of course) the liver—even damage caused by drugs. It is most beneficial in long term use according to studies.
Many cancer doctors are using in conjunction with western approaches to help heal the body post treatment.
It can lower glucose levels and has a very mild laxative effect.
The dosage used in studies are from 200-400 mg of silymarin, the active compound in the herb. Look for forms with 80% standardized extracts of silymarin for best results.
Garlic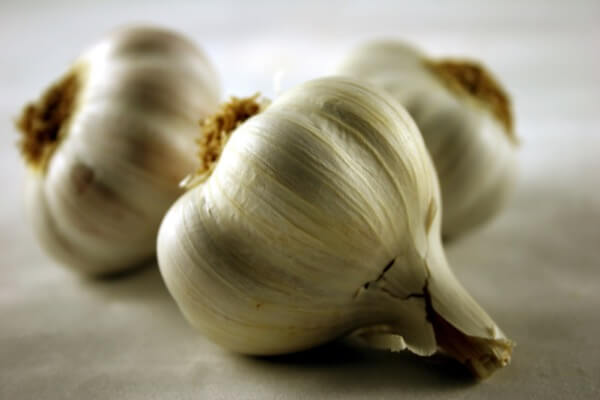 Garlic is one of the most amazing herbs. And though many consider it a food, it is an herb, medicine, and food. It has been used medicinally for over 5,000 years by almost every culture. It has been used like penicillin. Backed by much scientific evidence, it has proven the test for all traditional uses, and many more, including cardiac health.
It is effective in dealing with infections, high blood pressure, high cholesterol, intestinal flora imbalance, decreased immune response, warts, colds and flu, ear infections, burs, circulation problems and yeast infections. Many of those are instances which definitely warrant a cleanse!
Be cautious and speak to a doctor before using garlic if you have blood clotting disorders. Also, be sure to discontinue use 7-10 days prior to surgery due to its blood thinning properties and know that it has been known to interfere with anticoagulant medications.
Taking 4g of fresh garlic or the equivalent of 1 clove daily is a good dosage for effective results based on clinical trials.
Yarrow
Yarrow, this is a beautiful ornamental flower and a powerhouse herb! Grow some. It's very easy to get going in a garden. You can use the fresh or dried herb or flower.
Yarrow is more used and recognized for its gastric health benefits. It has been used to help those suffering from anorexia and children with failure to thrive. It has also been found to correct intestinal flora, among being antifungal and antibacterial.
Avoid use if you have allergies to the daisy family.
Dosages used in trials were 2-4 g herb in a tea 3-4 times daily, or 3 Tablespoons fresh pressed juice daily.
Chamomile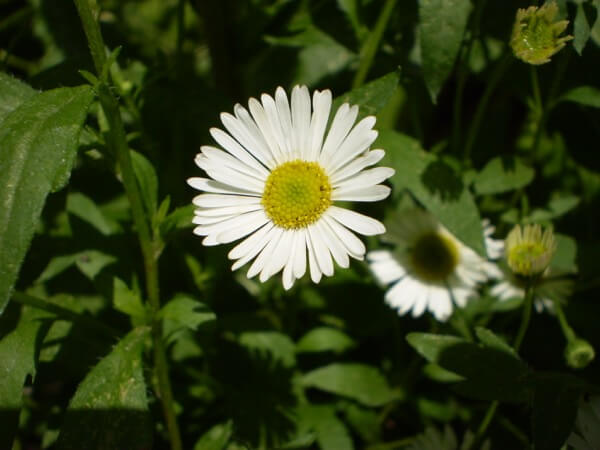 Chamomile is surprisingly a fabulous detox herb. Most of my life, my knowledge had limited chamomile to being a sleepy time tea. It is the most popular flavor of herbal tea in the world.
It is however also anti-inflammatory, antibacterial, anti-fungal, antispasmodic, soothes the nerves, detox for the kidney and liver, antibiotic (most effective against gram positive bacteria) a sedative of course, and antihistamine.
If you have allergies to the ragweed family, it is best avoided.
Doses used in trials show using up to 1/4 fresh flower heads, or 4-6 g dried flower heads into a tea or extract will be most effective.
Chickweed
Chickweed is another well known herb, but to many, not as a detox. It's my opinion that its many benefits make it a must to any good detox program. Chickweed is found all over the world. It can be safely consumed and provides and abundance of nutrients, vitamins and minerals—it even has protein! It increases the permeability of cell walls and can draw out toxins.
Doses used in trials showed that 6-12 g of the dried herb can be taken internally daily. You can also use it as a tea or extract.
Bonus Detox Foods to Consider:
Pumpkin Seed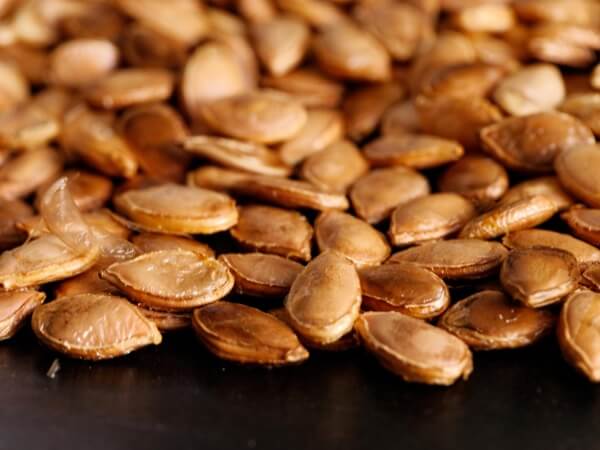 Pumpkin seed is best known medicinally as a vermifuge, or rather to expel worms. It also boasts benefits for prostate health. Pumpkin seeds are anti-inflammatory, antioxidant, and diuretic. Doses used in trials were 10g per day of raw seeds.
Parsley Root and Herb (leaves)
Parsley is amazingly easy to grow and tolerates a number of climates and temperatures. I highly recommend you grow it! Parsley is rich in nutrients and excellent as a supplement for those that are malnourished. It is also antimicrobial. It's actions make it ideal for those whose families have a history of osteoporosis. This will really help when you are in the process of detox and health building and maintenance.
Blend in smoothies or add to soups and salads.  Know that it is contraindicated in pregnancy and for those with kidney troubles. Doses showing results were for 2-4g, 2 times per day.
Artichoke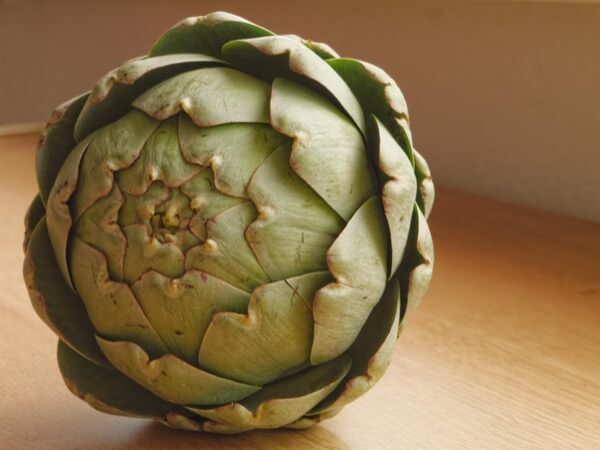 Artichoke leaves are delightful but can be a little difficult to cook.  Yet, the plant is a wonderful digestive aid, appetite stimulant, and diuretic. It has been supported by much evidence in trials as an effective antioxidant and is valuable to any detox program. Eat freely or take in capsule form (up to 6 grams in capsule/tincture preparations).
Why Not Other Herbs?
There are many, many other high quality options for detox that I did not mention like Oregon grape root and aloe vera, but these necessitate short-term use. The herbs I outlined in the post are:
Herbs that can be taken for long periods of time
Do not have side effects or are contraindicated for the average adult
They will not provoke uncomfortable actions
Effective in detox and provide provide nutrients
Have a balancing effect on the body
Other herbs were avoided in this discussion—herbs like cascara sagrada, black walnut, psyllium, and flax were avoided because without knowing one's bowel health (obstructions, having too much of a laxative effect,  gallstones, etc.) these can cause serious issues.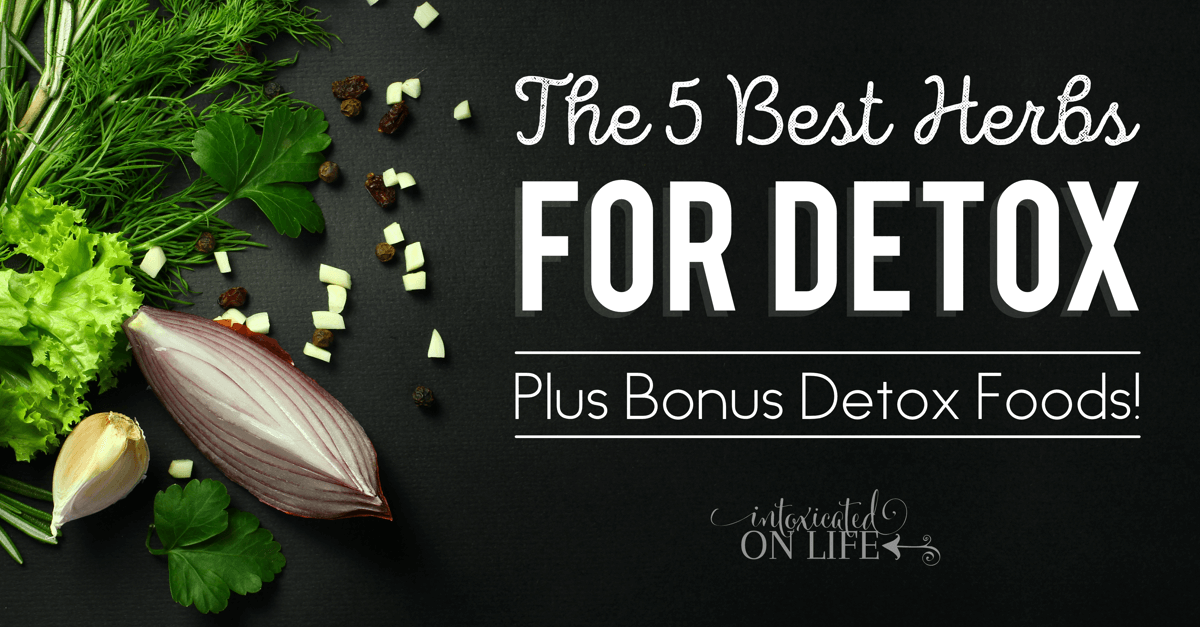 A True Detox
Temporary supplementation with herbs to cleanse will never be a truly thorough way to detoxify your body. It is highly important to focus on more changes, like removing environmental toxins as much as possible during the cleanse and eating as much clean meat and unprocessed, organic foods as possible.
If you are willing to go through a detox, it is worth it. A good detox program, followed by overall lifestyle changes, with only occasional splurges, will bring you into a much healthier and vibrant life. Many people recommend that no matter the lifestyle changes one makes, it is wise to go through at least one detox a year and many go as far as seasonal detox programs.
The herbs recommended are all able to be used throughout the year and not just during you intense detox program. Truly, you will be replenishing and refreshing your body on a daily basis if you choose to use these herbs.
Last Note:
Be wise in your decisions when buying products or reading recommendations online and know yourself well before embarking on just any old detox program!
If you are uncertain where to begin due to health circumstances, or whether or not you would like to use more intense herbs, I hold consults as a Natural Health Consultant and am currently working on case studies and in process of obtaining my Master Herbalist certificate from Vintage Remedies. You may contact me for a free initial consult and pricing to see if I will be a good fit for you at [email protected].