When we were preparing to write our book, Weeding Out Wheat, we were asked by many people: "I don't get it. Wheat has been cultivated and consumed for centuries. It was a staple of life for men and women living in Biblical times and is part of many ancient cultures. How could wheat be bad for you?" Part of the the answer to that question is looking at how modern wheat is different than biblical wheat.
What often drives this question is a natural and good desire to be connected to the past: wanting to live the way our ancestors lived, wanting to pass on our culinary heritage, or wanting to eat a "Biblical diet."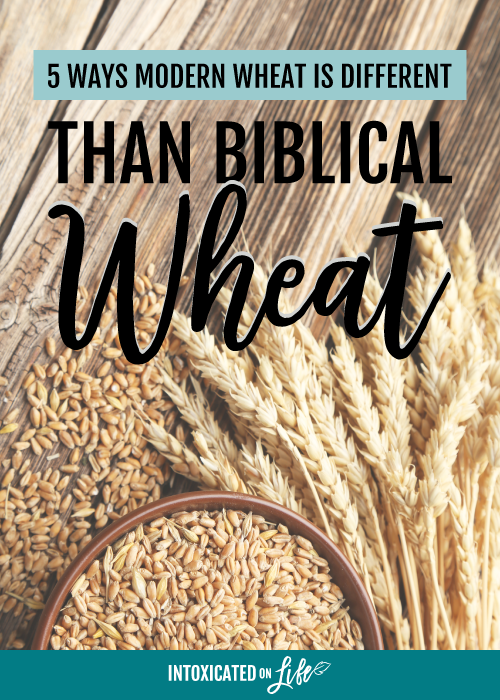 By the way, if you are looking for gluten-free resources, make sure to check out our Everything Gluten Free resource page!
Nothing's inherently wrong with this desire, but when it comes to wheat, it's helpful to know just how much wheat has changed over the centuries, and especially since the beginning of the 1950s. Cultivating grain has always involved a process of breeding and creating hybrids in order to produce the best yield, but in the latter part of the twentieth century this process has become very industrialized.
Modern wheat has undergone great changes.
1. Modern wheat has more gluten proteins.
You have probably heard of "gluten" before, but you may not know what it is. It's a protein found in wheat, rye, and barley, and when these grains are used in dough, it's the gluten that gives the bread that elastic texture and make bread more "fluffy."
When compared with strains of wheat that are centuries old, modern wheat has many more gluten proteins because all the hybridization that has taken place.
Many of these brand new gluten proteins are associated with today's gluten sensitivities, such as celiac disease. In the last 50 years, there has been a 400% increase in the prevalence of celiac disease. Gluten allergies are also much more common now than 50 years ago.
2. Modern wheat is lower in mineral content.
The mineral content of harvested wheat grains has decreased. Because modern wheat has shorter stalks, less sun, and shallower roots systems, it is deficient in many vitamins and minerals. Modern wheat is lower in minerals like zinc, magnesium, iron, copper, and selenium than its ancient ancestor.
3. Modern wheat is a mutation caused by radiation.
In order to help crops become more resistant to disease, they are exposed to high doses of gamma and microwave radiation. This isn't considered genetic modification, but is called "mutation breeding."
Because this changes the molecular structure of the crop, doctors are concerned that this is creating carcinogens and toxic chemicals, and causing infertility, kidney damage, and changes the nutritional value of food. Some doctors and scientists have petitioned the government to halt food irradiation.
4. Modern wheat is grown with harmful pesticides.
Most of the wheat produced today uses some type of pesticide.
Of the 16 pesticides used on wheat, the most common type of pesticide used is Malathion, which is used on nearly 50% of all wheat. Malathion is called a "neurotoxin" and when ingested can screw up the hormones in our bodies.
5. Modern wheat can no longer survive in the wild.
Modern wheat has been so modified by humans, modern strains are unable to grow in the wild anymore because they depend on pest control and nitrate fertilization. (To use an analogy used by some doctors, imagine a species of dog that had been bred in such a way it couldn't live outside anymore because it had to eat Purina Puppy Chow to survive.)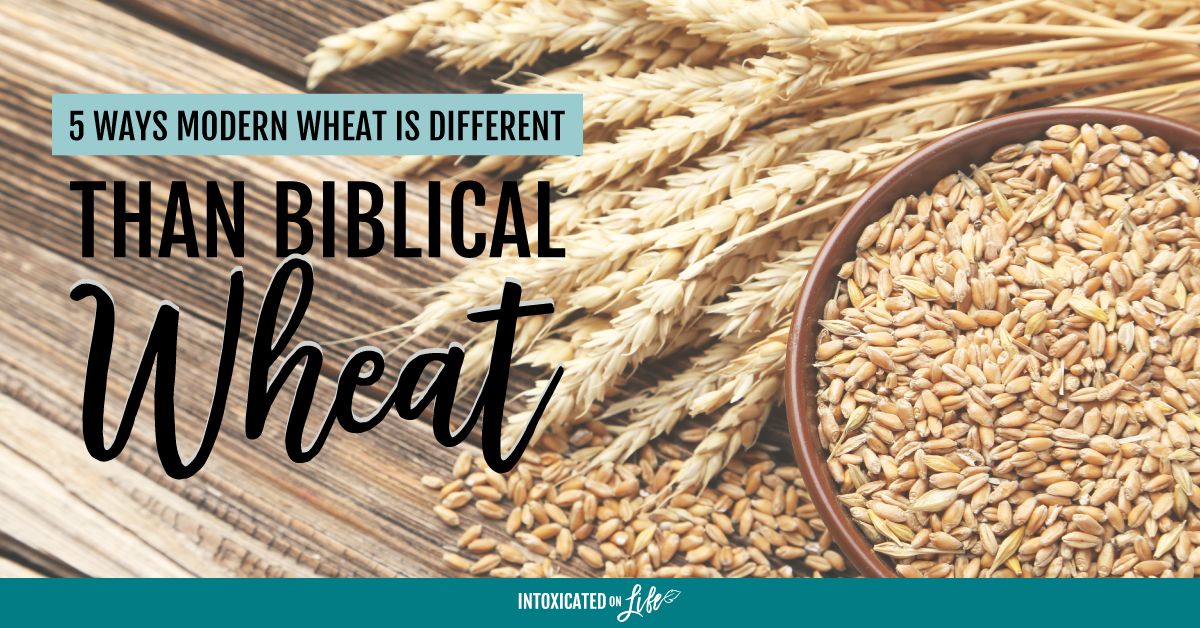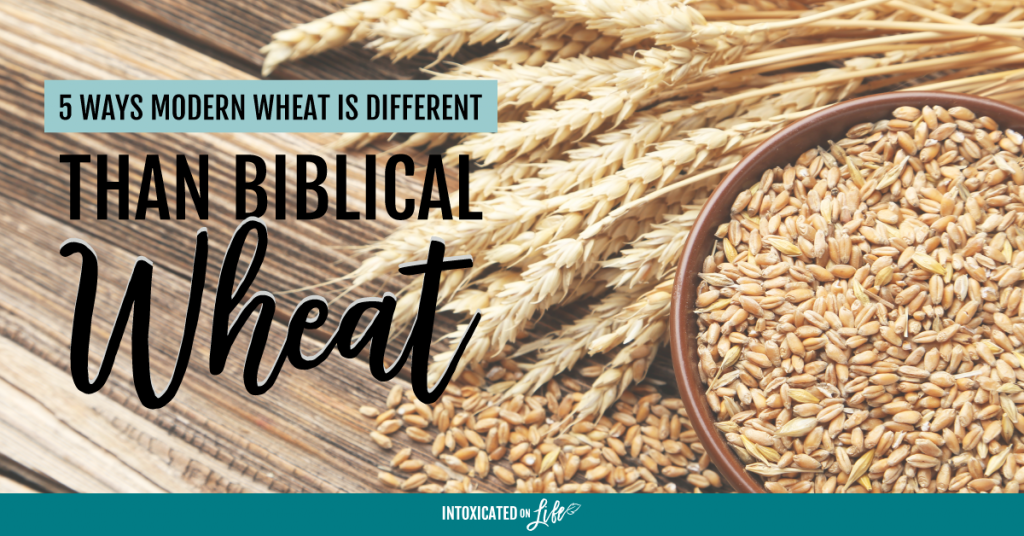 Why Go Wheat-Free?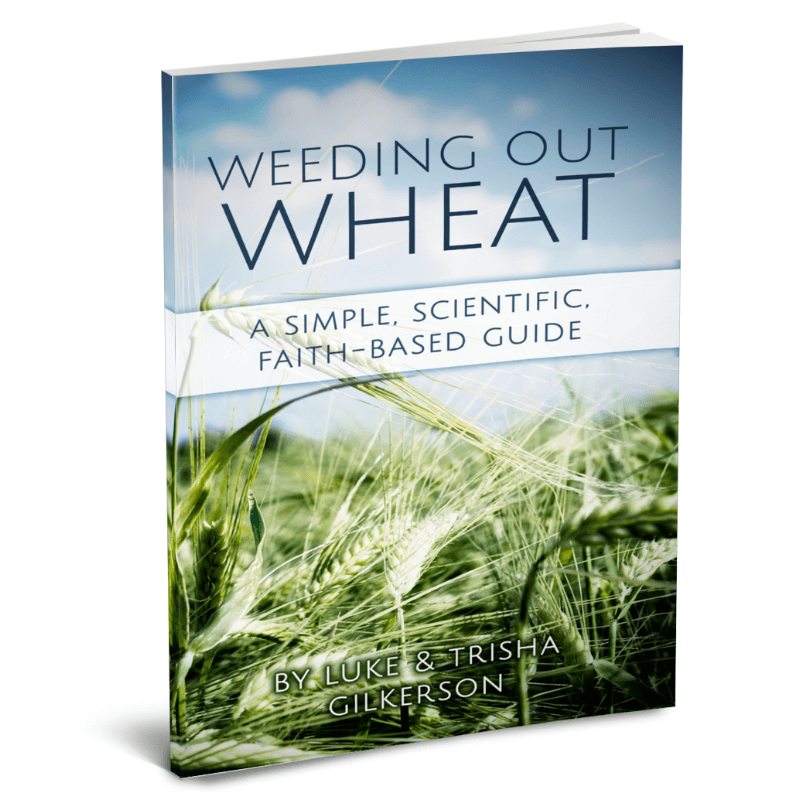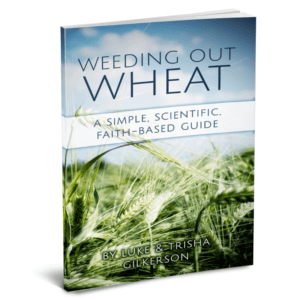 When our family went wheat-free, we had many questions from friends and family. This is the heart behind our book, Weeding Out Wheat. In the book you'll learn more about the harmful effects of wheat on the body based on current medical research. You'll also learn about how, as Christians, we've reconciled our wheat-free lifestyles while reading a bread-filled Bible.
Buy it in our store (PDF) or buy it on Amazon (Kindle) and paperback.