"Don't fast, it'll slow down your metabolism!"
"Fasting is just starving yourself, and that makes you lose muscle."
"Eat 5 small meals a day, that's the best way to speed up your metabolism."
These are all comments I've personally heard from others—and yet they're all misconceptions. There most definitely is a time and place for fasting. In fact, our bodies are built for it.
If you're looking to learn more about this practice, here is your beginner's guide to intermittent fasting!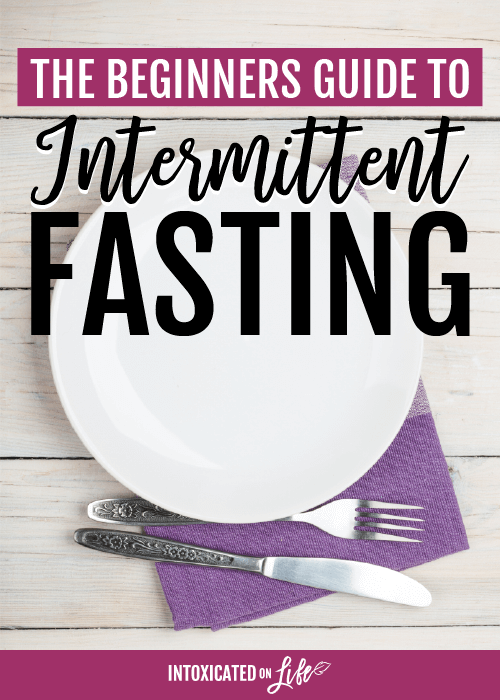 I've invited my friend, Jennifer, from Purposeful Nutrition to share some great information with you on intermittent fasting. This is great info, people. You don't want to miss it.
---
Intermittent fasting is a practice that's growing in popularity. Maybe you know someone who has tried it, or you've even considered dabbling in it yourself.
Beginner's Guide to Intermittent Fasting
Intermittent fasting is the ancient practice, present in all major religions of the world, of abstaining from food for set periods of time for the purpose of health and spiritual focus. The emphasis of this article is the health aspect, but the spiritual focus is a very worthy reason to pursue intervals of fasting on a regular basis.
I've been practicing intermittent fasting for about a year. I fast from supper to supper 1 day/week (about 24 hours), and then I fast supper to lunch 2 other days (about 18 hours).
The beauty of intermittent fasting is you can pick whatever time frame works best with your schedule. Most of us naturally fast 12 hours or more before we eat our "breakfast."
Health Benefits of Intermittent Fasting
There's quite a number of benefits to intermittent fasting, but there are a few that are particularly interesting to those who want to improve their health.
Combat Insulin Resistance
A key area of health that is positively impacted by intermittent fasting is insulin resistance and blood sugar levels. When someone is insulin resistant, their cells are no longer sensitive to insulin, which normally works to move glucose into the cells for energy. This means the body has to produce more and more insulin just for basic metabolism. Often the person doesn't know they are insulin resistant, because there aren't many symptoms initially.
Insulin resistance can lead to type 2 diabetes, pre-diabetes, and other health disorders.
Fasting lowers insulin levels and stabilizes metabolism. This allows the body to burn fat for energy and get rid of some of the extra fat reserves.
We are now hearing many stories of how fasting combined with a low-carb, high-fat diet has resulted in the reversal of type 2 diabetes—often allowing people to getting off their medication. I've personally seen a reversal of insulin resistance that I dealt with for several years (and wasn't aware I even had).
Lose Weight
One of the most sought after benefits of fasting is weight loss.
Over an 8 month time period I personally lost 40 lbs.—this, coming from a middle aged woman who finds it tougher to lose weight than it used to be. After years of trying to lose weight with healthy foods and avoiding sugar, a key factor in weight loss proved to be combining fasting with a low-carb, high-fat diet.
And I'm not talking about long periods of fasting, but rather skipping 1 or 2 meals several times each week.
Perhaps, more significantly, I've kept the weight off for 6 months now. Intermittent fasting has been the primary reason I've kept it off, despite the fact that only a very small percentage of people who lose weight are able to do the same.
Heal the Brain
Intermittent fasting also benefits your brain and helps your body stay young longer. Memory improves when you eat fewer calories and when your insulin levels are lower.
Our bodies are constantly replacing cells that have reached a certain age. Increased levels of sugar, insulin, and protein can interfere with the process of this cell replacement.  Fasting can help the body clear out the old, damaged cells and restore the body with new cells.
And It's Simple!
One of the most helpful benefits to me as a busy mom of 4 is the simplicity of intermittent fasting.
There is no complicated diet to figure out (although when you do adjust your diet, I recommend Trim Healthy Mama's plan and cookbook). There is no expensive food to buy; in fact you will save money because you are skipping a meal or two. So I can save both time and money in my effort to take care of my health.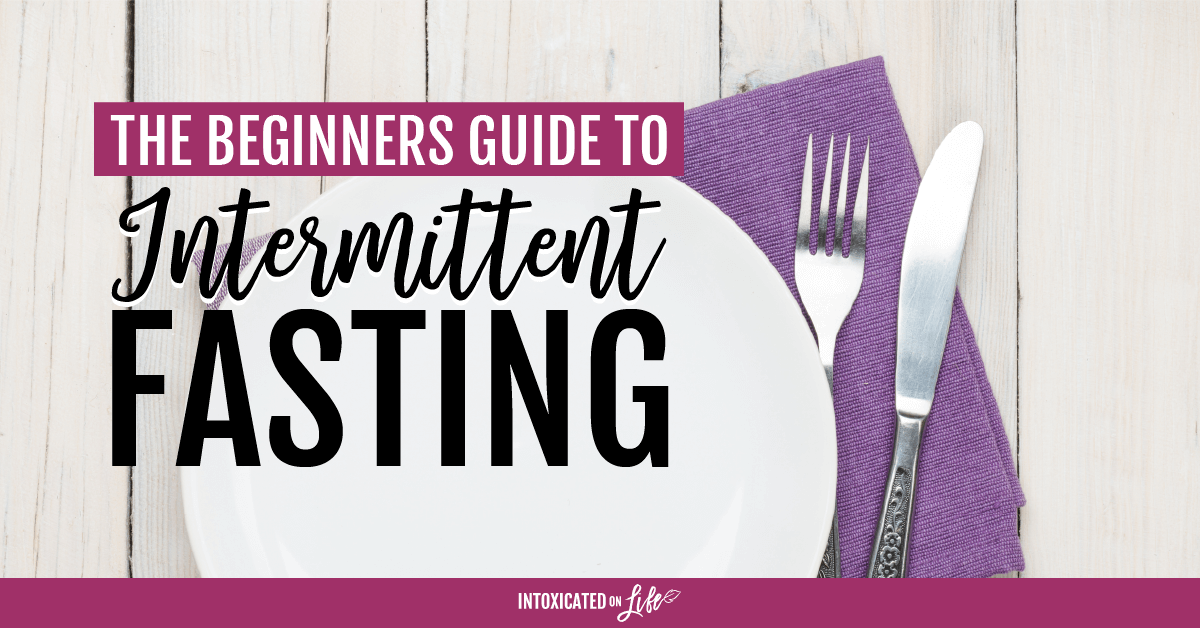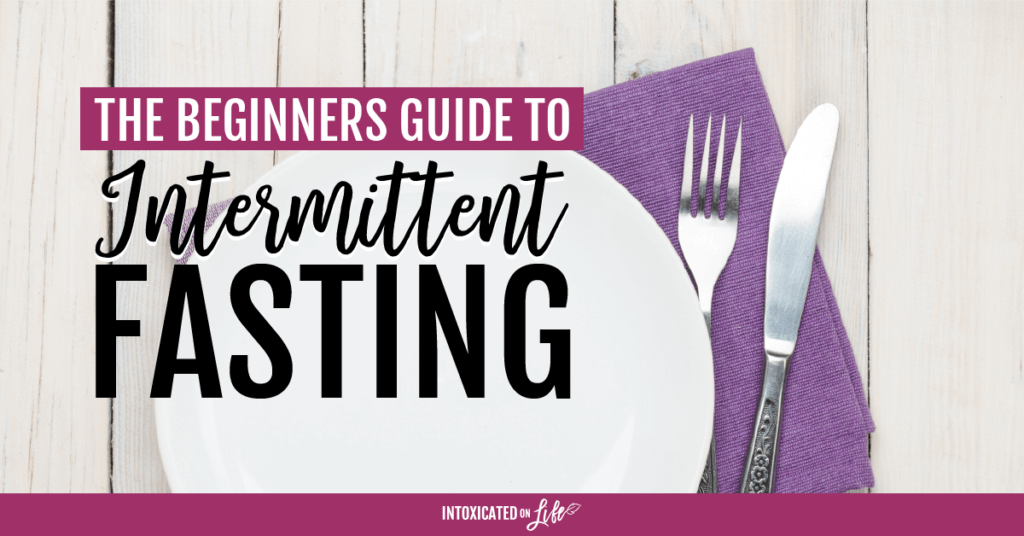 Who Should Fast and Who Should Not
This is one of the most frequently asked questions I get —who should fast, who should not? 
Those who should probably not fast
Pregnant and breastfeeding women should not be fasting. You have a baby to care for, unborn or newly born. You need calories to feed and care for your baby. Of course, those should be nutrient-dense calories of real food so that both mother and baby will be nourished.
Children under age 18 are still growing and should not fast. They don't have to be pushed to eat all the time when they are not hungry, but they shouldn't be fasting as a practice. Again, healthy food is in order to feed the growing body.
Those who are malnourished or underweight should not be fasting. This also includes those with eating disorders like anorexia and bulimia, as it can encourage dysfunctional eating patterns. If you're not sure if you fall into that category, ask a friend or family member if you are underweight or malnourished. Sometimes it is hard for us to be objective about our own bodies.
Those who should fast
Those who want to lose weight may find their weight loss goals finally stop eluding them. Weight gain and loss is not a calories-in-calories-out model we have been taught for years. Weight is primarily a hormonal issue with the hormone insulin being one of the primary factors in weight gain or loss.
Fasting means periods of not eating and skipping at least 1 meal in a given day. Not eating lowers insulin levels and encourages the body to burn its fat reserves.
Those with signs of insulin resistance respond well to fasting. As explained above, insulin resistance is when your cells are no longer sensitive to insulin and the body produces more insulin to force the cells to use the glucose in the bloodstream.
If you don't eat, your blood sugar levels will come down, and if your blood sugar levels come down, then your insulin levels will also decrease. Those who need to lose weight and those dealing with insulin resistance often overlap.
Those who should maybe fast
There are several different categories of people who should be cautious about fasting and should check with your doctor or a medical coach so as to avoid problems. This includes individuals…
Those with gout
Those taking medications
Those with diabetes (type 1 or 2), especially if taking medications
Those with GERD (gastroesophageal reflux disease).
Anyone in these categories should consult with their doctor and should fast with close supervision.
Metabolic Concerns
People often get concerned about fasting. They fear you're starving yourself and putting your metabolism in danger. Fasting will not cause problems with slowed metabolism.
Rather those who count and cut calories on a daily basis will be more likely to see a change in metabolism. For instance, the person who cuts calories down to 1000 calories daily in order to lose weight may see a change in metabolism. Initially, they'll lose weight, and then once their body realizes that this is the new normal, the weight loss will stabilize. Because we cannot live at a deficit long term, the body compensates and decreases the energy expended as well.
Our bodies do not shutdown or even slow down with short term fasting. Actually our metabolism increases, rather than decreases. Our bodies burn the energy we have available and then switch over to burning body fat.
Various studies have been done which demonstrate this and show fasting actually increases the basal metabolic rate. During fasting there are also changes in hormones which contribute to improved metabolic function. Adrenaline and growth hormones increase to maintain energy levels and keep muscle mass from decreasing.
Free 10 day fasting challenge
If you're interested in trying intermittent fasting, join my free 10 day fasting challenge I offer several times each year. You'll receive emails twice each week with information and tips on how to focus your fasting time. I'll also help you deal with problems like hunger, give you suggestions on eating when you're fasting, and more on metabolism and insulin resistance. You can join me over at Purposeful Nutrition if you would like to sign up.
I also have a guide to intermittent fasting if you'd prefer to get all the information in one shot and do this on your own.
---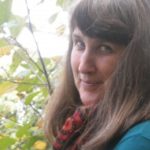 Jennifer is a happily married homeschooling mother of 4 who lives in the small town of Pennsylvania. She blogs at The Entwife's Journal and at Purposeful Nutrition. She is also an RN who is working to build a health business through blogging, speaking, and health coaching.
SaveSaveSaveSave