I love having an easy way to freshen my linens, upholstery, curtains, etc. in between regular washings. But I don't like using products with questionable ingredients that might negatively affect my family's health. So I made my own homemade Febreze ®! It's cheap, easy, and effective.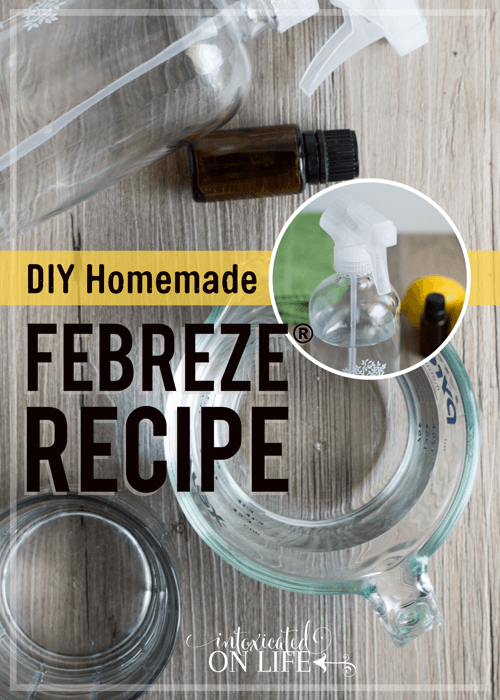 Homemade Febreze: Multi-purpose freshener
When I was in college, Febreze® was as much a staple in our dorm room as soap. Truth be told, we probably depended on Febreze a little more than we should have. Why go to all the trouble of actually washing your sheets when you can just spray them in 5 seconds?
Now that I am a certifiable adult (37 counts as an adult, right?), I've learned there are actually legitimate uses of Febreze—it's not just for lazy college students (and yes, I do wash my sheets on a regular basis now too).
Febreze and other fabric fresheners can help to eliminate odors and allergens on rugs, carpets, upholstered furniture, pillows, shower curtains, bath mats, car seats, sports pads, and stuffed animals.
And best of all, you can make your own homemade Febreze for very cheap.
You just need a few ingredients…
Vodka?
Believe it or not, vodka isn't just for Bloody Marys and Cosmopolitans. Diluted vodka is great for removing odors, removing sticky residue, and even acting as a window cleaner.
Sure, a pantry full of Popov vodka is a little more difficult to explain than some Windex or Febreze, but what a great conversation starter.
Witch hazel is a liquid distilled from the leaves, bark, and twigs of the witch hazel plant and has many uses. Because of its antibacterial properties, it can help to eliminate odors and keep odors from returning.
Essential oils?
Essential oils (also called volatile oils) are can have many different properties depending on the oil you choose. In this recipe, we recommend using lemon. It not only will give your fabric a lemony scent, it is great for general detoxing and is a natural mood booster.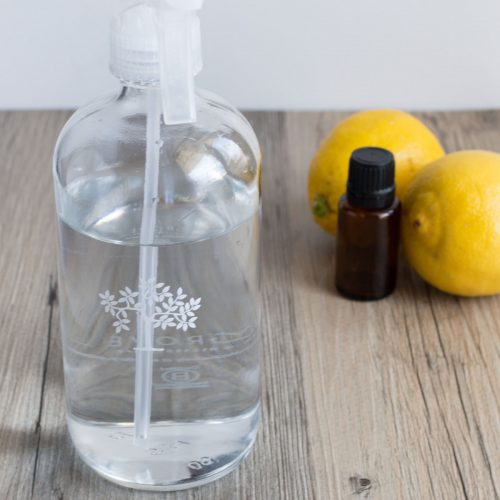 Print
Homemade Febreze
Instead of buying the chemical-laden stuff, try making this homemade Febreze to freshen your upholstery and so much more! It's cheap, easy and effective.
Ingredients
1½

cups

distilled water

¼

cup

vodka or witch hazel

30

drops

lemon essential oil
Instructions
Combine all the ingredients in a glass spray bottle and shake well.

Shake well before each use.

Store in a cool, dry place.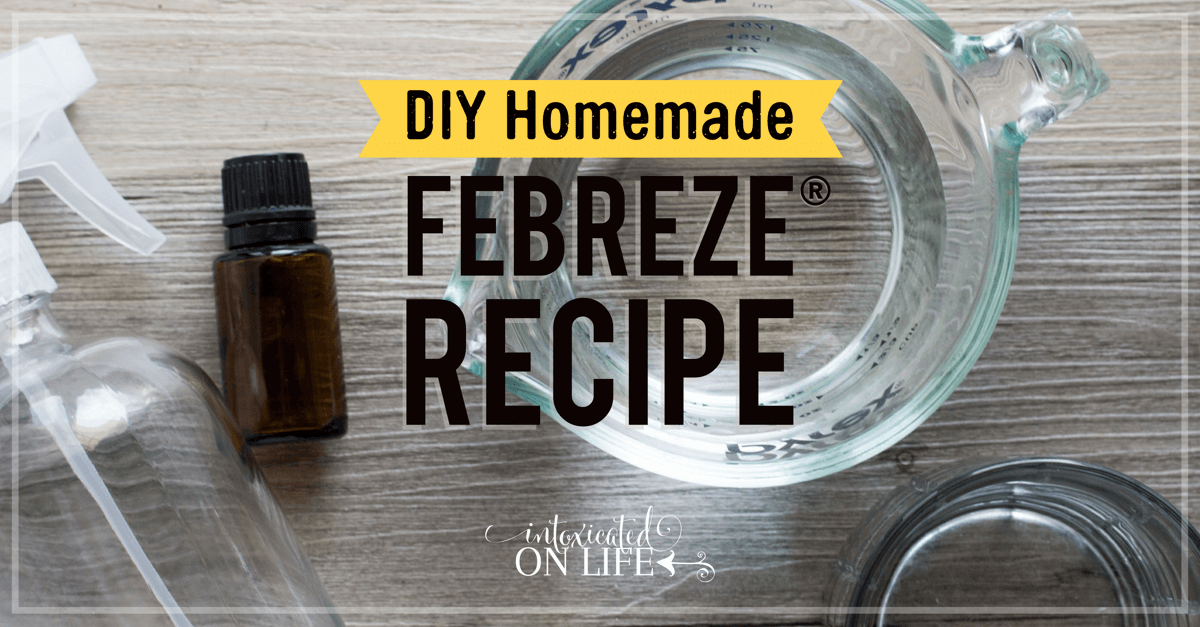 Free Download: Mom's Essential Oil Cheat Sheet
Would you like a resource to help you learn to use essential oils with your family? Download this free 3-page printable:
Basic guidelines for using essential oils around kids
A list of safe, kid-friendly oils essential oils
Helpful essential oil recipes
Click the link or image below to download the 3-page Mom's Essential Oil Cheat Sheet. I'll follow it up with more resources and free printables to help you on your essential oil journey. Grab your copy now!