We spent parts of two days in Colonial Williamsburg. Many of the buildings are either restored colonial buildings or reconstructions. This former capital of Virginia brings the 18th century to life.
The first thing we did was a Children's Orientation Walk (pictured below). Bradley (our 8-year-old) really enjoyed learning how to bow, how to dance, and how colonial slaves would work "in time."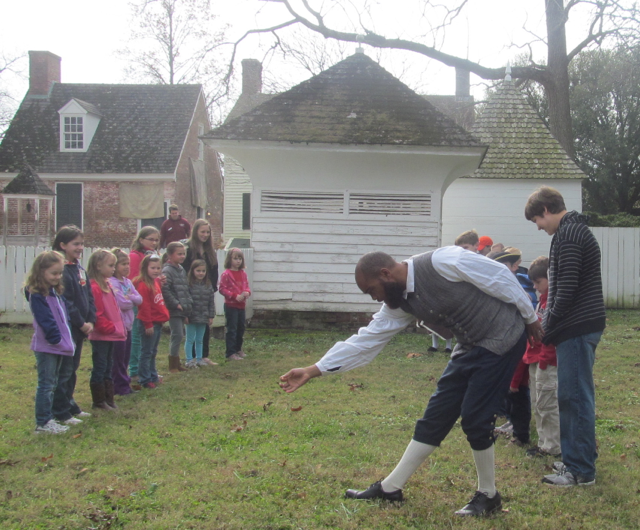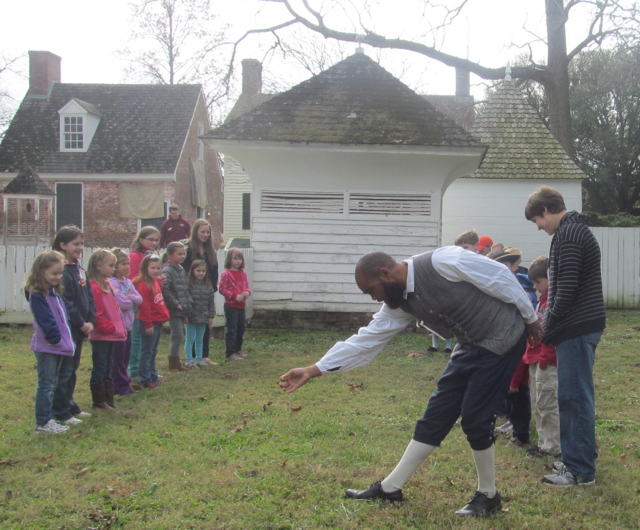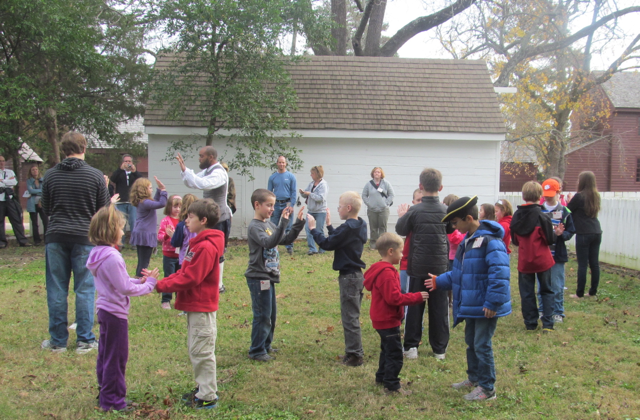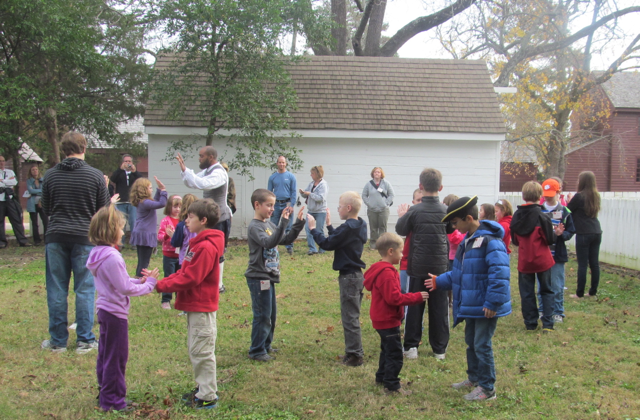 Next we went to the Play Booth (below) and enjoyed some 18th century comedy.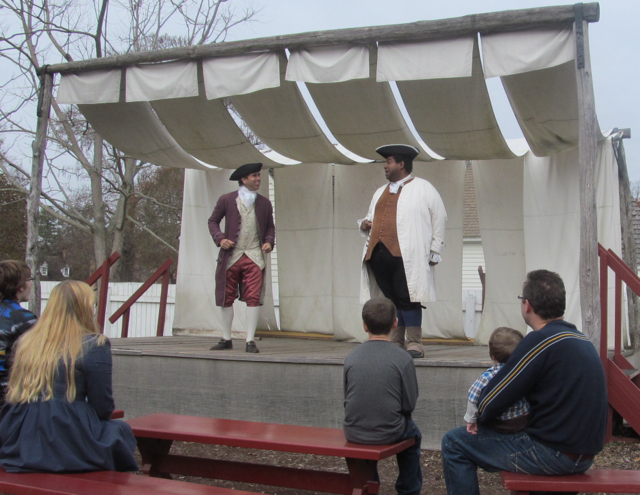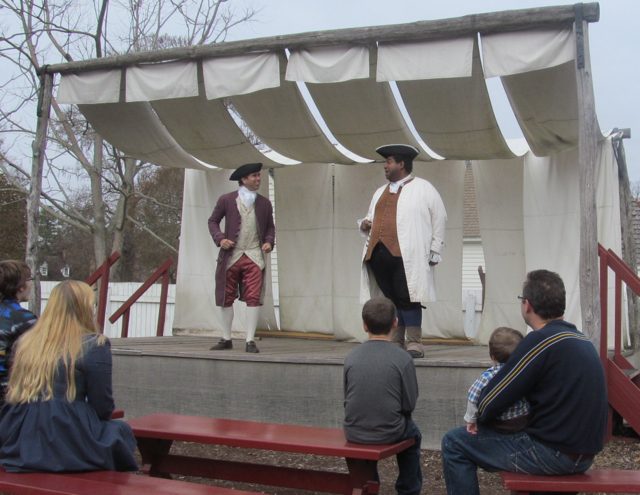 One of our favorite activities was going to the courthouse. Their program "Order in the Court" was our opportunity to experience what a county court would have been like before the days of the Revolution. Luke got to be a defendant in a mock trial.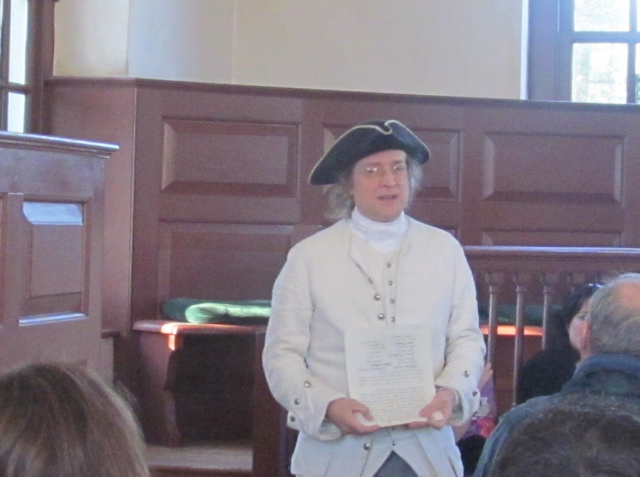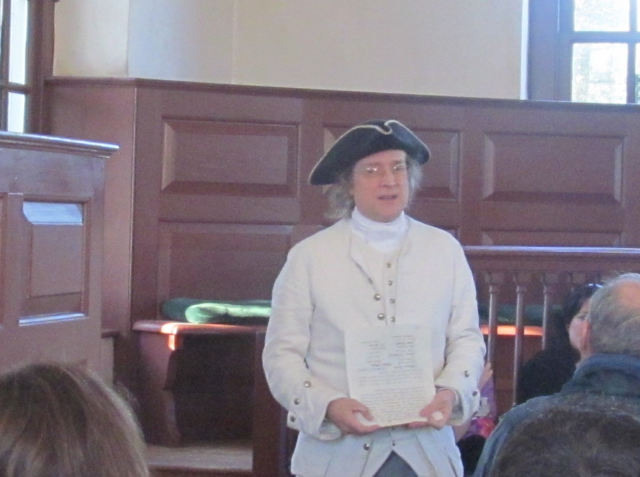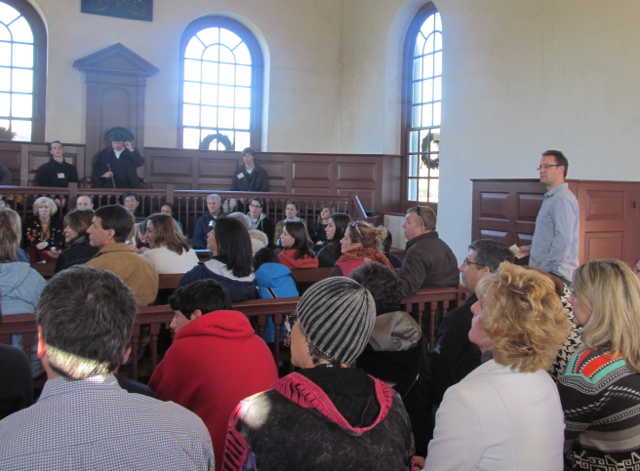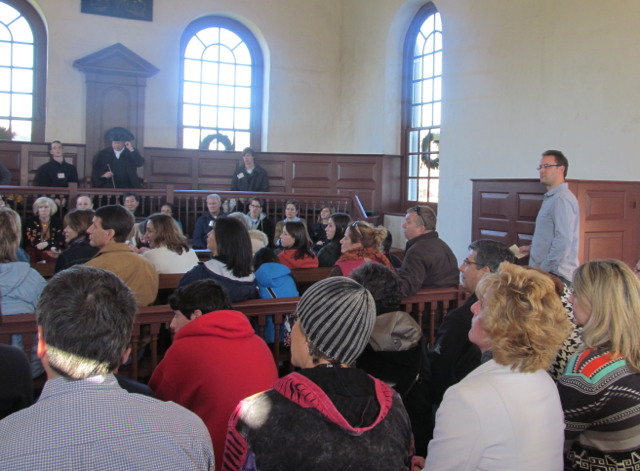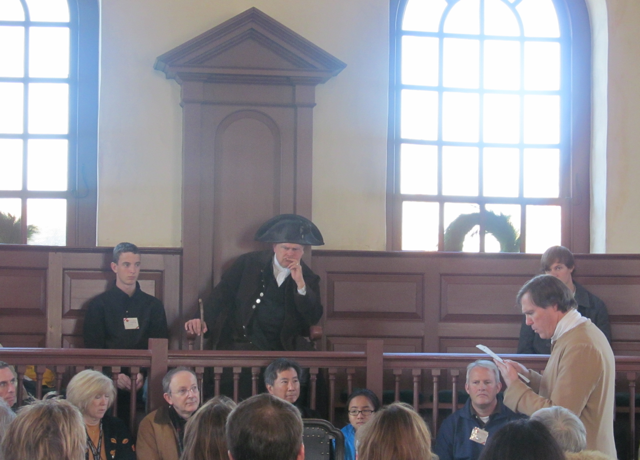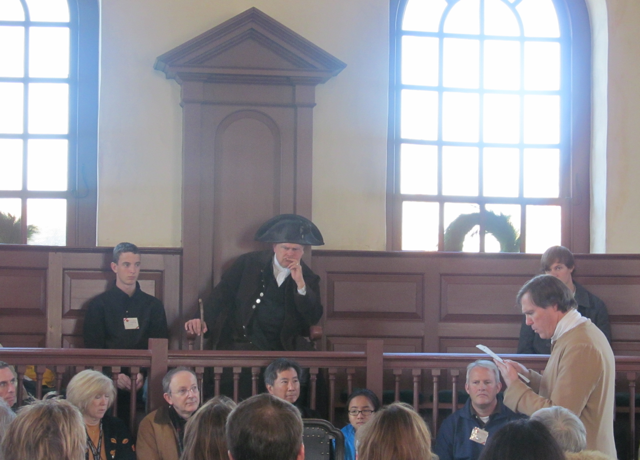 Our kids loved being shackled up outside the courthouse. Cameron's feet didn't quite touch, however.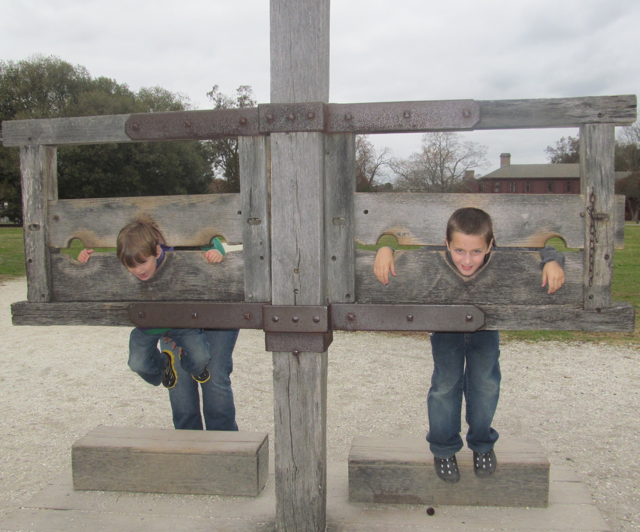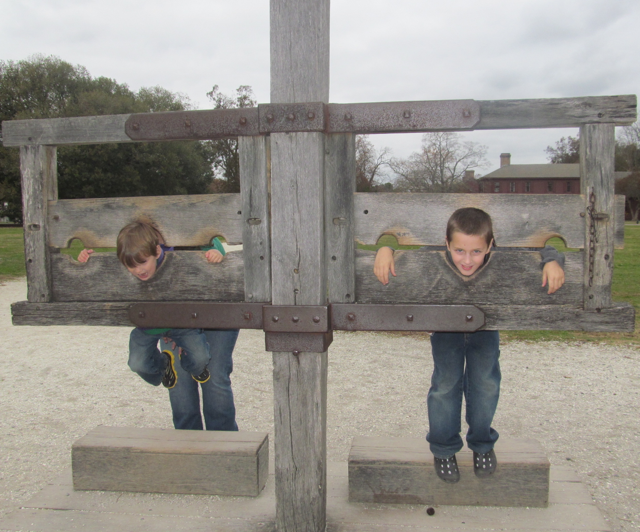 Colonial Williamsburg isn't exactly stroller friendly, especially a double-wide like ours. Elliot (left) and Dyland (right) had a good time, but pushing them around somewhat limited the indoor activities we could do. Our second day we left the babies with their Nonnie and Pop while we did more activities.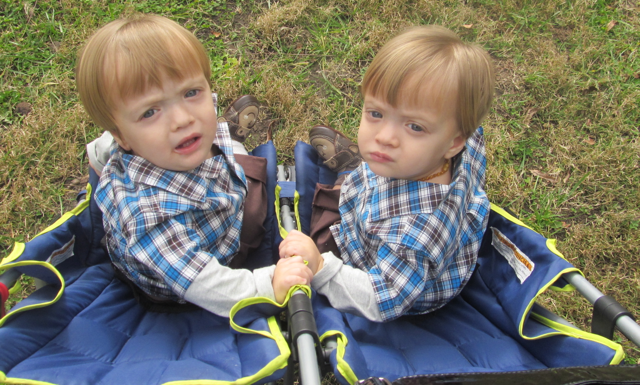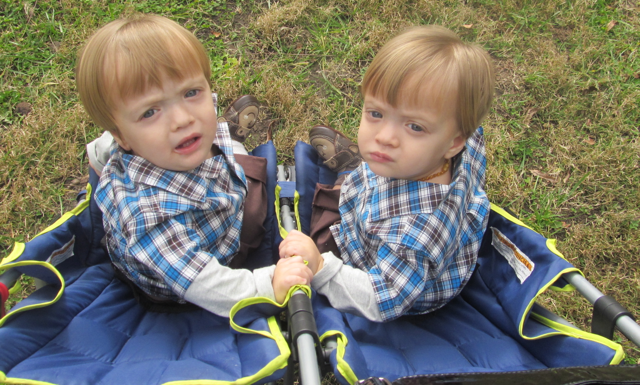 The Governor's Palace was definitely the most impressive building. The Palace is a 2oth-century reconstruction of what the original palace looked like. The original building was home for 7 royal governors and 2 governors of the new republic (Patrick Henry and Thomas Jefferson). The original palace was destroyed by a fire in December of 1781.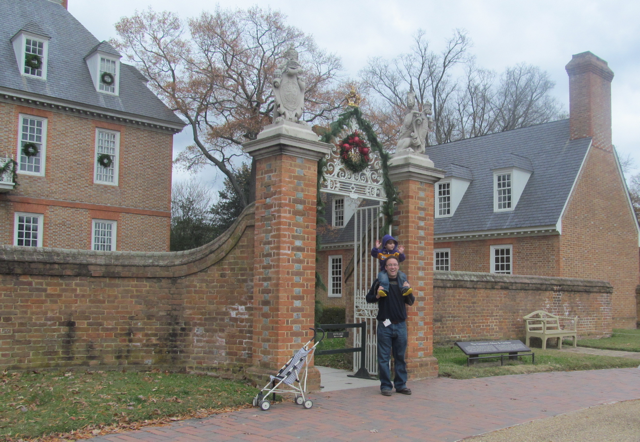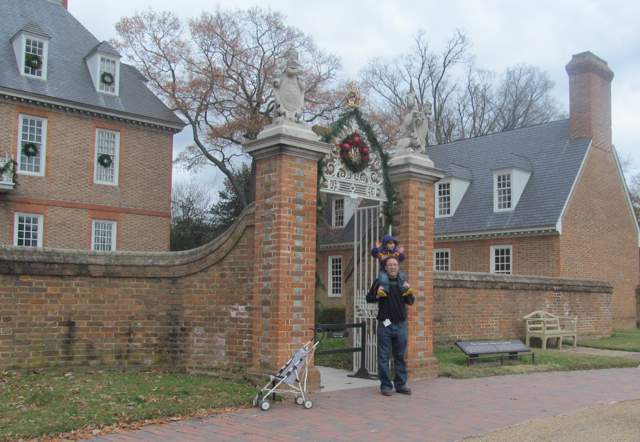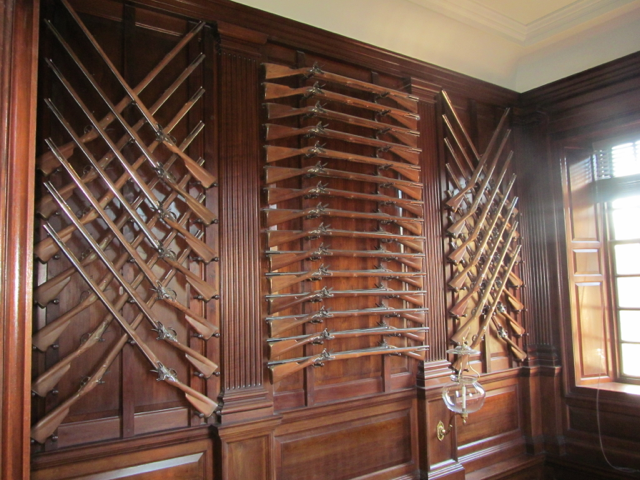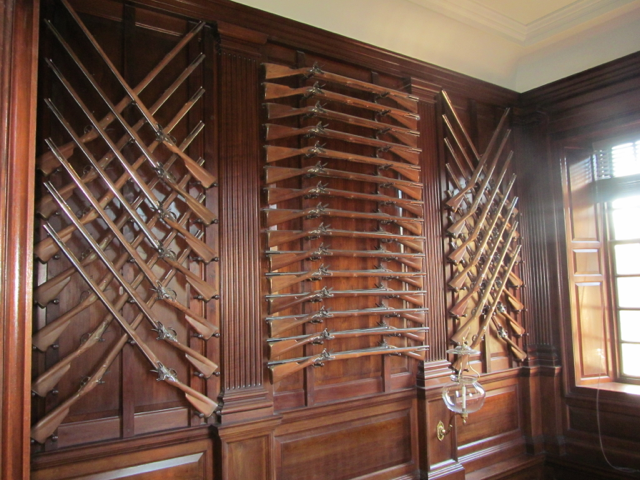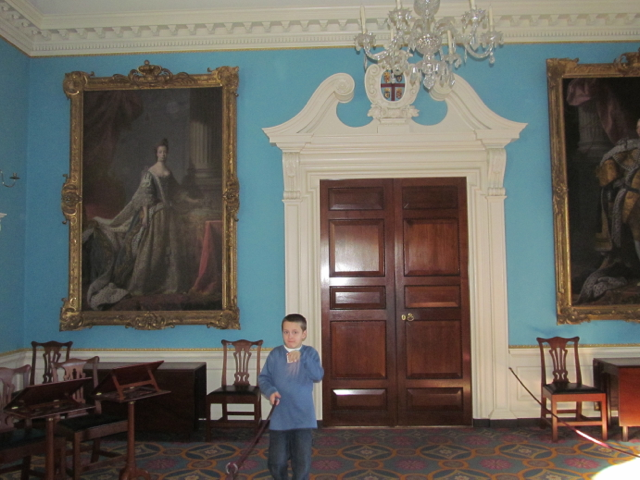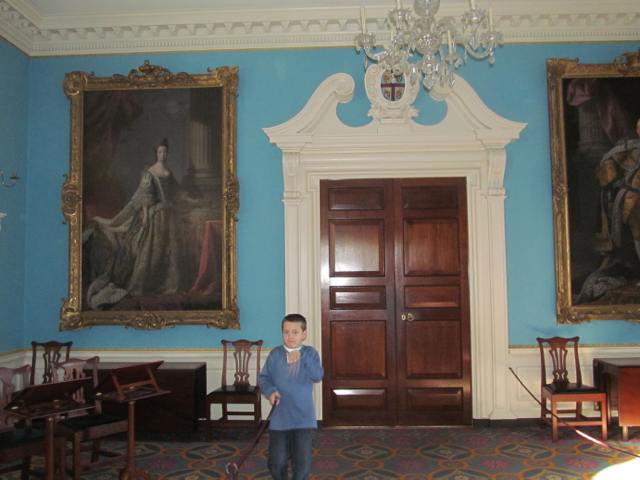 In the afternoon on Wednesday we got to see some of the reenactments. Starting outside one of the town taverns, actors dramatized the anger felt among colonists about rising taxes and prices under the British crown.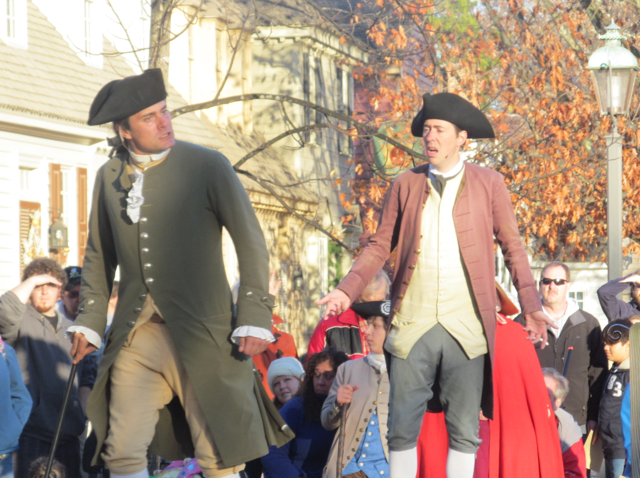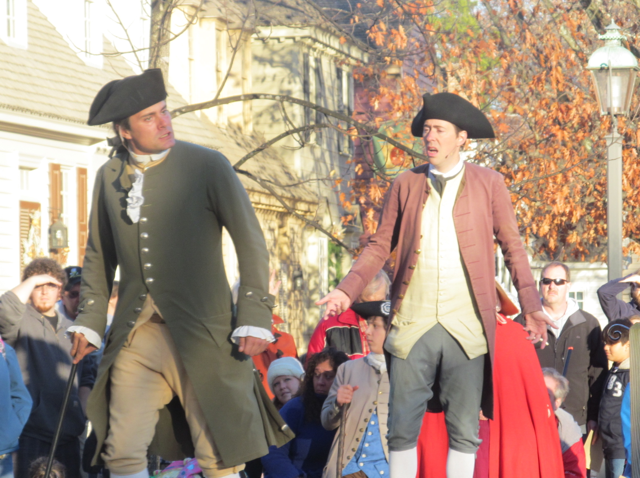 From there the crowd went to the town Capitol, and forward in time into the middle of the Revolutionary War, where we heard from Benedict Arnold, a former American general who defected to the British. Bradley (the one in the middle below) loved watching Arnold ride on horseback to address the mob.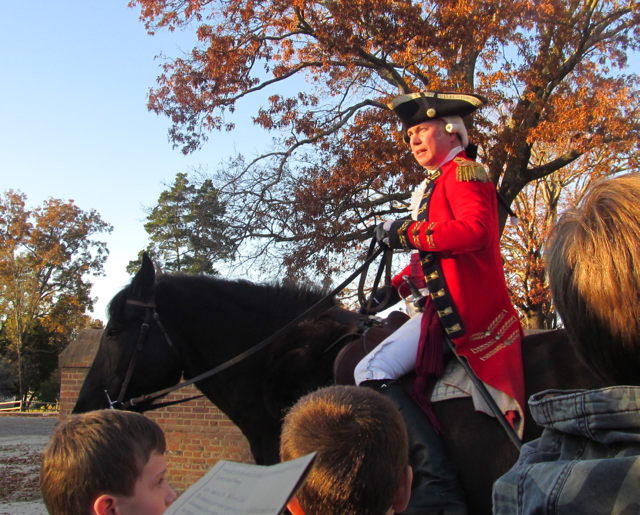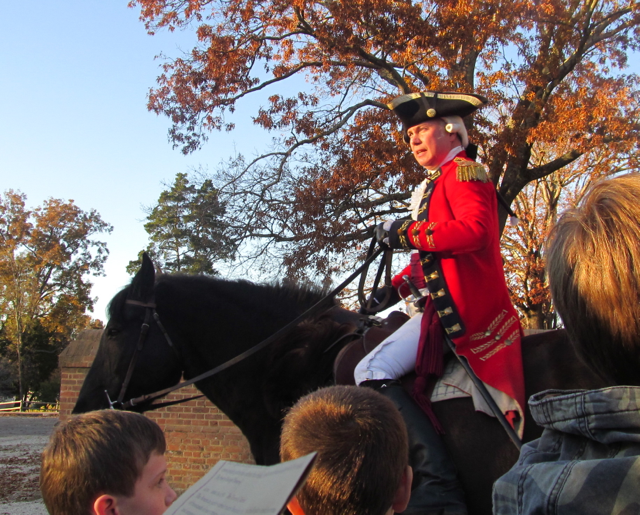 From there we went behind the town coffeehouse to watch a couple plays. The first was about the conflict felt among slaves in America: should they join the British army who offered them freedom or stay slaves among Americans.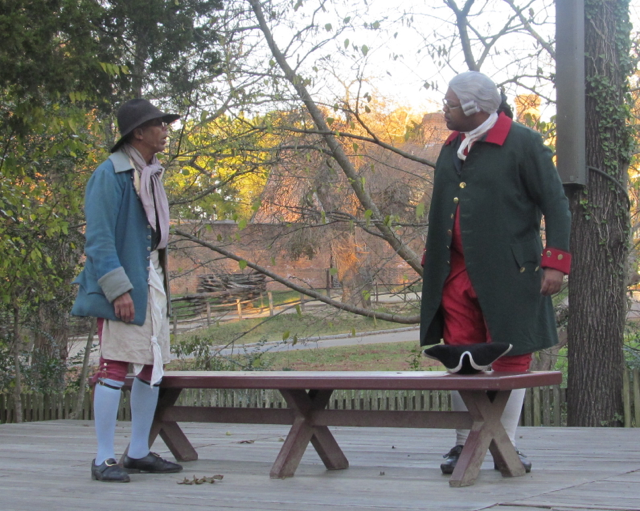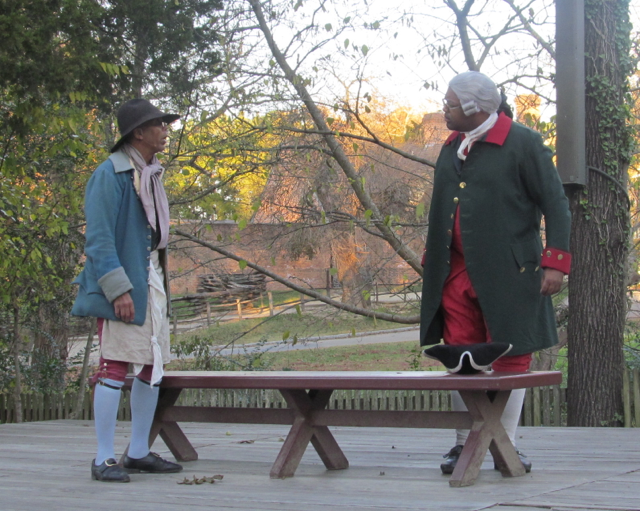 After a speech from George Washington about their coming battle at Yorktown, we went to the Magazine yard to listen to fifes and drums that marked the end of the soldier's work day.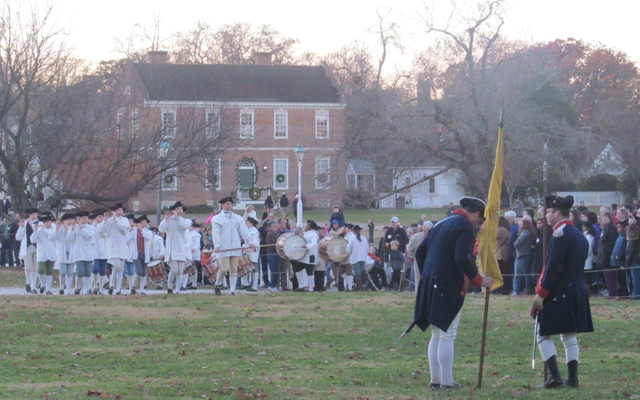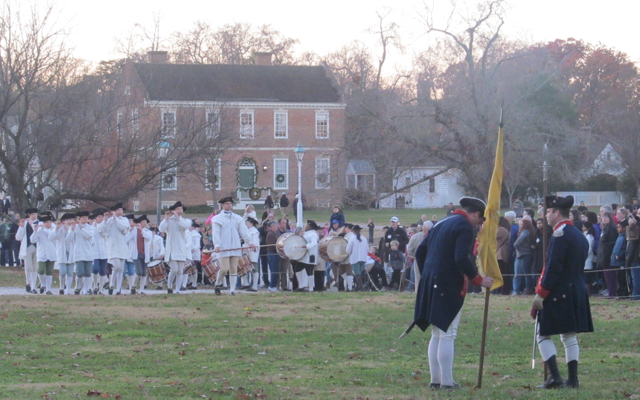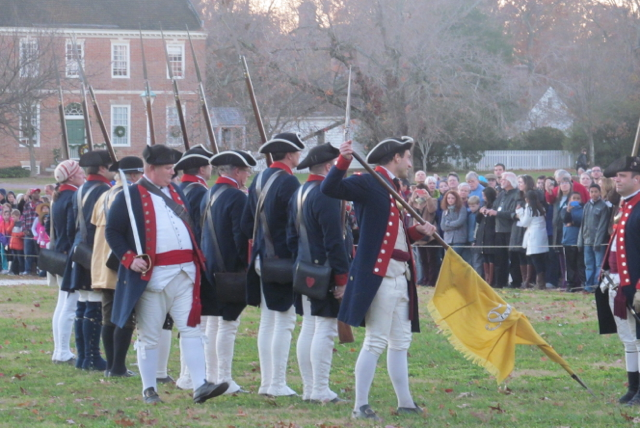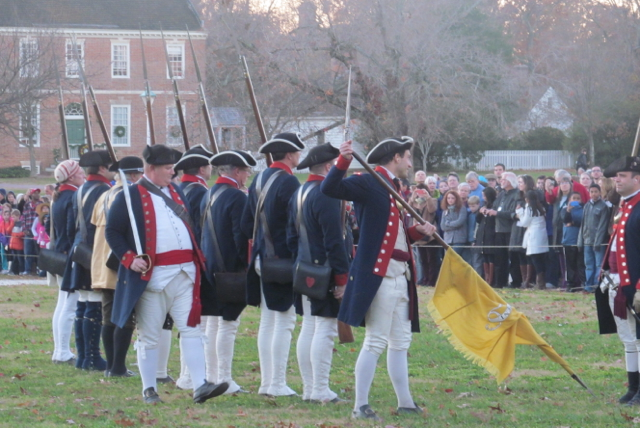 At the end of the day we went to the Public (Mental) Hospital of 1773. We got to see some of the devices used in the 18th and 19th centuries for the mentally ill. Pictured below are two restraining devices: the utica crib, and the more "humane" tranquilizer chair.