No doubt, one of the great benefits of the public education system and private schools is the existence of enrichment and extracurricular activities for kids. Team sports, academic clubs, marching bands, student government, and field trips have become part of the what we expect from the education system.
At first glance, it would seem homeschooling doesn't offer families these benefits.
If you're is interested in homeschooling but afraid your student will miss out on these experiences, what can we say to this?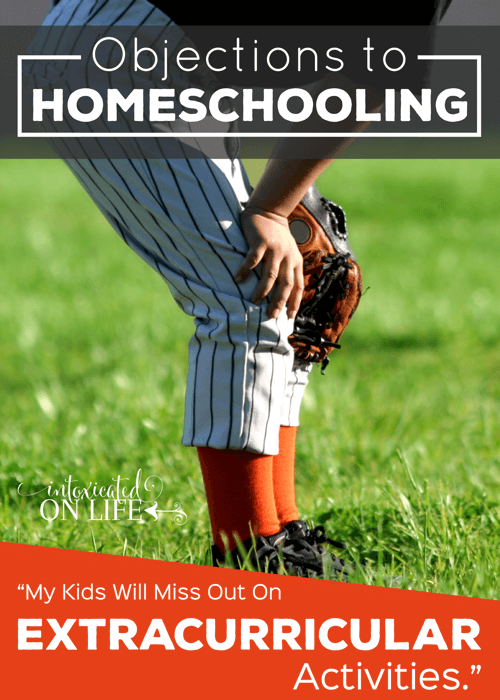 Consideration #1: "Homeschooling" is a misnomer.
The name "homeschooling" gives the impression that all education happens in the home, but this is not the case for many homeschoolers. Some prefer the term "home-based education," but even this might give the wrong impression.
Ever since the modern homeschooling movement began in the mid-1960s, parents have cited a diversity of reasons for homeschooling their children. While some desire to "cloister" their children away from the world at large, many simply want to take greater ownership in their child's education.
This means while many make the home the base of operations for schooling, the freedom of homeschooling means parents can involve their children in the best of what the community has to offer.
Consideration #2: Make use what public schools offer.
Currently, many states in the country are "equal access" states: homeschoolers are allowed to enroll their children in classes or extra curricular activities in the public schools.
Currently, the following states require public schools to allow students to access to some classes/sports: Arizona, Colorado, Florida, Idaho, Illinois, Iowa, Louisiana, Maine, Michigan, Minnesota, Nebraska, Nevada, New Hampshire, New Mexico, North Dakota, Oregon, Pennsylvania, South Dakota, Utah, Vermont, Washington, and Wyoming.
Specific requirements vary from state to state, and in states without a statute or regulation, requirements vary from district to district, from association to association.
If you live in a more restricted area, consider approaching a local private or Christian school to see if they have any options.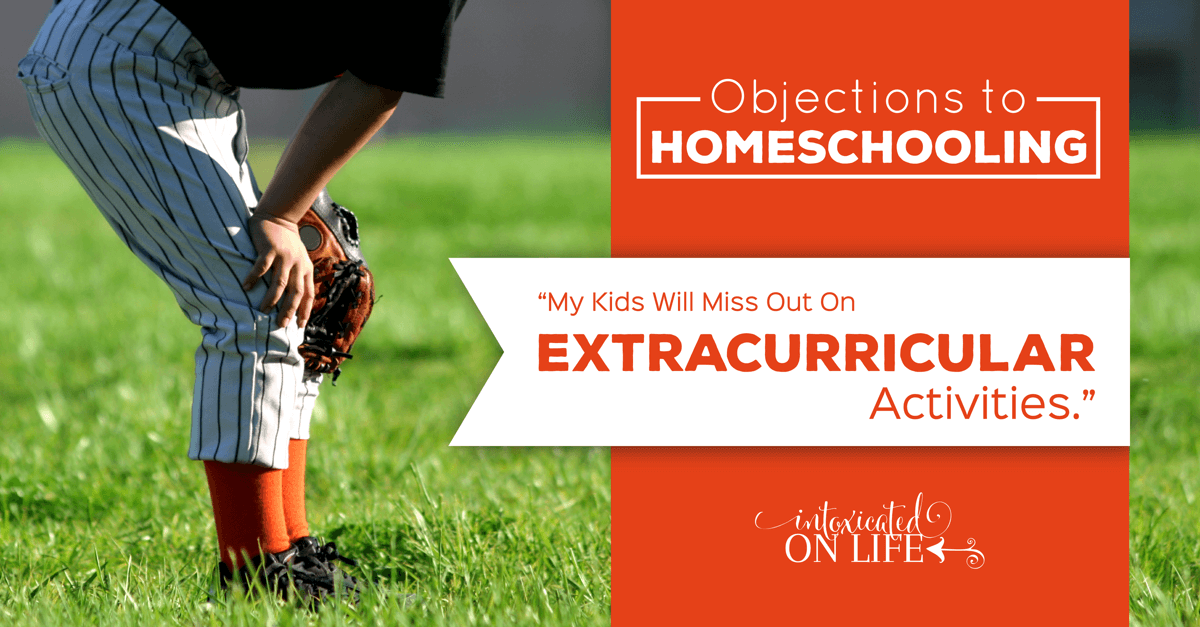 Consideration #3: Make use of homeschool co-ops.
There are thousands of homeschool support organizations all over the country, and many of these offer extracurricular options.
Homeschool co-ops allow homeschooling families to pool their resources to create unique extracurricular opportunities for students, including sports teams, orchestras, bands, choirs, debate clubs, quiz teams, volunteerism, and other opportunities.
There are many homeschool sports leagues, including leagues for specific sports as well as homeschool sports networks and athletic associations.
Consideration #4: Make use of community programs.
Most communities offer a variety of programs:
Community sports leagues
Martial arts lessons
4H (which has a lot more than just traditional agriculure programs)
Scouts and Royal Rangers
Community theater
Photography clubs
Astronomy clubs
When it comes to extracurricular activities, homeschooling is very flexible. See what's available in your local area.
Leave a comment
Let us know…
How have you given your child access to extracurricular options as a homeschooler?
What other objections to homeschooling have you heard?