Detoxing is no joke. I've had my share of dealing with it while trying new diets and supplements to help heal my gut. I have learned along the way that there are ways to help lessen the effects of die off that I am so thankful for.
One of my favorite tools when it comes to detox is dry skin brushing. I find it so beneficial that I do it on a daily basis, detox or not.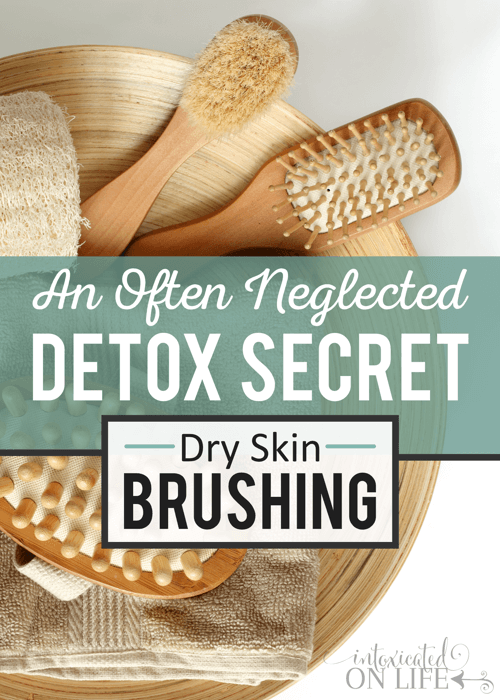 What is Dry Skin Brushing?
Dry skin brushing, is just that, taking a natural fiber brush and brushing your skin off in smooth, long strokes. Easy, right? I think so and the benefits are really fantastic.
Your skin is the largest organ of your body. Part of your skin's job is to help get rid of and filter toxins. However, due to our lifestyles our skin can get clogged up. Daily skin brushing help remove build up and allows the pores to be open. (This is why I love to do this before a detox bath to help eliminate toxins as well as absorb minerals)
Not only does skin brushing help your skin, it also helps your lymph system. The lymph system is key in helping to remove toxic build up in your body. During detox it's important for you to take steps to help keep lymph moving. If your lymph isn't moving then your body is harboring more toxins and chemicals you don't need.
The simple act of brushing stimulates the lymph system and helps the fluid move. (This is also great to do during any type of illness to help flush out the germs!) Another bonus? It also helps reduce cellulite as it breaks up any collections under the skin.
Skin brushing is simple. I like this video on how to skin brush.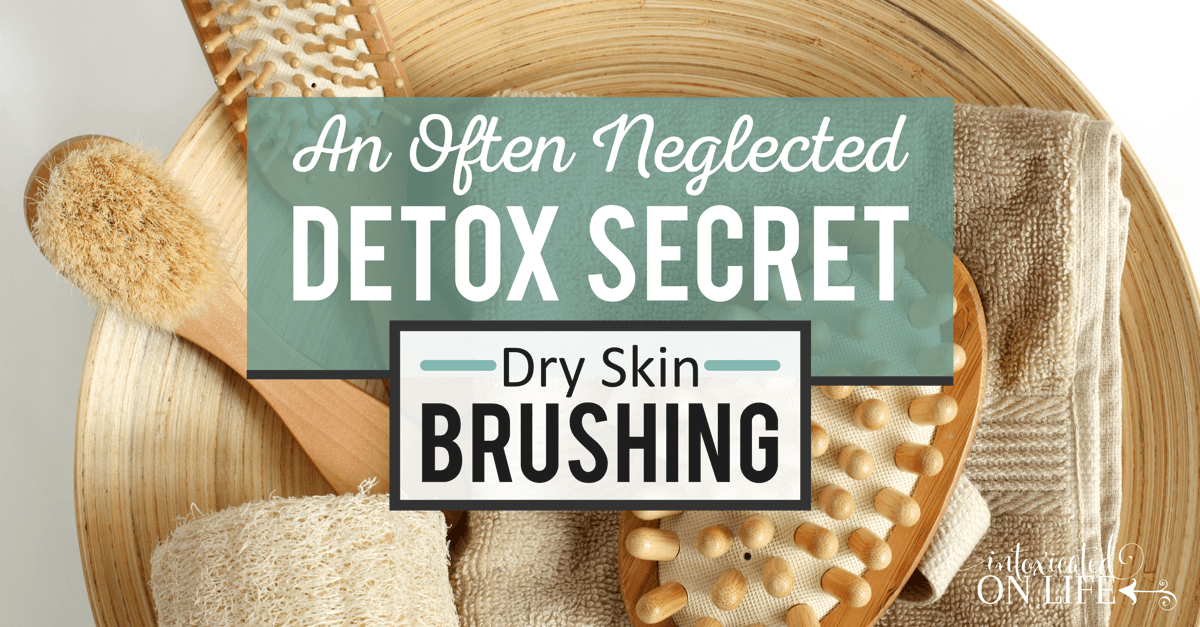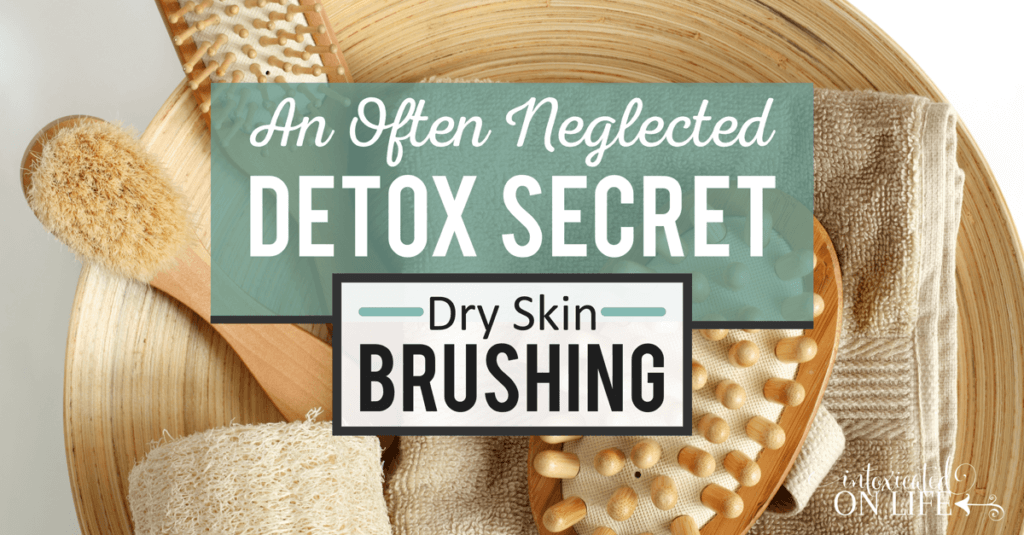 Here are a few of my favorite tips for skin brushing:
Get a natural bristle brush. They are fairly cheap but it's important to not add toxins to your skin with synthetic bristles
Pick and time and stick to it. I like to skin brush before my nightly bath or shower, this helps create a habit of doing it daily.
Brush before your bath or shower. This helps keep  the skin open to allow for cleansing.
Drink a glass of water before and after brushing. This helps to get things moving and make the process more effective.
Start out every other day. This allows your skin to get used to the brushing as well as lessen the die off side effects.
Don't feel guilty if you forget. We get busy. This is a step to help healing, not beat yourself up for not getting time to do it.
If you don't have a brush, a clean, cotton washcloth can work until you find one.
I love having tools to help my body heal. Good health is a gift and I find it so important to take care of my body so I can function for myself and my family.
Do you dry skin brush? What are some of the benefits you felt from dry brushing?