In the fall of 2019, our family took a trip into northern Michigan, spending most of our time in the Upper Peninsula. Northern Michigan is a heavily forested area—lots and lots of nature—so if you plan to take your family there, let us help you chart these waters.
It's probably best we show you want northern Michigan is like, not just tell you. Below you'll see 7 really short videos with highlights from our trip.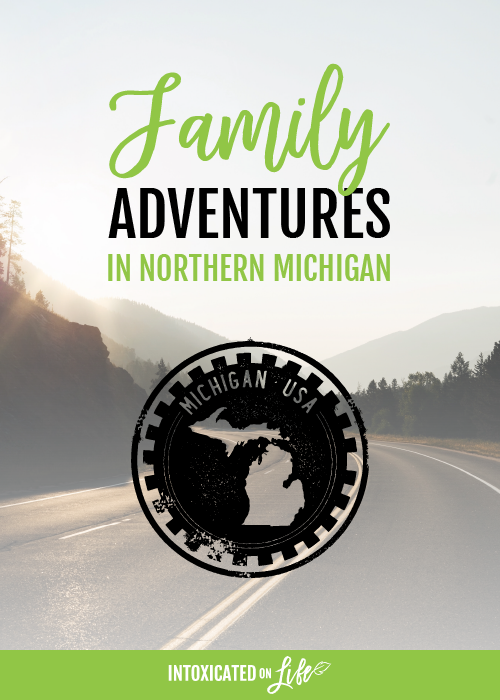 First, a couple things to know about Michigan geography and culture.
1. Michigan is two peninsulas.
Ask a Michigander where they're from, and thanks to our state's mitten-like shape, they might hold up their right hand to serve as a map for their location.
(By the way, don't let anyone from Wisconsin fool you into thinking their state is the "mitten." Their state is only counts as a mitten-shape if you chop off parts of their index and middle fingers and turn their thumb into a spike. That's one ugly hand.)
But the mitten shape only goes for Michigan's lower peninsula.
The Upper Peninsula—also called the U.P.—is separated from the lower one by two Great Lakes. And isn't really shaped like anything. Some think it looks like a rabbit. Some think it looks like a hand turned sideways. I don't think it looks like anything at all.
2. Michigan's peninsulas are connected by the Mackinac Bridge
Connecting the two peninsulas is the "Mighty Mac," a 26,000-foot suspension bridge, the longest bridge of its kind in the western hemisphere.
By the way, the word "Mackinac" is pronounced "mac-in-awe," no matter how its spelled. The island in Lake Huron is "Mackinac Island." The city in the lower peninsula is "Mackinaw City." (And I don't know why they are spelled differently.)
3. Michiganders give themselves weird nicknames.
Those in the U.P. are referred to as "Yoopers" (UP-ers).
Those in the lower peninsula are "trolls," because we live "under the bridge." (Get it?!)
(By the way, if you want a taste of Yooper life, this brief news coverage is helpful.)
So, without further ado, below are 7 quick videos that chronicle our family's journey to and through the Upper Peninsula.
Colonial Michilimackinac
Fort Michilimackinac is situated right at the tip of the lower peninsula of Michigan. The original fort occupied by the French and later English settlers has long since been destroyed, but this large open-air museum seeks to capture the history of what used to be there.
The fort structure itself is an educational adventure in its own right, giving tourists a taste of what life was like in the colonial period of the mid-1700s. Then scattered through buildings in the fort you can find exhibits the about every period of the original fort's existence.
---
Mackinac Island Carriage Tour
We spent a day on Mackinac Island, known for the world's longest porch on the Grand Hotel, Arch Rock, delicious fudge, and the peculiar absence of all cars.
One of the best ways to see the island is to go on a Carriage Tour. Our whole family loved it. It's a fully narrated tour that allows you to see the best of the island in a short amount of time.
---
Beaumont Museum
One of the oddities you can find on Mackinac Island is the Beaumont Museum. At this site in 1822, a voyageur named Alexis St. Martin was injured by an accidental gunshot wound to the stomach. Dr. William Beaumont was summoned to help and was able to save his life.
What happened next was nothing short of bizarre—and ended up unlocking the secret to human digestion. Weird, I know. Just watch the video.
---
Great Lakes Shipwreck Museum
Many are familiar with the Gorgon Lightfoot song "The Wreck of the Edmund Fitzgerald." What many don't know is that the shipwreck that inspired the song is just the latest in a long series of shipwrecks near Whitefish Point—over 300 of them on record.
The Great Lakes Shipwreck Museum is a small but impressive series of exhibits on the site of the Whitefish Point Light Tower.
---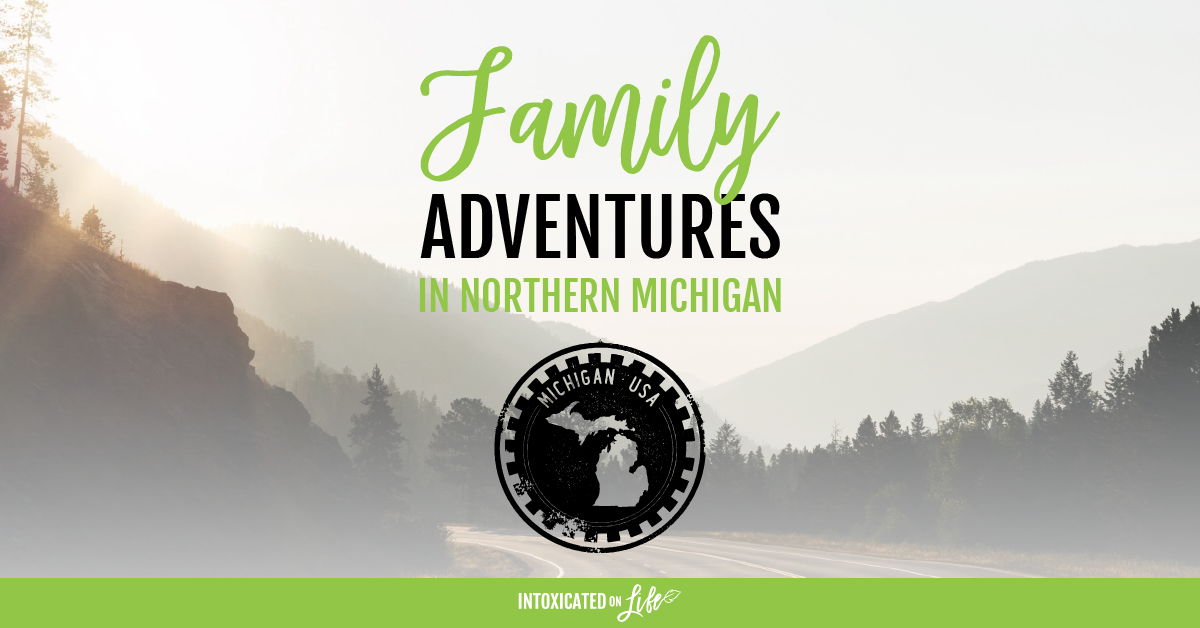 Upper Peninsula Waterfalls
There are more than 300 waterfalls scattered across the U.P. We only got to see 3 of them, but we were not disappointed.
Munising Falls was perfect for the family to see because it's a really short walk from the visitor's center and parking lot.
At Tahquamenon Falls State Park, we got to see both the Upper Falls and the Lower Falls. Both are impressive, but the Upper Falls is the record-breaker, being one of the largest waterfalls east of the Mississippi river.
---
The Soo Locks
To be honest, I had never given much thought to how boats carrying cargo got from the Atlantic Ocean to cities along the Great Lakes. I just assumed the waterways were easy to navigate. As it turns out, this wasn't always the case.
That's where the Soo Locks come in. The Soo Locks are just the first of several locks you have to go through to get from Lake Superior, through the Great Lakes and St. Lawrence Seaway System, out to the Atlantic.
They're sort of like massive water elevators. Just watch the video to see how they work.
---
Marquette, Michigan
One of my kids' favorite places to go was Marquette. It's pretty much the closest thing to civilization you get in the U.P.—which is why they liked it. (They wouldn't survive very long as Yoopers.)
While we were there we visited Lakenenland, a very odd (but also very free) collection of junkyard art. It's right off the main highway heading into town, so it's worth a stop.
We spent hours at the Upper Peninsula Children's Museum, and we probably could have spent longer if the kids weren't ready for dinner. There's an endless variety of things to see and do there.
Featured Restaurants
If you're curious about the restaurants we liked on our trip, our favorite place, hands-down, was the cajun creole eatery in Marquette called Lagniappe (pronounced LAN-yap). In case if you're wondering whether Yoopers can pull off Louisiana cooking, let me put your doubts to rest now. It's amazing (and their gluten-free options are excellent).
For Mexican food, The Border Grill in Marquette is fantastic.
For gluten-free pasties (yes, they exist), try out Iron Town Pasties in Negaunee, about 15 minutes outside of Marquette.
For pub type food, we really enjoyed Paddle Hard Brewing in Grayling (about an hour and 15 minutes south of Mackinaw City), and The Wicked Sister in Sault Ste. Marie.
Have you been to northern Michigan? What have you seen there?