Read the first two parts of our journey: "How we met on eHarmony" and "From eHarmony to First Date"
Luke: I was glad Trisha needed to use the restroom as soon as she got to Starbucks, because I needed to catch my breath right after seeing her. As I stood there listening to the sounds of coffee being poured into double-sleeved cups, I kept saying to myself, "You can do this, Luke. Yes, she's really cute, but you can go on a date and not make a complete fool of yourself." By the time she came out, I had psyched myself up enough to continue with the night.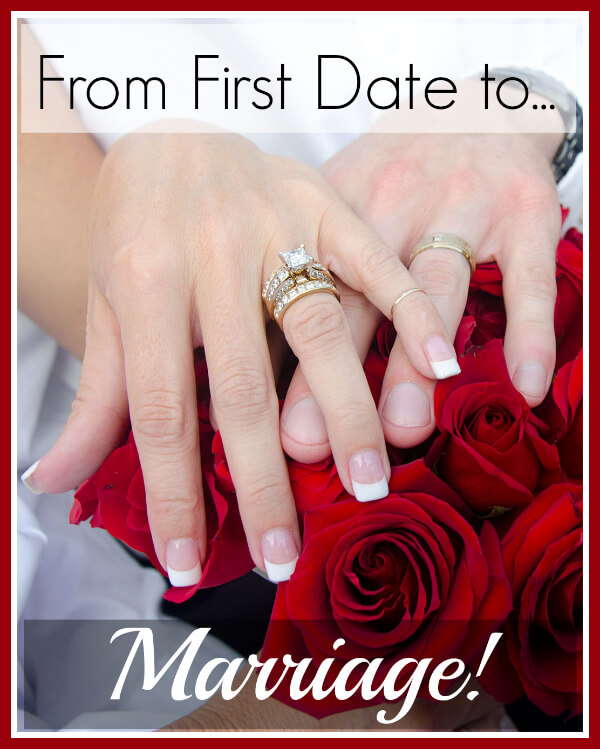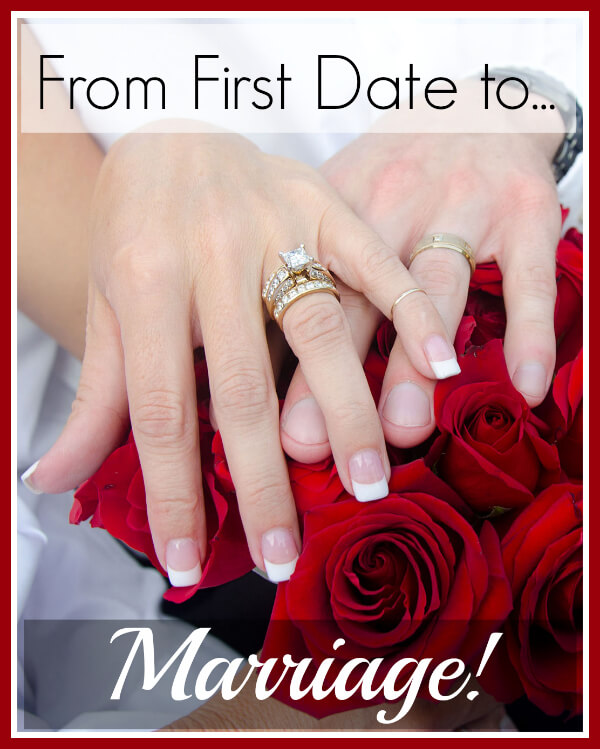 Trisha: Yikes! Who was this crazy driver. One of the first things I remember about Luke is the red light he flew through. Despite missing the red light, we made it safely to our first stop: The Parthenon. We shared a delightful dinner of Greek food at The Parthenon while I listened to Luke talk a mile a minute and tell crazy stories. He sure could make me laugh, that was one of the things that initially attracted me to this quirky guy. 
Luke: From the Parthenon we ventured on to one of the coolest bookshops in the world: The Dawn Treader. This place is littered wall-to-wall with used books of every type and variety. We spent several minutes just glancing at the books, talking about some of the titles that caught our eye. Finally, both our eyes landed on The Darwin Awards: Evolution in Action. Immediately we picked it up and took turns reading short excerpts to each other, laughing out loud at the macabre stories about people who took themselves out of the gene pool due to their stupidity. I remember thinking, "Any girl who can laugh at the Darwin Awards is worth at least a second date." Little did I know then that it was the beginning of the rest of my life.
Trisha:  After being kicked out of the Dawn Treader (they were closing for the evening) and purchasing The Darwin Awards we enjoyed an evening of walking all over Ann Arbor, talking, and sipping espresso until 2:00 am at Starbucks. Yes, I definitely enjoyed Luke's company and appreciated his sense of humor despite the running of red lights and his old beat-up car with windows that wouldn't roll down.
Luke: Our relationship progressed quickly from there. We started speaking nightly over the phone, spending hours at times learning about one another. We actually used our eHarmony
profiles from time to time to generate good conversation about our personal beliefs and values. It was refreshing to meet someone who seemed to click with me so well.
Trisha: Shortly after our first date Luke had plans to leave on a missions trip to Haiti. I was pleasantly surprised that he wanted to come up to Owosso for a second date the night before he left on his trip. He met Bradley, who was just 3 years old, as well as most of my immediate and extended family at a 4th of July picnic! My family immediately liked Luke and could tell he was different from a lot of other guys I had dated previously. This one was a keeper! That was just the first of numerous trips up to Owosso that Luke made. Bradley and I made a number of trips down to Toledo to get to know this crazy guy who would soon be my husband and Bradley's daddy.
Luke: Before I had ever met Trisha, I had already made plans to transition out of my job in Toledo, though I didn't have plan about what to do next. But once I started contemplating marriage, I knew what my next step needed to be. By the beginning of December, about 5 months after our first date, I started looking for jobs in Trisha's area. I didn't have to look far. Through connections at Trisha's church, less than a week after my job in Toledo ended, I was given a job at Covenant Eyes. (There's a whole story behind that you can read about on the Covenant Eyes blog if you want.)
Trisha: Luke proposed at my parent's house surrounded by family on Christmas Eve. I was surprised at the timing, but not that surprised at the question. I had a sneaking suspicion he'd be asking soon since he found a job in Owosso and moved into my parent's basement. After a short 4-week engagement, we were married at our church with just our immediate families present. Three weeks following the wedding we had a fantastic party with friends and family to celebrate our marriage!