"Arguments over grammar and style are often as fierce as those over IBM versus Mac, and as fruitless as Coke versus Pepsi and boxers versus briefs." – Jack Lynch
I love the em dash. It's probably my favorite piece of punctuation. Just look at it—not like those wimpy little hyphens or scrawny parentheses. That's a solid punctuation mark.
Beyond the em dash, I'm not that passionate about English grammar. Come to think of it, I can confidently say grammar bores me. All that business about coordinating conjunctions, dependent clauses, prepositions, and predicates?
No thanks.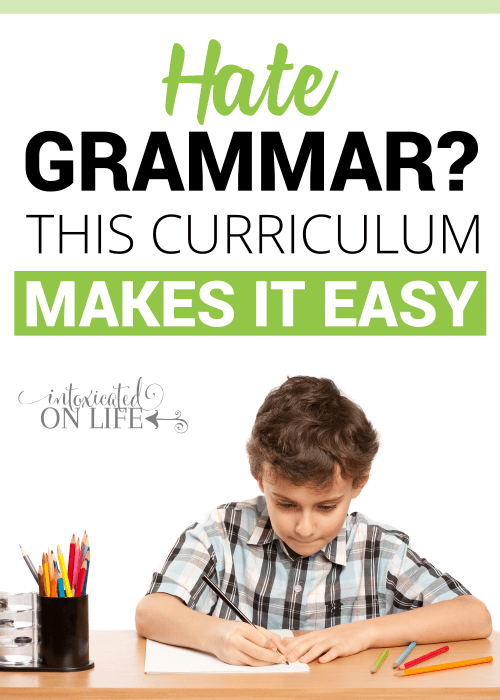 Still, at some point, kids have to learn it and—joy, joy—this year I got to walk Cameron through his grammar curriculum.
To my delight, the curriculum my wife chose wasn't just easy to use but even enjoyable. We used Fix It! Grammar, and I can't recommend it highly enough.
How Fix It Works Each Day
My wife used Fix It! with our oldest son about 5 years ago, but the program has gone through a nice facelift since we first used it, and the changes have made the program very user-friendly.
Fit It! is about "applied grammar"—giving students a text from actual literature that's been deliberately messed up, and asking students to fix it (hence the name).
Students are given a workbook that contain a classic story, divided into manageable chunks (like a sentence or two each day).
With each chunk, students are asked to do two things: (1) label various words or phrases in the sentence (nouns, verbs, adjectives, etc.), and (2) fix anything that is incorrect.
Students also have one vocabulary word each day from the provided text. Students are expected to write down the word, look it up in the dictionary, and write the definition in a notebook.
Finally, once finished with the fixes, students write out the text in a notebook. By the end of the year, as each sentence is written in the same notebook, students have written the entire story.
6 Different Levels
This year I went through the first level with Cameron. Next year I plan to do Level 2 with him (and Level 4 with my oldest).
Each story gets progressively more difficult and introduces more advanced grammatical concepts. The recommended level for the final story is grades 9-12.
What I Liked About Fix It! Grammar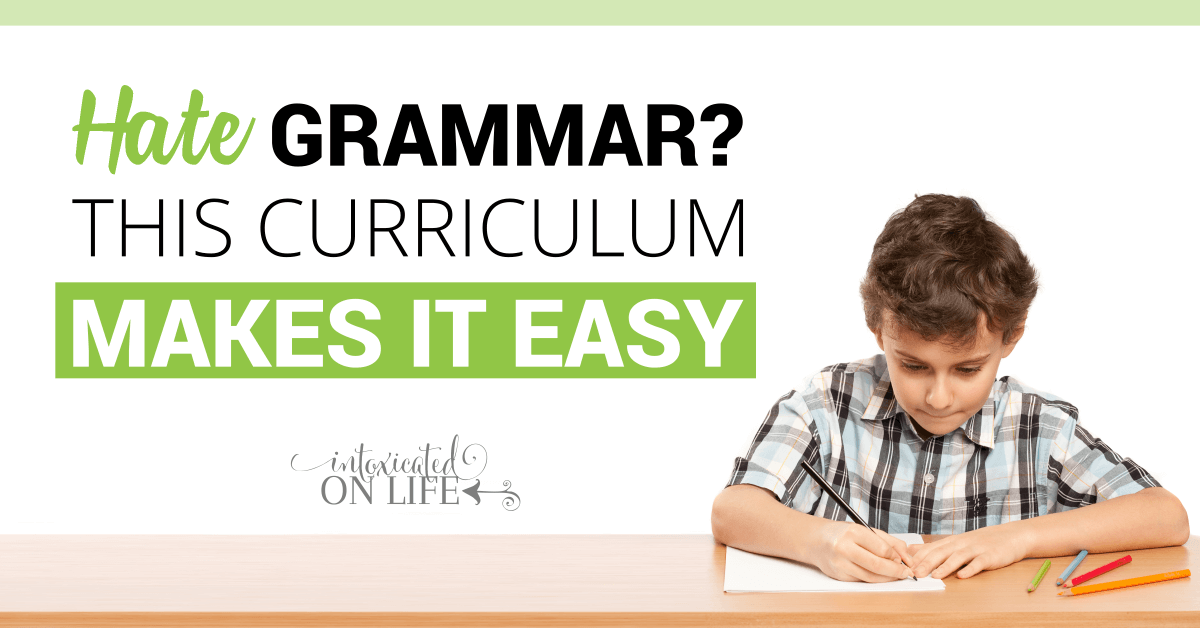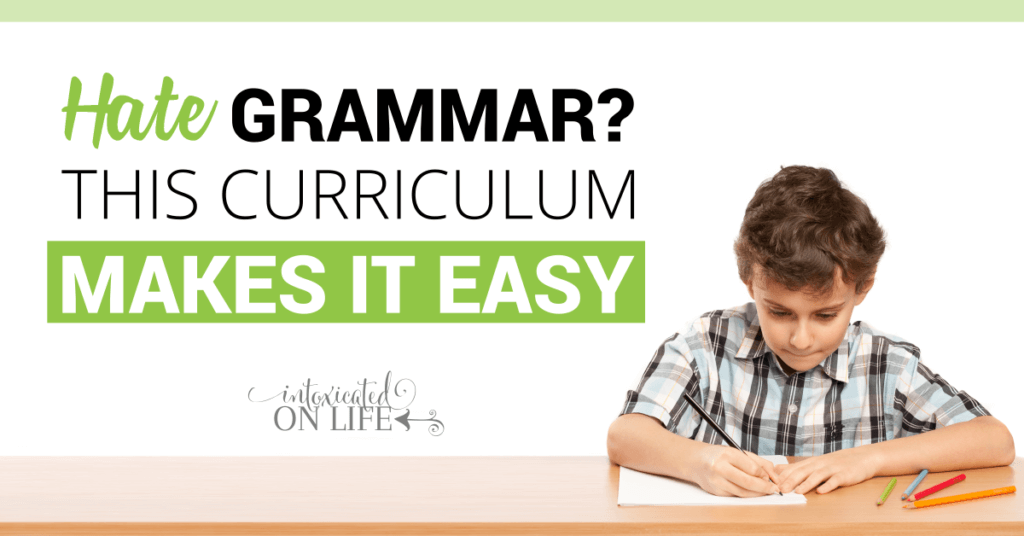 My child actually liked it. Yes, there were days he complained—but I could hardly blame him for that. Overall, he enjoyed the workbook, however. While we were at a homeschool convention this past spring, Cameron found the IEW booth and struck up a conversation with the cashier about needing to get his Level 2 book for next year. He also talked about how he was still working on learning his prepositions—seriously, what 8-year-old child strikes up conversations with strangers about prepositions? My child, that's who.
It makes grammar tolerable. To say it's "fun" might be a stretch, but I think Cameron really enjoyed the novelty of writing out his own copy of the story we were fixing all year. This adds some motivation to what might otherwise be a very dull subject (and helps him practice his handwriting).
It teaches grammar in context. When was the last time you diagrammed a sentence? Yeah…never (or maybe when you were in 7th grade). Grammar is most useful in the context of learning to write and edit what you've written. Learning parts of speech and how they fit together happens seamlessly with a program like Fix-It. (For an excellent article by Andrew Pudewa, founder of IEW, about grammar, read "Contemplating Grammar.")
Flashcards are provided for every new concept. This was really helpful because we could quickly move through all the flashcards we had covered so far once a week just to keep the concepts fresh in our minds.
We could be finished in less than half an hour. Of course, that all depended on how quickly (or slowly) Cameron completed the handwriting portion, but usually we were done in 15-20 minutes.
It was a good mix of hands-on and hands-off for me as a teacher. Once I covered the new concept for the week, I largely handed the student workbook to Cameron and had him do the necessary labeling and correcting. Once he was finished, I checked his work, trying to give him "hints" along the way if he missed something, like "Did you see a homophone?" or "Are you missing quotation marks anywhere?"
Super easy-to-use teacher's manual. Each day there are grammar notes and notes about the fixes being made explaining exactly what the student should do. The manual also tells exactly what to tell students if they miss something or do something wrong.
It fits nicely with our composition curriculum. Because we use IEW's writing curricula, there's a lot of overlap. Fix-It uses the same terminology as their writing curricula, so they compliment each other nicely, which reinforces concept from both.
It's cheap. If you buy all of them at once, it's $89 for all 6 teachers manuals. That also includes digital copies of all the student workbooks (so you can print them out and use them with each child). So for less than $90, you have all the grammar you'll ever need for every child you have.
I'm going to be spending this summer helping Cameron memorize some prepositions so he's geared up for next school year. I imagine we'll continue using Fix It! for as long as it seems to work for our kids.
What do you use for grammar in your homeschool?