"You've got to get the toxins out of your body as quickly as you can," the doctor insisted, "infrared saunas, detox baths, herbs, dry skin brushing, activated charcoal, alka-seltzer gold, lemon water—use whatever means you can."
"But doesn't my body detox itself. I mean, it's got organs that are designed to do that. What's the deal?" I questioned.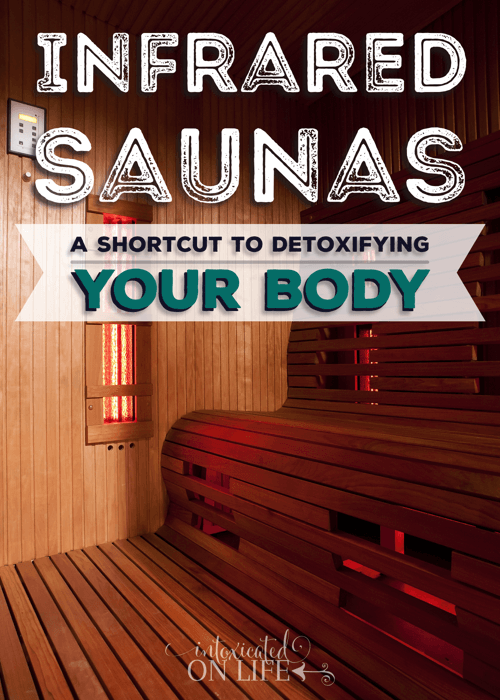 My body was seriously overloaded with toxins. That's why the doctor wanted me to use everything available to me. Having been diagnosed with Lyme disease, the die off from my treatment, left an incredible amount of debris in my body. My body was having a hard time clearing it all on it's own.
Organs Responsible for Detox
You see, what my doctor explained was that even those without Lyme disease often have bodies that are in "toxic overload." Our bodies in this modern world are hit with toxins from every direction—from our food, our environment, and pathogens that live within us. We are bombarded with toxins every day, all day long.
Our bodies have been designed to remove toxins. Your body does a really good job of it, but it's a good idea to give your body a boost and help it be more efficient. Below are some of the primary ways your body detoxes:
The liver is the body's major detox organ. It removes toxins that have been ingested and also extracts waste material from the blood so they can be excreted through either your kidneys or intestines.
Your kidneys work hard to purify your blood. Your blood is filtered through your kidneys where toxins are pulled out and excreted through your urine.
The Lungs detoxify through the removal of toxic gases. They also at times excrete phlegm, which is another mode of removing toxins from the body.
Your lymphatic system is a very important piece of detoxification that is often overlooked. Lymph fluid circulates throughout your body and then the toxins picked up are dumped into your circulatory system where it can the toxins can then be purged via your kidneys or liver.
If your body is not able to remove toxins using the other organs, it depends upon toxin removal through your skin. One of the best ways to help your body remove excess toxins is to sweat them out! This can be done through exercise or by using an infrared sauna.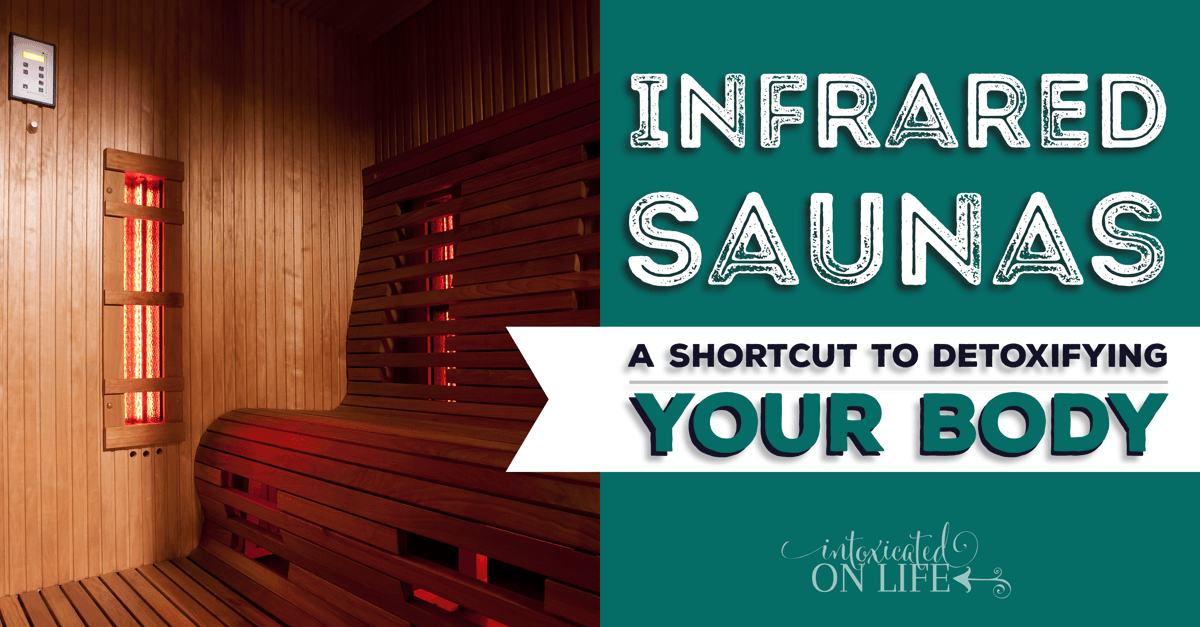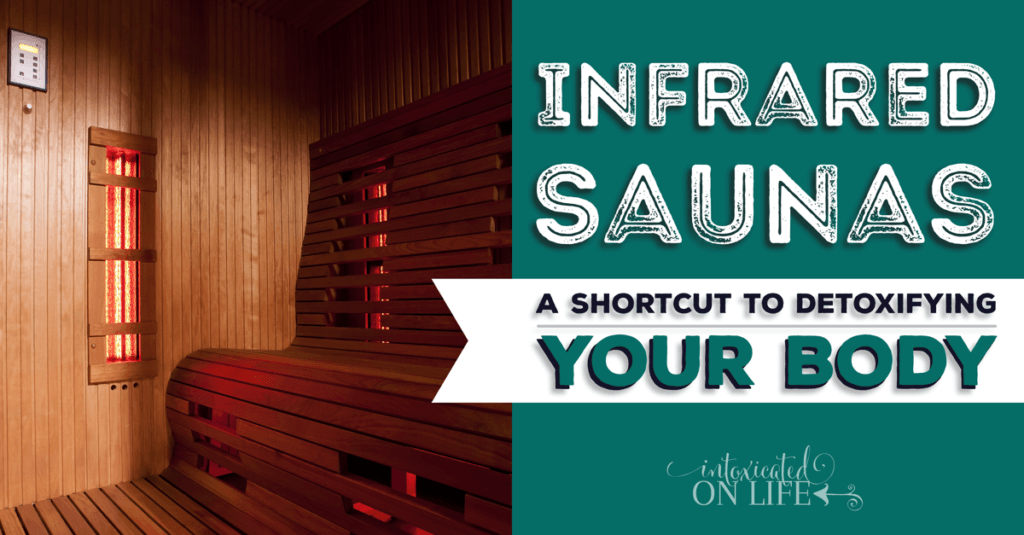 Using an Infrared Sauna for Detox
Before you begin using an infrared sauna for detox, it would be a good idea to talk with your doctor. Don't take anything I say as medical advice.
I'm going to get a little personal here and admit something a little embarrassing. Before I started my Lyme treatment, I really never noticed any sort of bad body odor.
After I started my lyme treatment…oh. my. goodness. It was bad. It didn't matter if I showered 3 times a day, I felt like I stunk all the time. It was awful.
My body was desperately trying to remove toxins from my body and since my liver and kidneys were working over time, it decided to start sending the toxins out my skin. The result was a less than pleasant odor.
That's when I had the conversation at the beginning of this post with my doctor. She opened my eyes. My body was overloaded and I needed to help it remove toxins.
One of the things I did was add an infrared sauna to my detox regiment. While I really wanted a bigger, more permanent infrared sauna, my budget wouldn't allow it. I decided on a small, portable, affordable infrared sauna. See my sauna below (I'll spare myself the humiliation of showing you a picture of me in the sauna with my head poking out the top).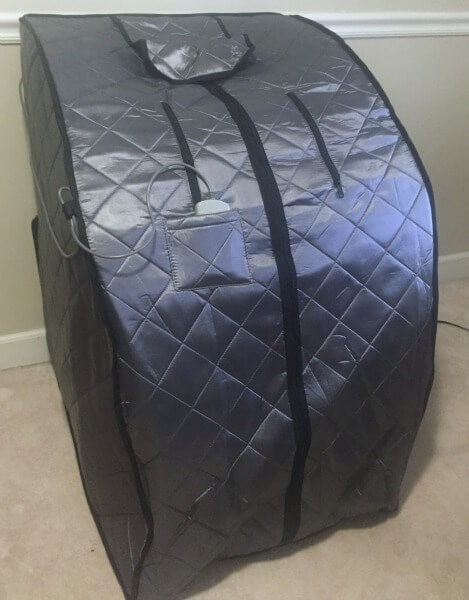 Infrared saunas can speed up the detox process. Saunas are able to expedite the detox process through causing your body to sweat out toxins.
Unlike a traditional sauna, an infrared sauna will heat you up from the inside out. This has an important benefit—it increases circulation to the smallest blood vessels of your body which helps stimulate cleansing at the cellular level. And of course this triggers your body to begin sweating, which releases toxins. Infrared saunas are much more efficient at pulling toxins from the body than traditional saunas.
After I started using the infrared sauna, I felt this was a turning point for me. That unpleasantness that I was experience, gradually began to subside. Using an infrared sauna really did work as a shortcut to detoxifying my body.
Have you used an infrared sauna to help detox? What has been your experience?