Do you know a kitchen diva? Or maybe you are the kitchen diva! This lovely assortment of Christmas gifts is sure to delight the person on your list who enjoys working in the kitchen. I've personally used each one of these items and can whole-heartedly recommend them! We hope this series of Christmas gift guides helps make gift-giving a bit easier and more joyous this year!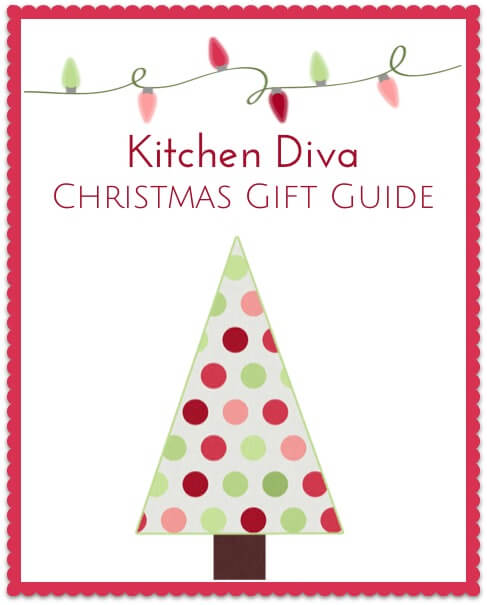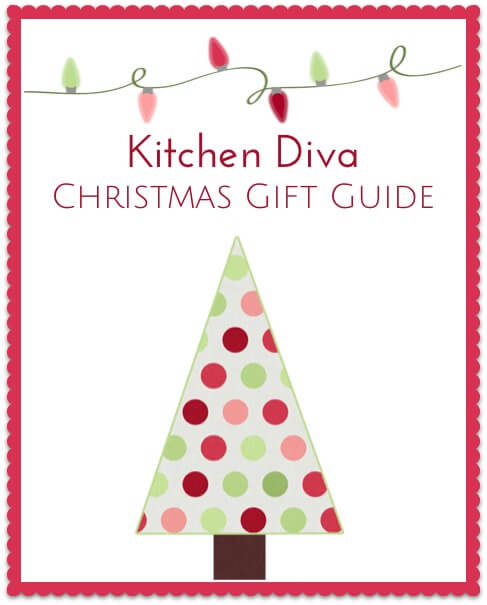 from Redmond Trading Company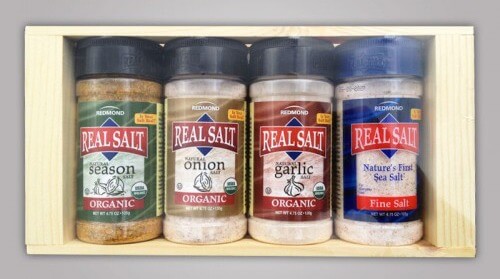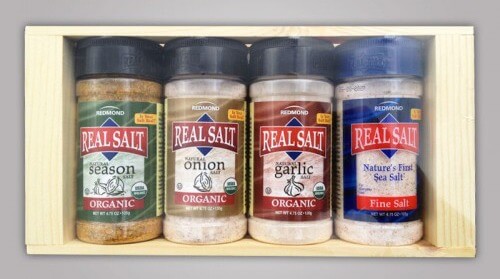 Your foodie friends and family will thank you for introducing them to Redmond Trading companies' salt products. On top of being a much healthier alternative, they're a tastier alternative. I've been using Real Salt for a while now, but it's not until recently that I was introduced to their seasoning salts. I will not go back! These salts have a fullness of flavor that other salts just can't compare with.
The Organic Seasoning Gift Box comes with 4 salts: a shaker of Real Salt, organic garlic salt, organic onion salt, and organic seasoning salt. This gift box comes packaged in a stylish wooden crate, perfect for gift giving!
.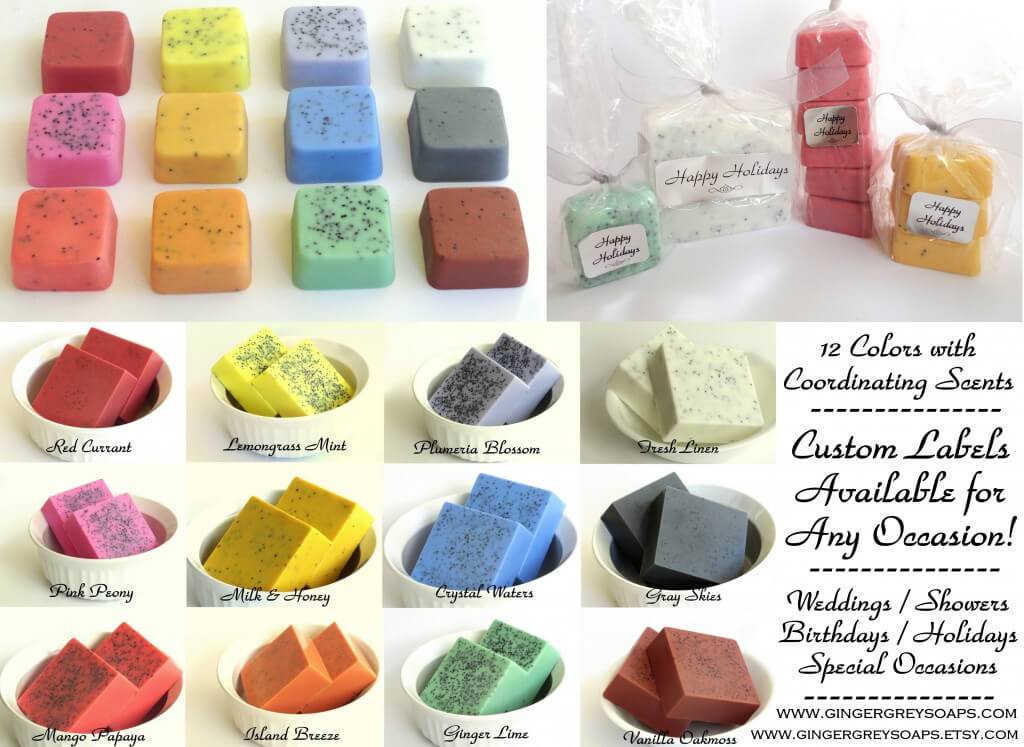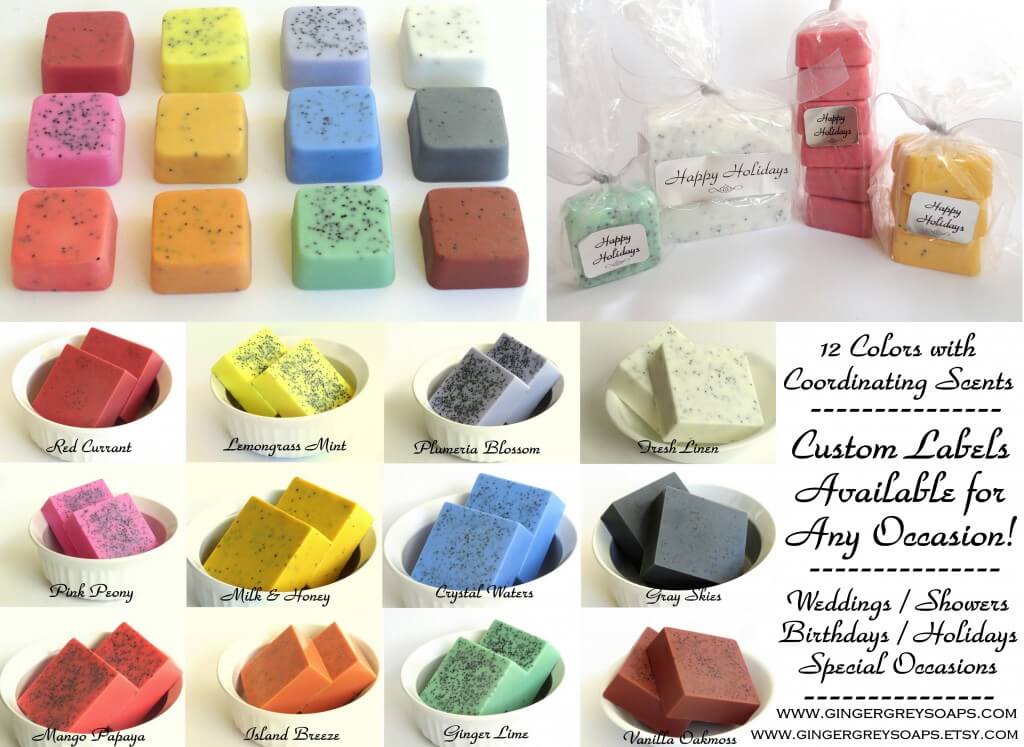 How would I describe the soaps from Ginger Grey Soaps? Natural, functional, gorgeous soaps that come in an array of colors and scents. These soaps will simply delight your senses. I love the variety of the soaps. Each one I use is different: lemongrass, plumeria, honey almond, sweet peach, fresh linen, and the list goes on and on! There are also different types of soaps that Ginger Grey Soaps carry including: natural glycerin, shea butter, and goat's milk soap. My favorite, thus far, is the cinnamon swirl shea butter soap!
Not only will you be delighted with the soaps themselves, but with their lovely packaging as well. Plus, Ginger Grey Soaps offers customizable labeling. They come in full sized bars as well as cute little mini-bars (individually packaged or in 3 and 6 packs). This makes them perfect stocking stuffers, additions to a gift basket, or even great for wedding favors and other occasions!
.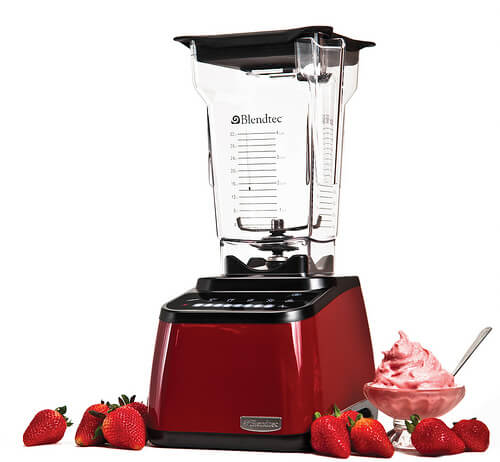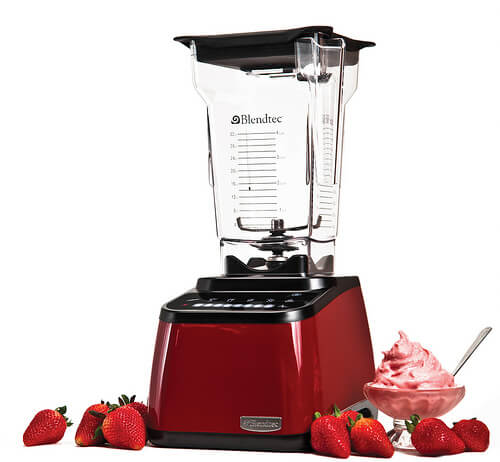 If the kitchen diva you know isn't familiar with Blendtec, then you need to be the one responsible for introducing her. Blendtec blenders are the mother of all blenders. I've written about my experience with standard blenders compared to the Blendtec and I was blown away! The power and efficiency of this blender gives me reason to stand around my kitchen trying to think of more things I can make with it (nut butters, smoothies, hummus… my ideas are endless).
Worried about the cost of this little appliance? Now until the end of the year you can score the factory refurbished model for $100 off! No need to bother with a coupon code, they've already switched the price in the store.
Gentleman, listen up. You've been told not to purchase appliances for your wife for Christmas. You've been told over and over it's not a good practice; simply not romantic. But, this appliance breaks the rules. If your wife enjoys working in the kitchen, she'll be over-the-moon excited about finding a Blendtec blender wrapped up under the tree (and you can always get something pretty to go along with it, like a Lilla Rose flexi clip)!
.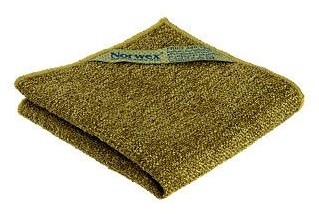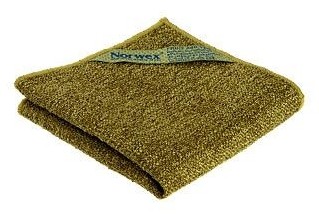 Unfortunately, unless you get your vegetables out of your back yard, you can't be sure what's on them. Between the pesticides and chemicals they're sprayed in the fields, to the wax and oil they're often coated with to help preserve them while they're transported to the warehouse—who knows what your produce has on them.
That's why it's so important to clean your vegetables thoroughly. Norwex has created a fantastic tool to help you do this. This 2-sided cloth will effectively help you scrub off dirt, wax, and other undesirables from the outside of your vegetables. The smooth-side is great for polishing your veggies. Grab one of these cloths to stick in a stocking or gift basket!
.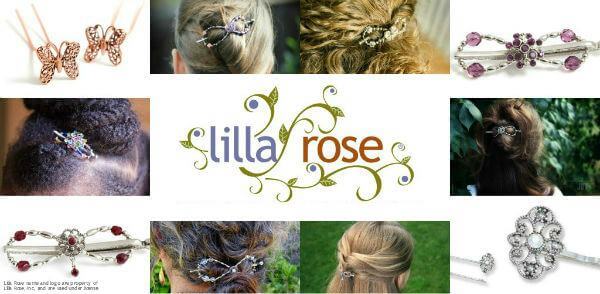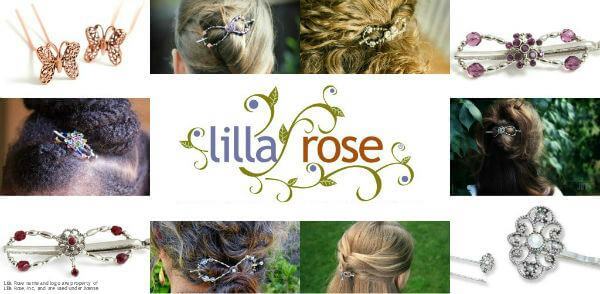 What are beautiful hair accessories doing in the kitchen diva section? I'm glad you asked. If you're a kitchen diva you likely need to keep the hair out of your eyes and out of the delicious dishes you're whipping up in the kitchen (I know I do). I certainly don't want my guests to end up with hair on their dinner plate.
Enter Lilla Rose. Lilla Rose makes some absolutely beautiful hair clips. I've enjoyed playing with my flexi clip: it's versatile, functional, and elegant. I love that the website has 8 short videos showing different hairstyles you can create with your Flexi clip—everything from a bun, to a French twist, to a ponytail and more! Gentleman, Lilla Rose flexiclips are like jewelry for your hair, your wife would love to have one of these show up under the tree!
.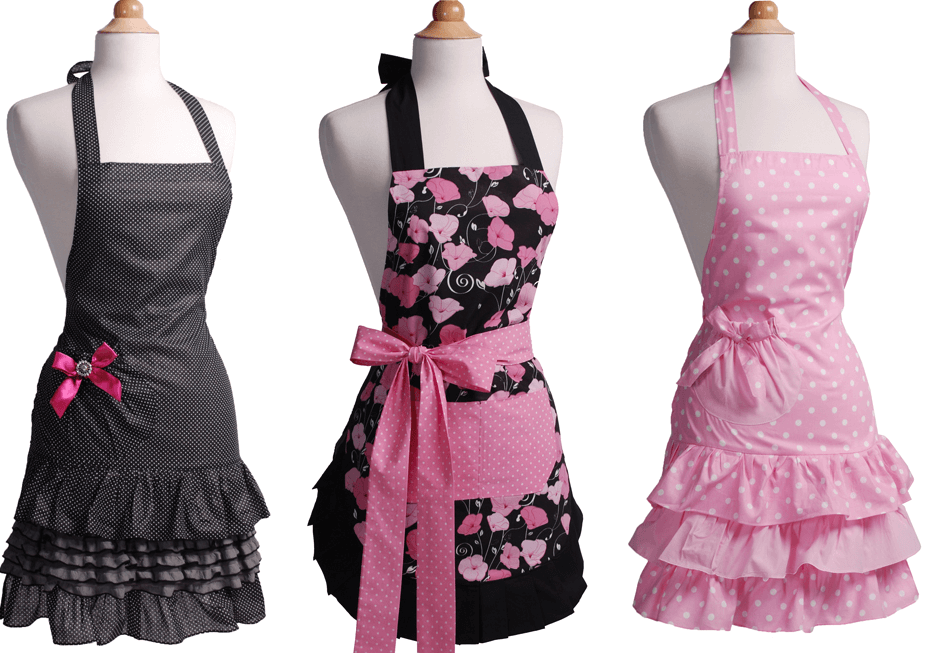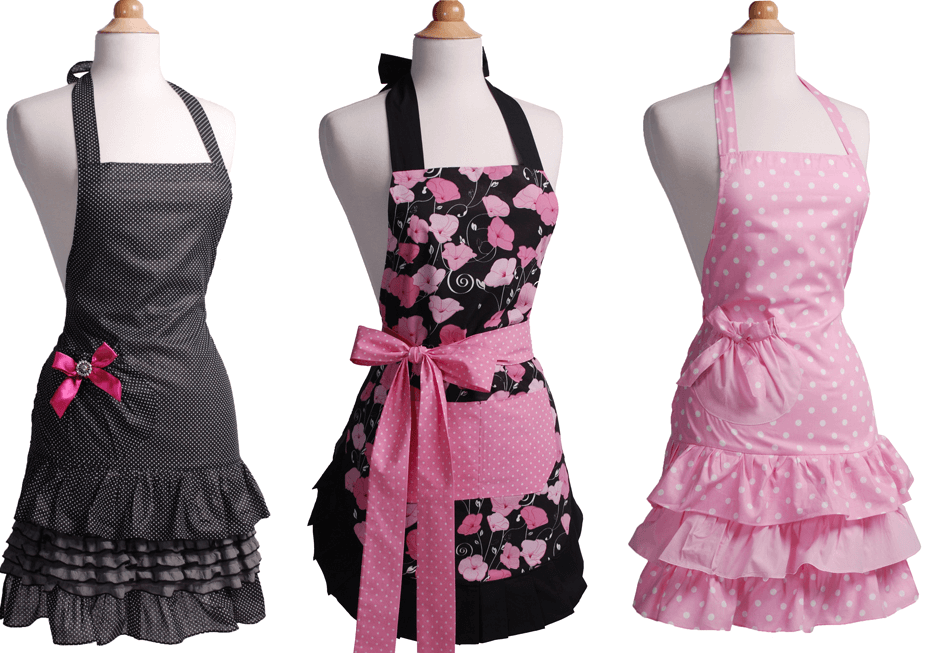 A seriously cute apron is a MUST HAVE for every kitchen diva! She'll look great making her amazing treats in the kitchen. Gone are the days of wearing boring, frumpy aprons.
If she doesn't already have one, be sure to pick up one of these Flirty Aprons. There are tons of different styles to choose from, so you can pick one that fits her personality. A Flirty Apron will make a fabulous addition to her kitchen stash.