We need to talk about how to give your child a heart for obedience.
John Witherspoon—who was the only minister to sign the Declaration of Independence—once said about parenting:
"There is not a more disgusting sight than the impotent rage of a parent who has no authority."
A sure fact of life is that our children will disobey us. Another sure fact is that, as parents, we will resort to ungodly means and attitudes in order to try and make them obey. We cannot escape the reality that we are big sinners raising little sinners.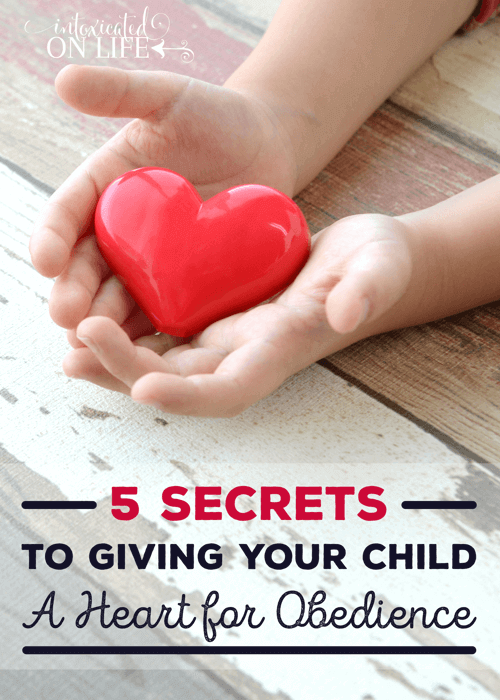 But the gospel of Christ offers great hope to sinners like us and our kids. The gospel provides us with instruction about how to live, the motivations to obey, and the grace we need when we fail. We cannot change the hearts of our kids—or our own hearts, for that matter—but God can. 
One Critical Passage about Obedience
There are very few places in the Bible where children are addressed specifically by God, but Ephesians 6:1-4 is perhaps most direct and detailed command.
Children, obey your parents in the Lord, for this is right. "Honor your father and mother" (this is the first commandment with a promise), "that it may go well with you and that you may live long in the land." Fathers, do not provoke your children to anger, but bring them up in the discipline and instruction of the Lord.
Even though older children are clearly in view here—since the youngest kids would not have the mental capacity to understand all the details of this passage—children should be taught this text from a very early age. Repeatedly. It offers to them a picture of what obedience is. It also gives them motivations to obey.
What is Real Obedience?
When this text says children should "obey," the word used is hypakouō (ὑπακούω) from which we get our English word "acoustics." The word literally means to "come under" what your parents are saying to you, to listen carefully, be attentive, take what is said to heart, and submit to it.
The word "honor" stresses this internal attitude that is meant to accompany our children's behavior. Our obedience should not be reluctant or begrudging, but coupled with respect and regard for a parent.
How can we be instruments in the Holy Spirit's hands to build this kind of character into our kids?
5 Motivations for Obedience
These are 5 motivations for obedience that we should constantly bring to our children's attention. Instructing our children is not just about telling them what to do, but why.
1. Because it pleases God
Children should obey parents "in the Lord" (v.1), that is, because the Lord wants them to do it. Obedience to parents pleases Him. Children should be reminded that obedience and disobedience are bigger than just dad and mom. God's blessings are far more infinite and His discipline is far more comprehensive than anything an earthly parent can dish out. Ask your children, "Do you think the Lord is pleased with your attitude?"
It is important to remind your children that God's displeasure at disobedience is a fatherly displeasure. Christian children should understand: their names are written in the Book of Life, engraved on God's hands. His offense with their sin is not condemnation, but a loving fatherly displeasure—a sincere desire to correct and change their character for the better, motivated by His love for them.
2. Because it is Christlike
Children should obey their parents because it is "right" (v.1), or righteous. Being "right" means someone is living in conformity to God's standards and His character—living as one ought to live. It is a word used in the Bible to describe the righteous men and women of the past, but in the Scriptures, Jesus alone is the true "Righteous One" (Acts 3:14; 7:52; 22:14; 1 Peter 3:18; 1 John 2:1)—the one who perfectly obeyed His Father.
The more we talk joyfully with our children about the incredible character of Christ—the one who never once disobeyed His Father's will, even when it was difficult—the more our children can understand why they would want to follow in His steps. As you tell your children stories about Christ, don't just revel in His miracles or His teachings. Help your children stand in awe of His righteousness.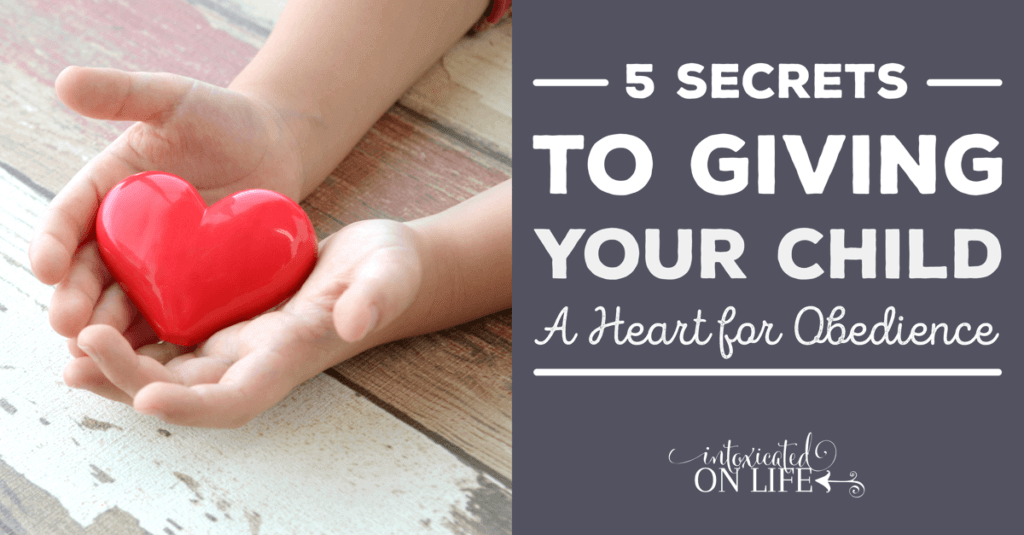 3. Because God promises full life
After quoting the fifth commandment, Paul writes that one of the promises God gives to obedient children is that "it will go well with you" (v.3). This means to live well, fare well, or to prosper. This is a promise of a full, rich life.
It is important to help our children understand the scope of this promise. This promise does not mean that our children's lives will be free of trouble, distress, or trials. This promise does not mean our children will necessarily be extraordinarily healthy and wealthy. The text does not get that specific, and such a meaning runs against the grain of the rest of the Bible.
But we should never minimize or neuter this blessing. Godliness "holds promise for the present life and also for the life to come" (1 Timothy 4:8). As a general rule, men and women who learn to honor authority live happier, more content lives. The children who learn cheerful obedience are more cheerful in other situations. Young people who submit to a parent's wise guidance, learning diligence and self-control, don't become slaves to their passions and live productive lives. Added to all of this, God can and does bring blessings—temporal and eternal—into the lives of His children, along with the wisdom to enjoy and spread those blessings to others, all for His glory.
4. Because God promises long life
When children obey their parents, they can do so knowing that God has promised "that you may live long in the land" (v.3). Originally this promise was referring to the Promise Land, but Paul here expands it to include the entire globe: our children will enjoy long life on the earth.
Again, does this mean all obedience children will live to the ripe age of 90? No. There is no clear definition given to what constitutes a "long" life. But it does mean that our children's lives will not be cut short because of some divine displeasure—they will live out all the days God has marked for them. For children who obey and honor their parents, we can pray that God will bless them as He did Abraham: a man who "died in a ripe old age, an old man, and satisfied with life" (Genesis 25:8, NASB).
5. Because God calls both parents and children to account
Don't do what so many parents do, stopping short before verse 4: "Fathers, do not provoke your children to anger…" It is important for our children to understand that we answer to the same God they do. In fact, they need to know we are specifically charged with the task of not provoking them to anger: our attitude, tone of voice, and word choices should never exasperate our kids.
Cultivating the character of our kids can, at times, be frustrating—to both parents and children. Paul knows this and wants make sure that, as far as it depends on us, we should never needlessly stir up more anger. Anger deadens the soul. It numbs our children to the joy of following Christ.
One way to motivate your children to obey you is talk to them about your role as a parent to cultivate their character and their joy, not burdensome annoyance and irritation. Ask them about ways you could do that better. If you feel you are needlessly exasperating your child, stop what you are doing and dig deeper into your child's emotions. They may lack the communication skills to tell you why they feel irritated. If your attitude has been sinful or unwise, apologize and ask for your child's forgiveness. Don't be afraid to do this: you maintain both your authority and your credibility in your child's eyes, and you model the important task of relying on Christ.
Are you looking for a resource to train your child on obedience? Our friend Kim Sorgius has written a new book, Because I Said So: A Biblical Study of Obedience, a 26-page Bible study. Because I Said So is an amazing tool for Christian parents working to teach their children WHY they should obey and the Biblical importance of obedience. Kim does a fantastic job of using well-known Biblical stories to teach children this important lesson. 
This book is available for 6-14 year olds, and Kim has a Jr. version just right for 4-7 year olds. Perfect for family devotions, a homeschool Bible class, or a child's personal quiet time. You can purchase them here.