While I believe homeschooling isn't for every family, I also believe many of the objections people have to homeschooling can be easily addressed and answered.
Below are some questions we recently received from parents who are considering homeschooling…
"If I start homeschooling, won't my wife have to quit our job? We'll lose our second income."
"My taxes already pay for my kid to be in school. I can't afford to pay more money so I can school them at home."
"I've seen some homeschooling curricula, and it can get expensive."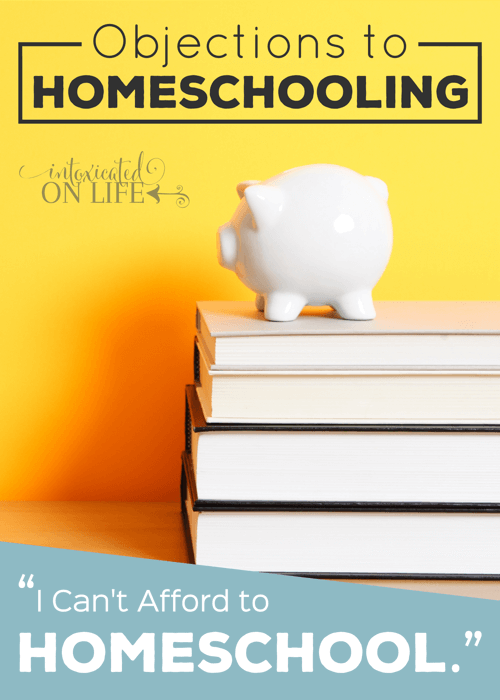 To the family that is concerned homeschooling is too costly, what can we say?
The fact that there are many single-parent homes today that homeschool should alert us to the fact that it is more than possible to earn an income and homeschool your children. (In fact, if you're a single mom who wants to work from home and homeschool, we highly recommend our friend Kim's book Single Mom Homeschooling.)

Those who choose to make homeschooling a priority are doing so because they believe their kids are getting something invaluable—something money can't buy. 
Fact #1: Homeschooling doesn't have to be time-intensive.
Depending on a child's age and model of education you're using, a child might only need 1-4 hours of hands-on instruction per day. The rest of the time, children can often do projects or reading on their own. As children get older, they can become even more independent.
This leaves most parents—even single-parents—plenty of time to hold down a part-time or full-time job at the same time.
The key to this is keeping homeschool simple. Don't get overly ambitious: set clear educational goals for your kids and stick to them. Find a routine that works. Learn from myriads of others who have successfully homeschooled their own children.
Fact #2: Homeschooling can actually save you time—giving you time to make money.
Homeschooling is incredibly flexible. When your children are enrolled in a public or private school, your schedule is dictated, in large part, by the school: pick-up and drop-off times, event nights, homework after school. But homeschooling allows you to set your own schedule more easily.
Don't worry if your child's school day doesn't look like anyone else's. If you decide you want your child to learn budgeting while you shop together for groceries, do it. If you decide the best time for a field trip to the museum is in the evening, do it.
Fact #3: There are many ways to make money from home.
Make no mistake: it is difficult to make a job or career change for the sake of homeschooling your kids. But there are many who do it—and do it successfully.
Consider making money from home. With a computer, a phone, and a reliable Internet connection, there are many possibilities.
Freelancing writing (you can find jobs at ProBlogger, FWJ, BloggingPro, and many other places)
Freelance translation (go to TranslatorsCafé and ProZ to find jobs)
Transcription (medical transcription may require a little training, but there are non-medical transcriptionists as well)
Make your home office a virtual call center (companies like LiveOps or ACD Direct)
Graphic or web design work (if you have the experience and skill)
Virtual assistant work (being a VA includes helping out bloggers, Internet marketers, and online businesses)
Selling stuff on Etsy
Sell Tupperware or become a Lilla Rose consultant
Event planning (weddings, parties, community events, etc.)
At-home telemarketing
Massage therapy
Prepare taxes at home
Childcare out of the home (you will probably need to get licensed for this)
Selling photos online
Online tutoring (such as InstaEDU or Tutor.com)
OR…if you're interested in sharing about essential oils with people, my wife would love to chat with you about being on her team. She's always looking for motivated individuals to partner with and mentor. Email her: [email protected].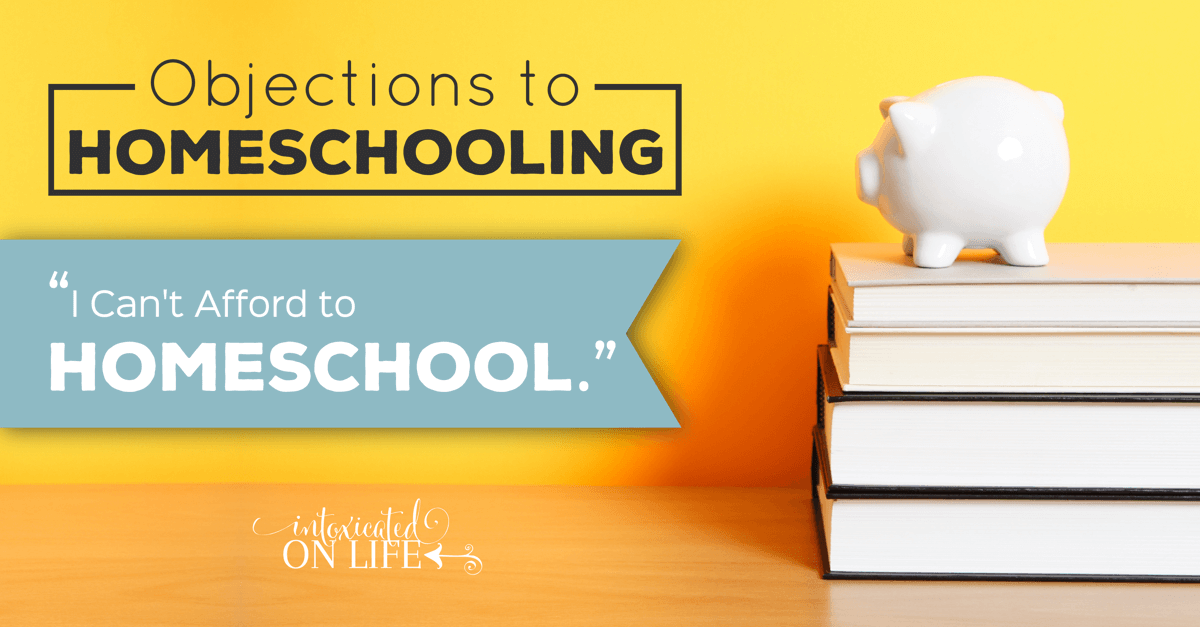 Fact #4: There are many ways to cut costs.
By scaling down our lifestyle, there are many ways to save money. Often the cost of our lifestyle "creeps up" without us realizing it.
Learn how to budget.
Split costs with family. Do you have a parent, sibling, or cousin who is looking to save money as well. Consider asking them to move in with you.
Share cell phone plans with extended family members. Ditch the landline if you can.
Consider moving to a less expensive home.
Consider gardening for growing your own food.
Choose to limit how often you eat out. Pack lunches for work.
Limit vacations. When you do travel, use deal websites to book hotels.
Get rid of cable. Use cheaper online services for TV and movies.
Get used clothes from thrift stores, consignment shops, garage sales, ThredUp, Like Twice, and clothing swaps.
Sell stuff you don't need anymore.
Use coupons. Look for yard sales and bargains. Join websites and Facebook groups that promote daily deals. Use MyPoints, Swagbucks, Ebates, RetailMeNot, and Groupon.
Fact #5: You can save big on homeschool curricula.
There are many ways to save money on the curricula you want to buy. You can use the public library for a lot of things (books, DVD, CDs, audiobooks, etc.). You can subscribe to homeschool deal websites.
One of my favorite ways to save money is to wait for great "bundle" sales. Homeschool curricula providers sometime pool their digital resources with other providers, offering bundles of resources for dirt-cheap. (The provider benefits because they can get their material into people's hands who have never heard of them. You benefit because you can get a TON of e-books for next to nothing.)
Leave a comment
Let us know…
How do you save money homeschooling?
What are other objections you've heard or you've had to homeschooling?