Did you know that for homeschooling purposes or just as a nerdy parent, you can teach your kids Biblical astronomy?
Probably one of the nerdiest things I do is search for NASA images online. I can get lost in them. I marvel a human ingenuity—the ability hurl a jet-propelled computer into space to send us back meaningful information. I marvel even more at the God who created all these things billions of miles away from us.
I sat in wonder a couple weeks ago as the first images of Pluto came to us via the New Horizons space probe. For the first time in human history, we now know things about this icy dwarf planet we never knew before—its size, its mountains and canyons, its frozen plains, its extended atmosphere. Who knows what else we will learn as we head millions of miles beyond this?
While Pluto is one of the further objects from us we've explored, our closest planetary neighbor—Venus—has been visited by space probes since the early 1960s. Over the last 50+ years we've learned a lot about Venus, and we continue to learn with each new mission.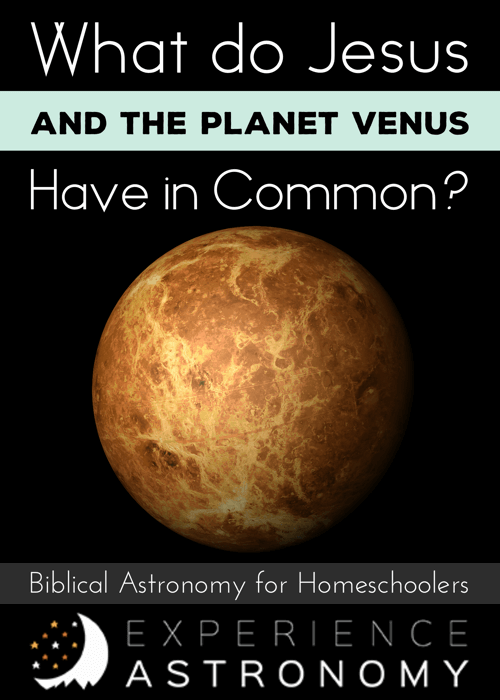 Biblical Astronomy
Interestingly, in Jesus' final recorded words in the Bible, He likens Himself to the planet Venus: "I am the root and the descendant of David, the bright morning star…Surely I am coming soon" (Revelation 22:16b, 20). "Morning star" was and still is a way of referring to the planet Venus, which can be easily be seen for 263 days in a row as a bright object in the East before sunrise.
Why would Christ say this? Why would Christ choose to liken himself to Venus? Watch and see…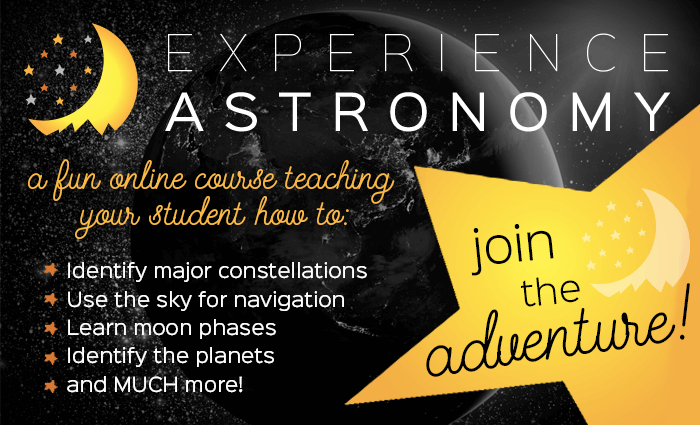 Online Video Astronomy Course
If you want to go deeper in the subject of astronomy, with a twist as Biblical astronomy, let me do the teaching for you! I've designed a full-year online astronomy video course for students 12 years old and up. It is called Experience Astronomy. In the course, students learn how to find major constellations, how the sun, moon, and stars move, and how astronomy is applicable to daily life.
Learn more about Biblical Astronomy: