Fellow moms, I know you do countless good things for your kids every single day.
You feed them, clothe them, and make sure they stay (relatively) clean.
You counsel them, discipline them, and train them.
You comfort them, encourage them, and teach them.
But among the myriad of important things you do for your children, consider that there's nothing more critical than praying for them.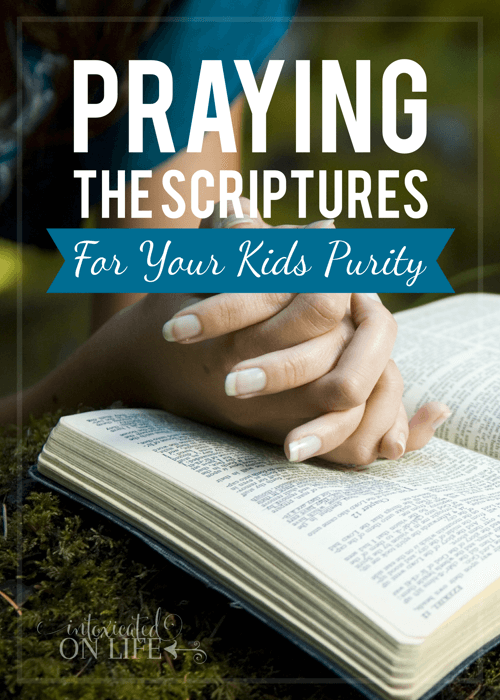 "God shapes the world by prayer. The more prayer there is in the world the better the world will be, the mightier the forces against evil." E.M. Bounds
I've found praying the Scriptures to be particularly meaningful and powerful.
And while it's sometimes tempting to despair about the declining morality of our culture, counting it a lost cause to raise pure-hearted kids in such a world, I can instead take comfort from God's promise that nothing is impossible for Him (Luke 1:37).
Then I can claim that promise—knowing He must be faithful to keep it—by lifting my kids and their purity to Him in prayer.
An Important Prerequisite
The Scriptures below were written by Christians, to Christians. If your children have not yet made the decision to follow Christ, you might find it beneficial to supplement these prayers by praying the Scriptures for their salvation.
10 Prayers for Purity
Thank God for His promise that there is no such thing as a unique or unheard-of temptation, but only those that are common to mankind. Praise Him for His faithfulness in not letting your child be tempted beyond his ability. Ask Him to help your child find the way of escape when he's tempted (1 Corinthians 10:13).
Pray that your child would consider herself dead to sin and alive to God in Christ Jesus, not letting sin control her body but instead presenting herself and her body to God as instruments for righteousness (Romans 6:11-14).
Ask the Lord to enable him to present his body as a living sacrifice, holy and acceptable to God, as an act of spiritual worship. Pray that he wouldn't be conformed to the world, but would instead be transformed by the renewal of his mind (Romans 12:1-2).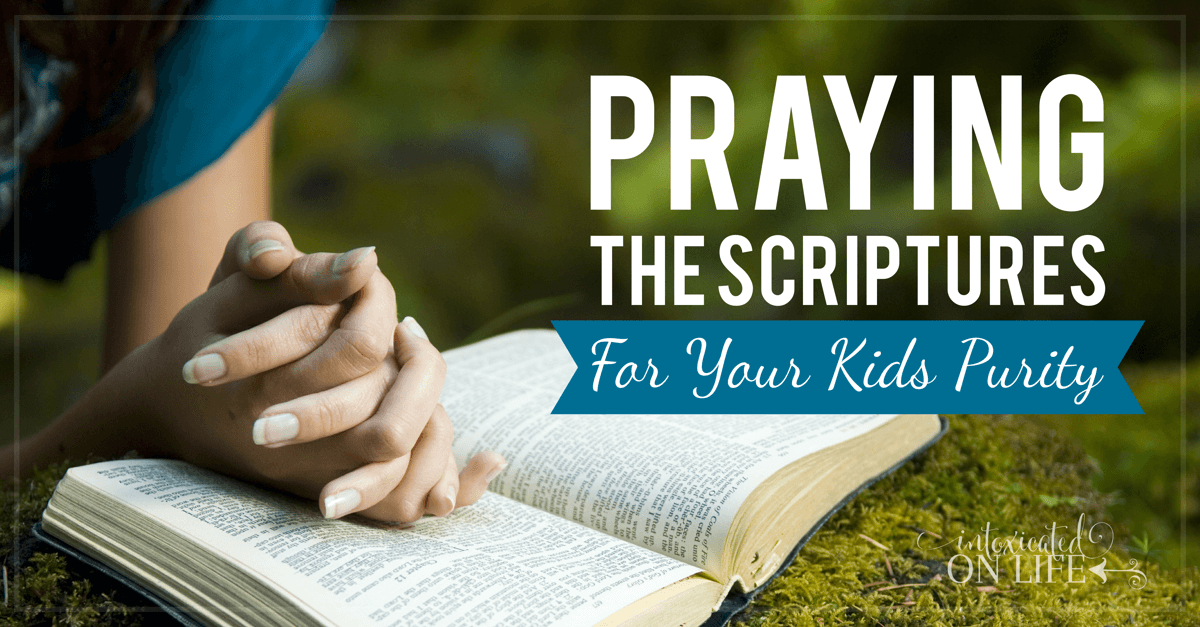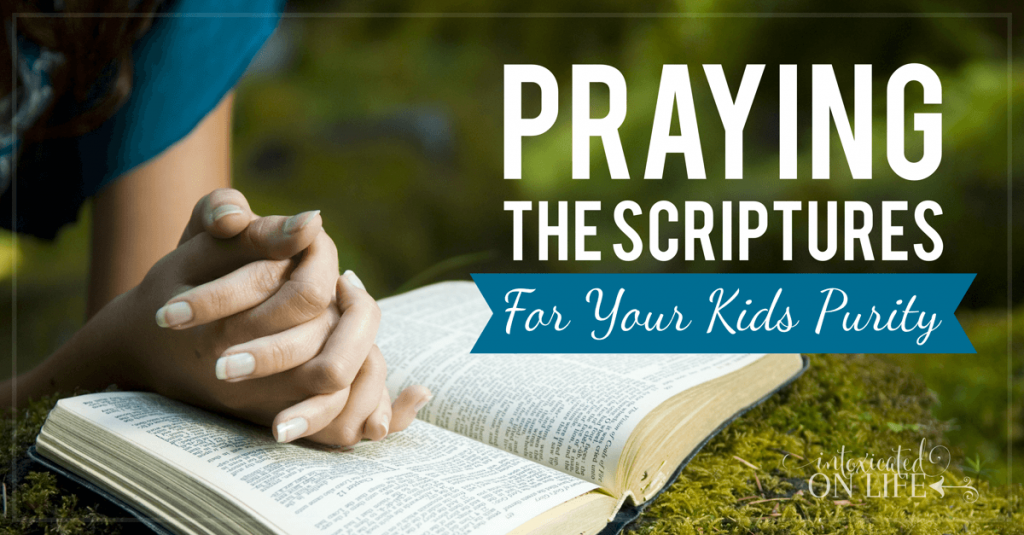 Implore God to enable her to flee youthful passions and pursue righteousness, faith, love, and peace. Pray that she would find companionship with others who call on the Lord from a pure heart (2 Timothy 2:22).
Beseech the Lord to grant him wisdom—not worldly wisdom but godly wisdom that is pure, peaceable, gentle, open to reason, full of mercy and good fruits, impartial and sincere (James 3:17).
Pray that she would cling to God's promises about His presence with her, and about her identity in Christ (2 Corinthians 6:16-18). Ask that these promises would motivate her to be pure in body and spirit, bringing holiness to completion in the fear of God (2 Corinthians 7:1).
Ask God to help him guard his heart diligently, for from it flow the springs of life (Proverbs 4:23).
Thank the Lord for her ability to control her thoughts, by His grace. Pray that she would make a habit of thinking about things that are true, honorable, just, pure, lovely, commendable, excellent, and praiseworthy (Philippians 4:8).
Praise God for His Word, which reveals how to keep our ways pure. Pray that your child would guard his ways carefully by knowing and applying the Scriptures to his life. Pray that his heart would echo the psalmist's, saying, "With my whole heart I seek You; let me not wander from Your commandments!" (Psalm 119:9-10).
Ask God to help her "keep short accounts" with God, walking in confession and repentance when she falls into sin. Praise Him for His faithfulness and for His promised forgiveness and cleansing. (1 John 1:9).
Dear Heavenly Father, how I thank You for my children! Thank You for entrusting them to my care and for equipping me to train them to love You and serve You. I'm so grateful for Your faithfulness and for the assurance that You are working in their lives to conform them to the image of Your Son. I ask that You would protect them from evil and help them to pursue righteousness, today and always. I pray this in the name of my Savior, Jesus Christ. Amen.