We talked a lot about at around here last month. There are plenty of reasons to eat animal fats. One of my favorite types of fats is beef fat. Rendered fat from grass-fed cows is an extremely nutritious food, high in omega 3 fatty acids. Beef fat is high in niacin, vitamins B6, B12, K2, selenium, iron, phosphorus, potassium, and riboflavin. Fat rendered from grass-fed cows is a regular part of our family's diet.
If you're looking for a good source of grass-fed meat,
Butcher box
has high-quality meat that they will deliver right to your door.
If you use this link to Butcher Box, you can get FREE meat in your first box!!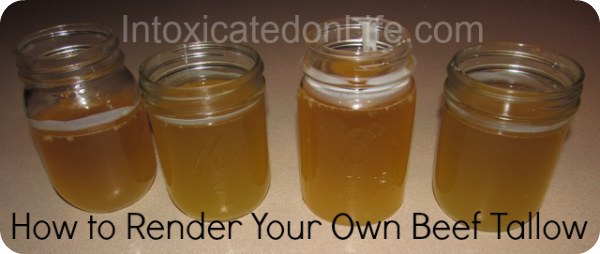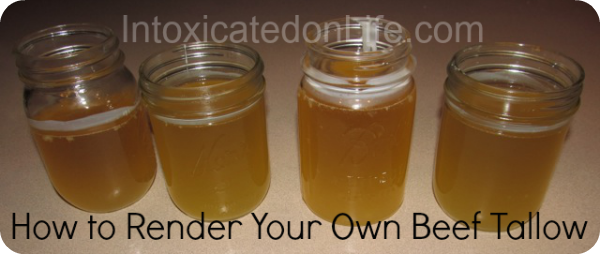 If you purchase grass-fed cow (or know someone who does), be sure to ask the butcher to save the fat so you can render tallow.
Step-by-Step: Rendering Tallow in the Oven
When you render any fat, be it lard or tallow, you need to make sure you allocate enough time for the job. It is not a hard task, but it is a time-intensive task (most of the time being passive time).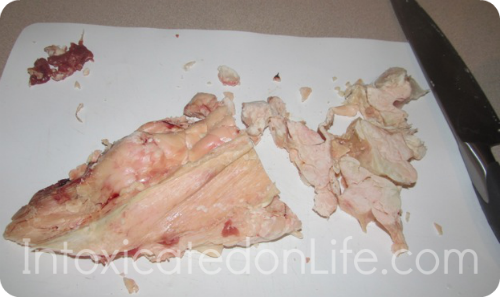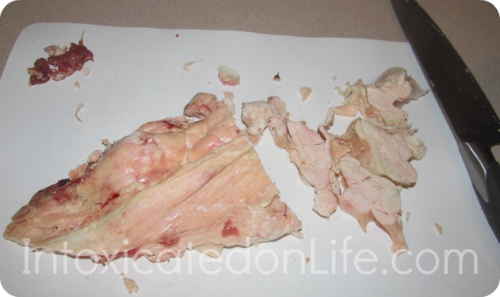 Chop up your beef fat into small pieces, taking off any left-over meaty pieces the butcher may have missed. The smaller you cut your pieces the more quickly the process will go.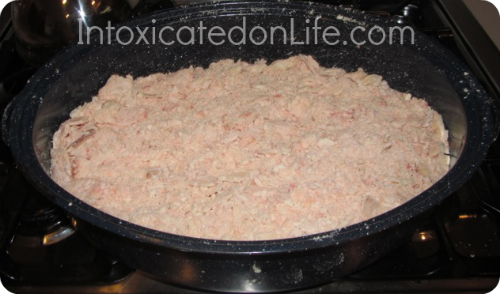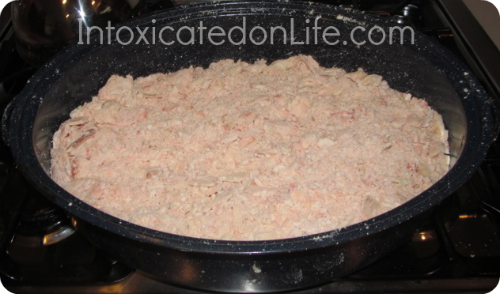 Place all of your fat in a roasting pan and add approximately 1/3 cup of water for every pound of fat. Eventually the water will evaporate, but in the meantime it will keep the fat from sticking to the pan before the fat begins to melt.
Place your roasting pan, uncovered, in an oven set at 250⁰ F. After 30 minutes in the oven, stir. Stir again after 45 minutes, and once every hour thereafter.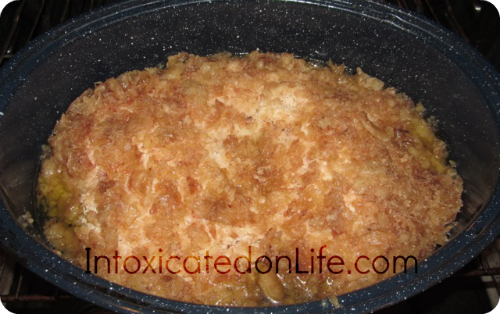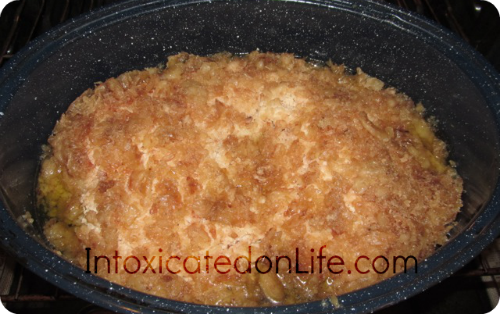 Eventually your tallow will begin to darken. When this happens, remove the pan from the oven and strain the fat. You can strain the fat using a cheesecloth, or if you're like me and have no cheesecloth sitting around you can make do with coffee filters.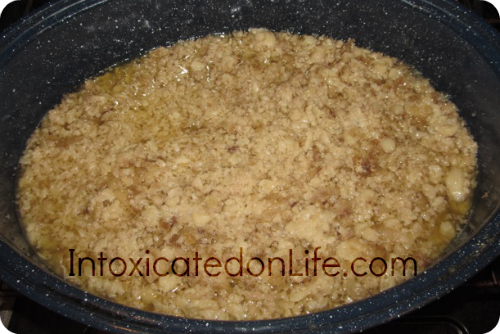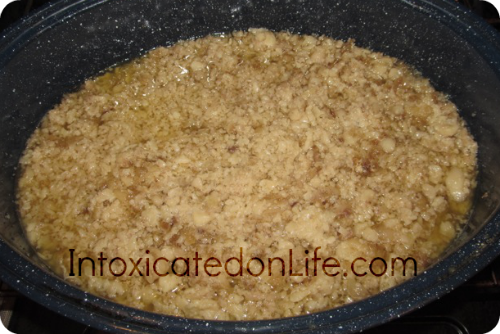 Place the solid pieces back in the roasting pan and into the oven to continue to render. Continue to stir every hour until you've rendered more fat. Strain again and place the remaining solid pieces in the oven. You can continue this process until only dark bits remain.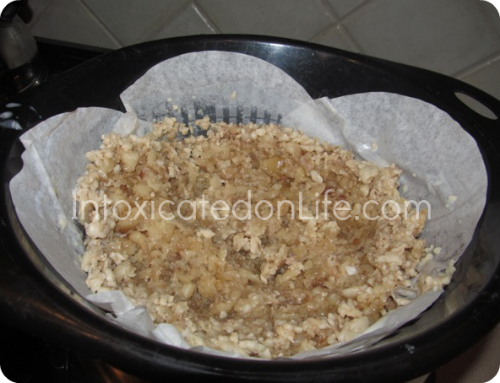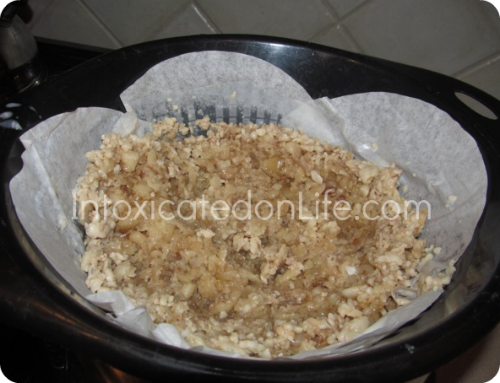 It's important to render your own fat because then you know exactly how the process was done. You know the fat has not been hydrogenated, bleached, deodorized, and has no added undesirable ingredients.
We've been fed myths about cholesterol and dietary fats for too long, so it can be difficult to to break the fear of fat.  Don't be scared of animal fats! They will do your body good.